DAY ONE - THE DESTRUCTION BEGINS

The next day, Jim Briggs, owner of Wolf Spirit Landscaping, secured the necessary permit, a BobCat, a dumpster, and work commenced.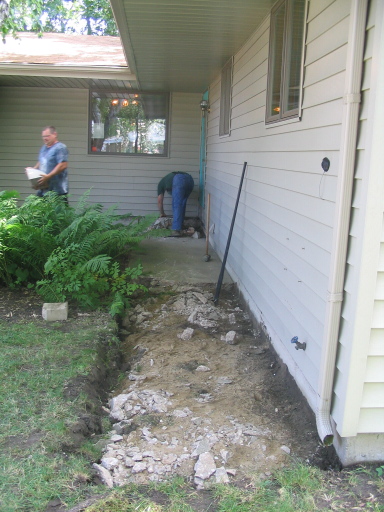 Contractor JIM carries a chunk of cement. Imagine my surprise when I recognized him as a former student of mine . . . and he remembers us, too.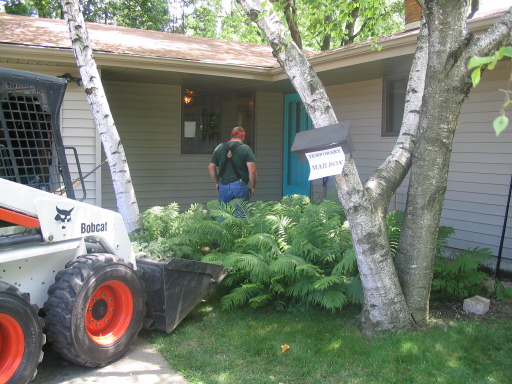 RICK decides which chunk to pick up next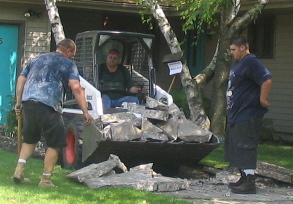 Let the machine do the heavy work