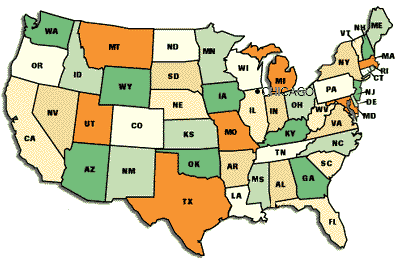 Libby Karier & Gary Low from Chicago, Illinois, USA went to Australia to visit several of our Oz ListMembers. The following pages will be full of their adventures, as reported, including the presentation of $2000 AUD to Porscha & Little Forrest, by Sue & Bill and Libby & Gary, representing us all.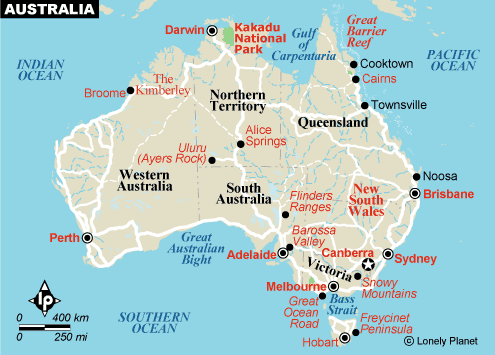 On Monday, 21 June, Sue writes:

The American Wanderers in Oz

Yippeeee!!!!!! The American Wanderers are finally heading to Wombat Bend today.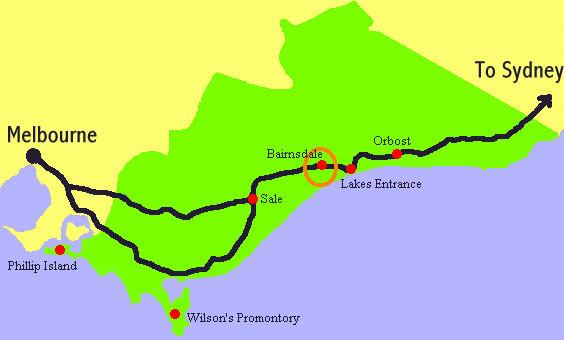 Libby & Garry called us last night, from a town in our favourite (one of) parts of eastern Victoria called Bairnsdale. That places them about a day or so's drive from Yarra Glen & WB.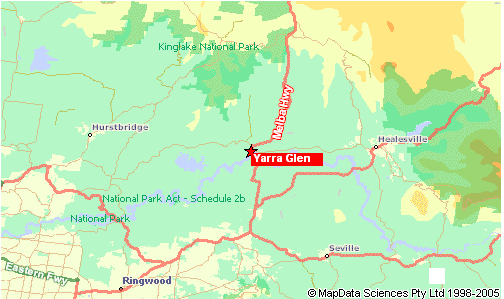 The four As are all prettied up, beards washed and special bandanas ironed, ready to wear, and around 4 p.m. we will pile into the Airewagon to meet them down in Y G and shepherd them home.

I was dying to ask Libby all about their trip so far, but curbed my excitement enough to say let's talk about it when you are finally HERE! But I do know they are having a blast. They've already had three fabulous days in Sydney with Lizzie & Chester [Hurtt] before heading up to the magic of Queensland & the Great Barrier Reef, and in the past ten days they've driven all the way down the east coast from there to Victoria, now to spend three days with us before departing for home and the US.

And we also had a great time in the far northwest of Australia, arriving home late last week to a massive welcome from Ascha & Aerem & Sammy & Ruby, who (apparently) missed us like crazy. That is, if their eagerness to pile into bed with us for the first two nights was anything to go by. By night three, they were content to sleep downstairs in their 'own' beds. Ruby, it seems, was distinctly unhappy at our absence and has been a positive angel since our return.

I'm sure Libby will be keen to send a coo-ee from Oz, if she can squeeze in the time between everything we've lined up for them to do in the next 72 hours!

And yes, we WILL be visiting Little Forrest Wombat as a First Thing!

Must run, SO much to do before they arrive!

Sue & the Eager As who are HappyDancing already.