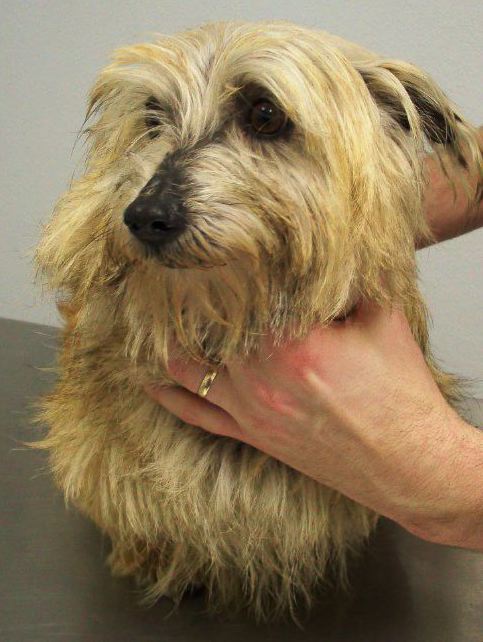 Shortly after her rescue, Marie was found to be heartworm positive, and began treatment. As we all know, this treatment is very hard on a dog, especially one that is already in poor health from living in a puppy mill.

Marie, unfortunately, was not strong enough to withstand the treatment, and in early March, she found her Forever Home on the other side of The Rainbow Bridge.

Please take a moment to mourn this little girl, and send consoling thoughts to her Foster Parents, Shelly & Paul Joyce.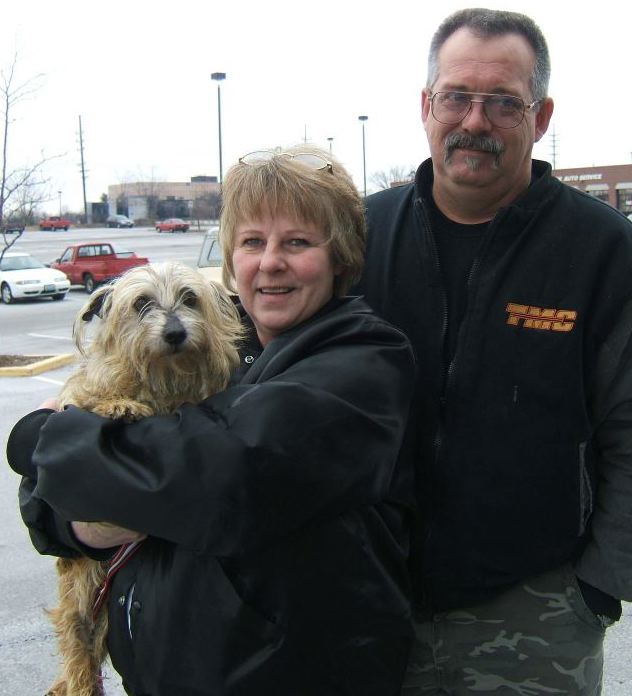 HOLLY CROTTY
I would like to thank Shelly & Paul for making Marie's last hours probably the best of her entire life. I know this could not have been easy to handle but thank you for being there for her.


GAYLE KIESOW

. . . the tears are flowing


PATTI SUNDLING

My heart goes out to Shelly & Paul. It's never easy but you gave this Little Lady Love & Comfort when she needed it the most. Thank You for that.


BOB ANDERSON

How sad . . . but at least Marie got to experience love & safety thanks to Shelly & Paul. Much doggieZen.


SUE COULSON

What a shame. She had such a sweet face! Thoughts are with Shelly & Paul.


BETTE BOYERS & DEBBIE SCHEURING

At least Marie's last days were filled with love and not in some nasty mill! Another beauty awaits their love! Our thoughts are with them.


I am so thankful that Marie left this life knowing what could have been.Thank you for giving her this!


BRENDA KELLEY

When I first read of Marie's passing I felt so sad, but then I realized she had love at the end. She had care, food and someone to hold her. I thank God for CRUSA and her foster parents who gave her this for what little time she had. She's running free now and having the time of her life. Bless her little head.


GEORGE BRITTAIN

My heart is heavy and tears swell . . . that sweet litle girl finally has her everlasting freedom.


BEV SILVEY

Many thanks to Shelly & Paul that Marie had some care & happiness before she went to The Rainbow Bridge. My prayers are that my Caper met Marie and has shown her all of the great spots and warm, cuddly places to lie.

To add a message on Marie's In Memoriam Page, email HERE