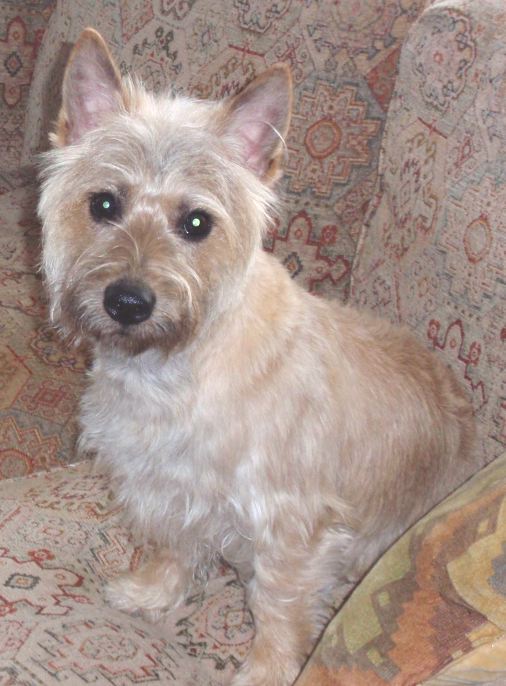 Notice how well my fur matches this couch!

On 14 February, Katie writes:

Well, so far so good with Zoey. I got her home and introduced her to Sugaree; that went well. Had a couple little snaps at first (I think to assert that Sugaree is still the queen), but then when I turned Zoey loose with Sugaree in the yard, they started playing. Zoey has already learned how to go in and out of the dog door and did her business outside shortly after she got here. She has discovered all the toys which are now scattered about my family room. Lo and behold, I even have a Nylabone® that Sugaree never showed a lick of interest in . . . Zoey has already chewed on it.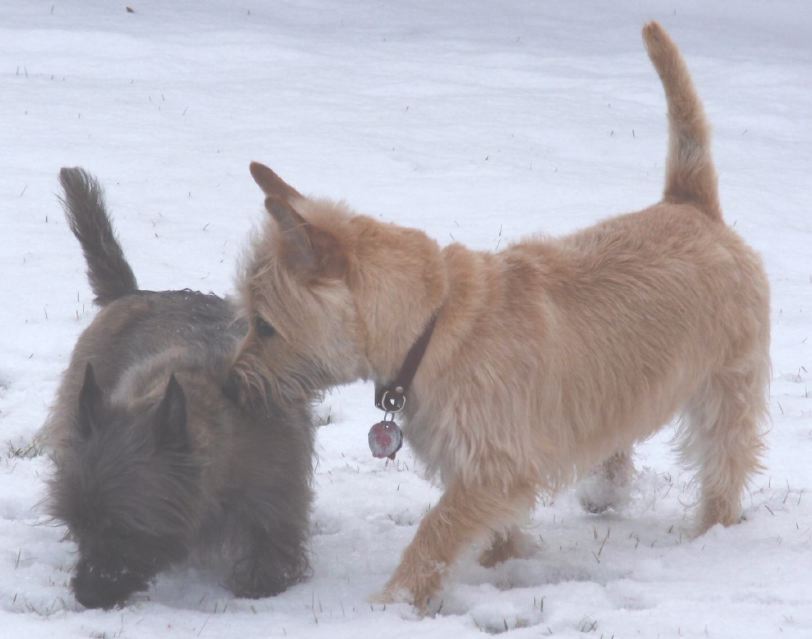 At this point, Zoey has decided it is time to take a nap. She is lying on the couch next to me and Sug is in one of the beds on the floor.


I noticed that the tags on her collar are chewed to the point where you can hardly read some of them, making them useless, so for the moment I've taken her collar off. I'm thinking of ordering one of those nylon ones that is embroidered and put my phone number on that. At least that she might leave alone.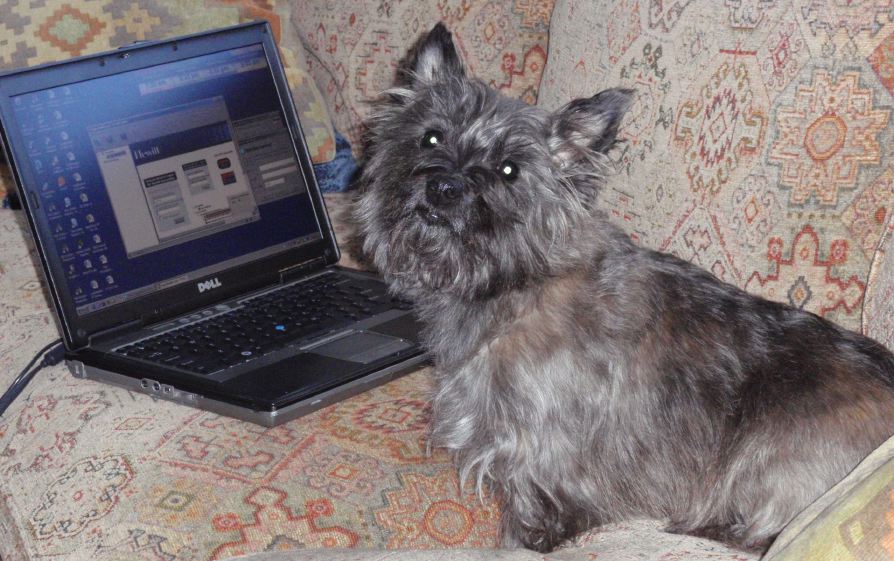 While Katie caters to Zoey's needs,
Sugaree does some of Mom's work.