Comes the dawn, and everydog walks, runs,
slides (in the case of Daisy2Legs) or is carried outside.
Paris immediately pees in the x-pen;
no more diapers for her!

Paris keeps me company on the couch
while I drink my coffee and read the paper.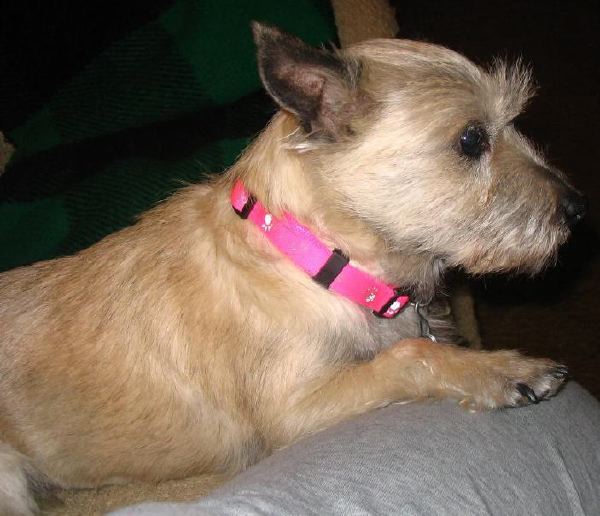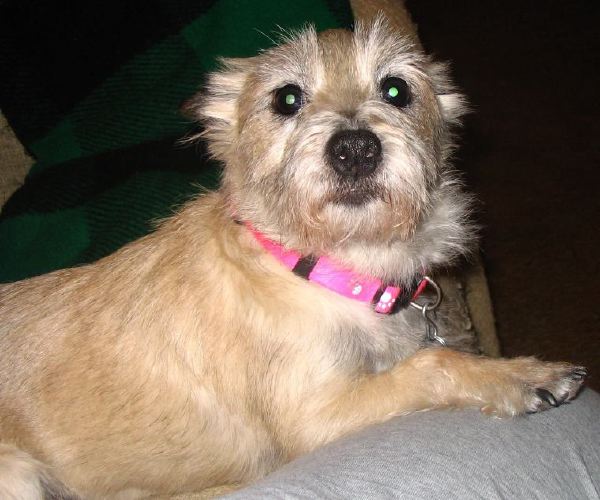 You talkin' to me?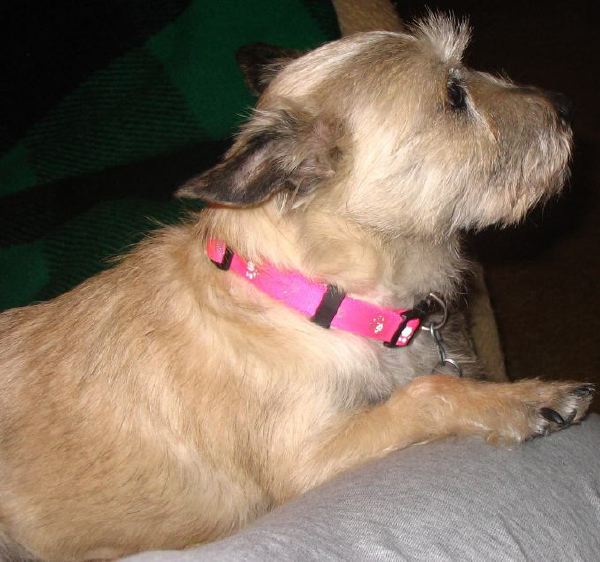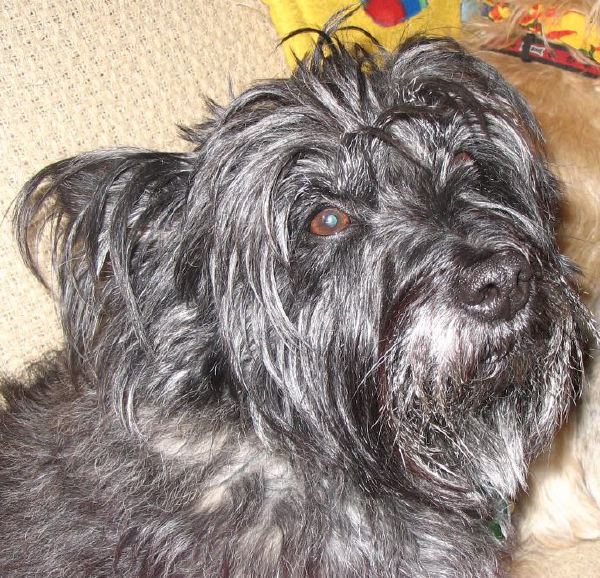 (Can't take pictures without THIS
sweet face getting right up in the camera lens)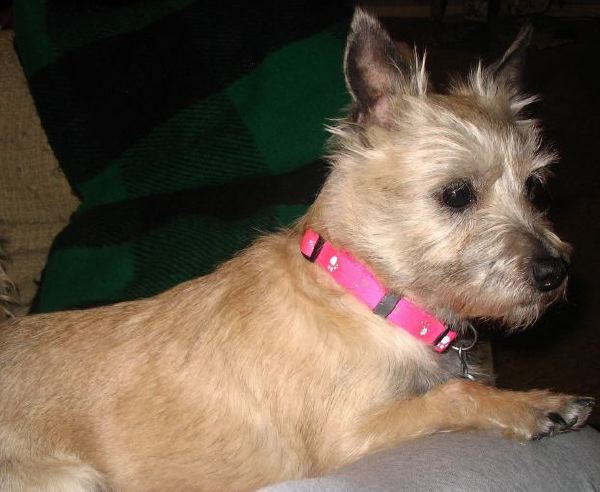 I called Yvette at the Mason City Shelter;
Paris has been spayed, tested negative for heartworm,
has had her rabies & distemper shots.
Paperwork will be faxed to my vet for our
appointment this afternoon. Her teeth definitely need cleaning.

I don't know if Paris is cold,
but just looking at her makes ME cold,
so she is now sleeping with one of my shirts around her.
IggyPup's Mum, Sara, is crocheting a sweater for Paris,
which will be interesting to see her wear. Paris, that is.

Posing as one big happy family . . .


. . . and what Rosie REALLY thinks of Paris . . .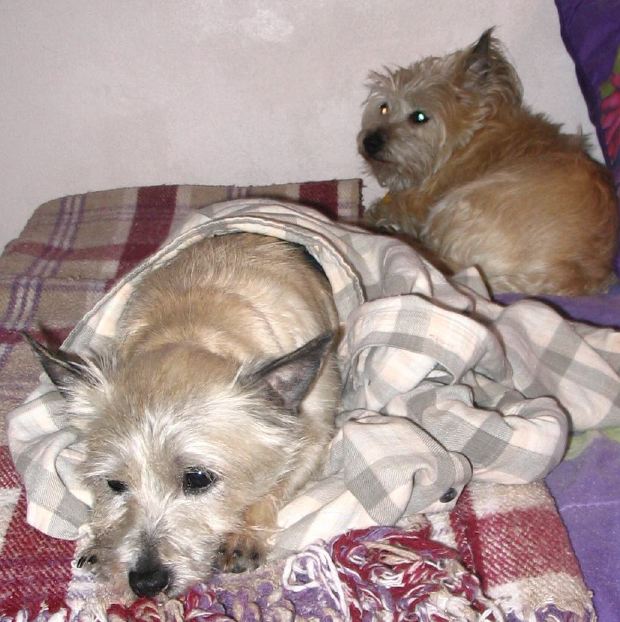 This girl WANTS affection - she literally BEGS to be rubbed, touched, picked up, played with. Rolls over for a tummy rub . . . whines 'til you scratch her ears. Making up for seven years of neglect, I suppose. She is playful, although not yet with toys, although she has investigated the Toy Box. Just a joy to have around. She will make someone a lovely companion!