Before her return to the Colorado Cattle Company Guest Ranch
in July 2015 (which website is not yet finished), Jackie wrote:

Well, a lot of water has passed under the bridge since my last visit to Colorado HERE.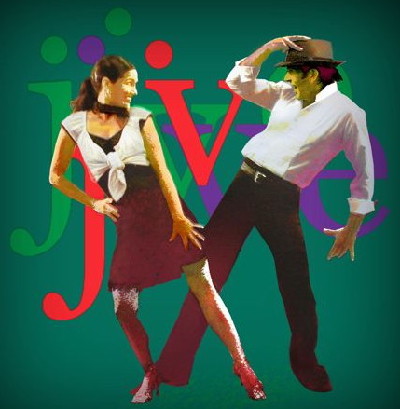 The week before I left for the ranch last year,
I went to a freestyle dance night - a monthly feature
of the Smooth Jive Dance Class I had joined at the
beginning of June. I saw a young man sitting,
reading a book; he appeared to be quite shy and,
I thought, probably a beginner like me. One of the
club rules is that if you are asked to dance,
you cannot refuse because it is embarrassing
to be turned away. It also ensures that beginners
get the chance to dance with experienced dancers
and improve their style.

I approached him and asked him to dance.
Much to my amusement, he was not a beginner;
in fact, he had been dancing for eight years and was
quite a good dancer. He was also older than he looked,
so we were about the same age.

CLICK ON THE PIC FOR A SAMPLE OF JIVE DANCING,
STARTING AT :36