On 30 July, Jackie writes:

Welcome to Villa Parker.

We liked Sutton on Sea as a holiday place, so we bought a holiday home;
a/k/a mobile home; a/k/a static caravan. It's 39 x 13 feet,
two-bedroom ensuite & family bathroom with corner bath.

It's located somewhere among these . . .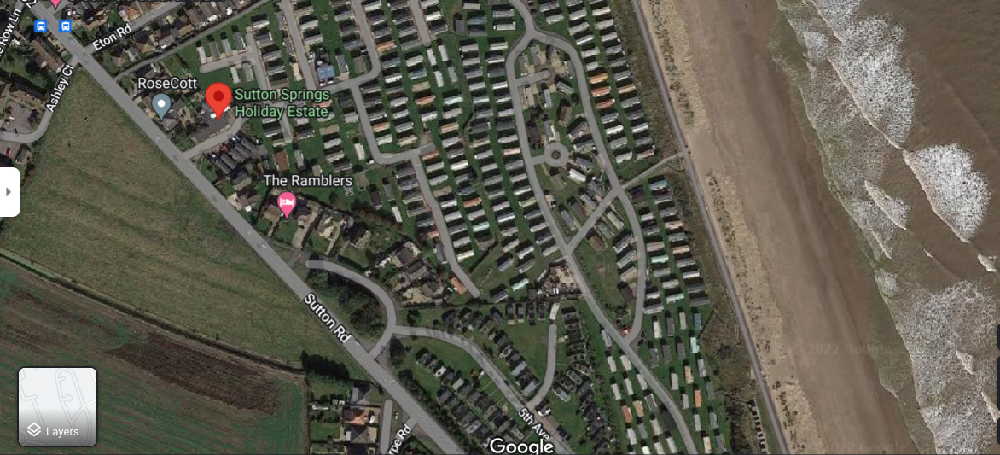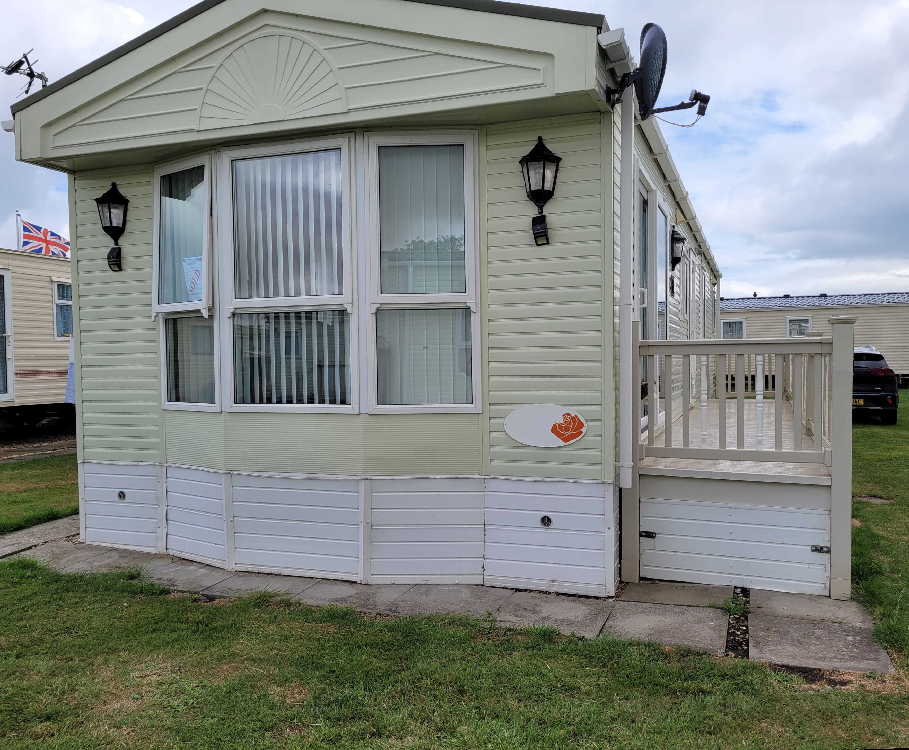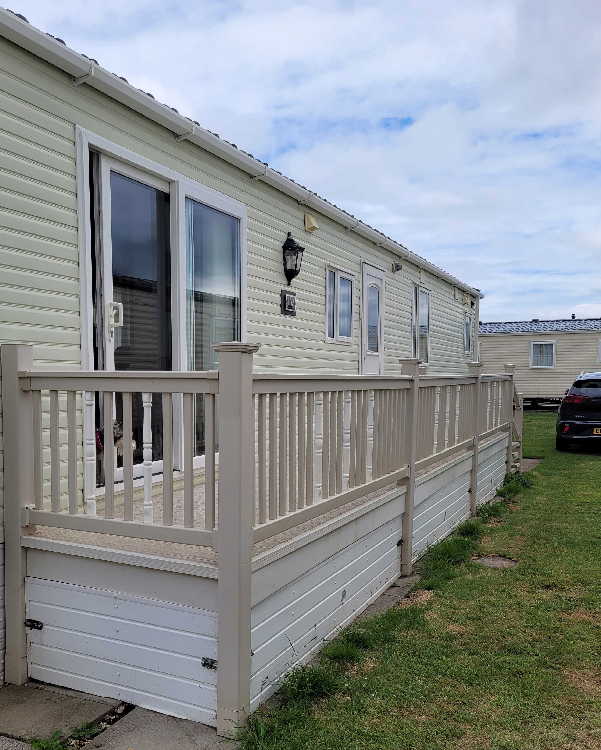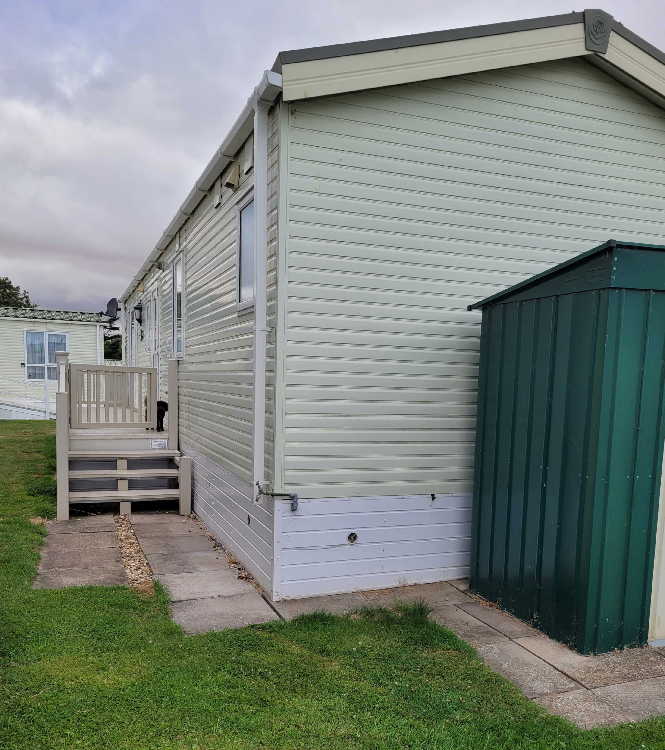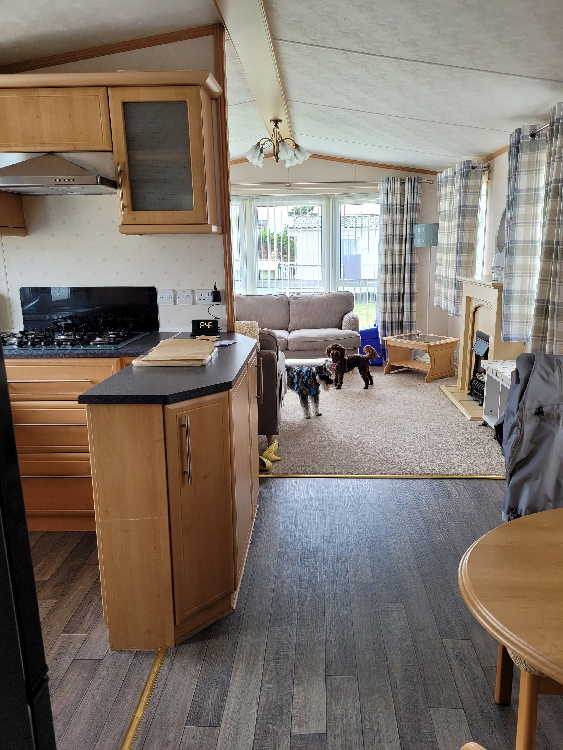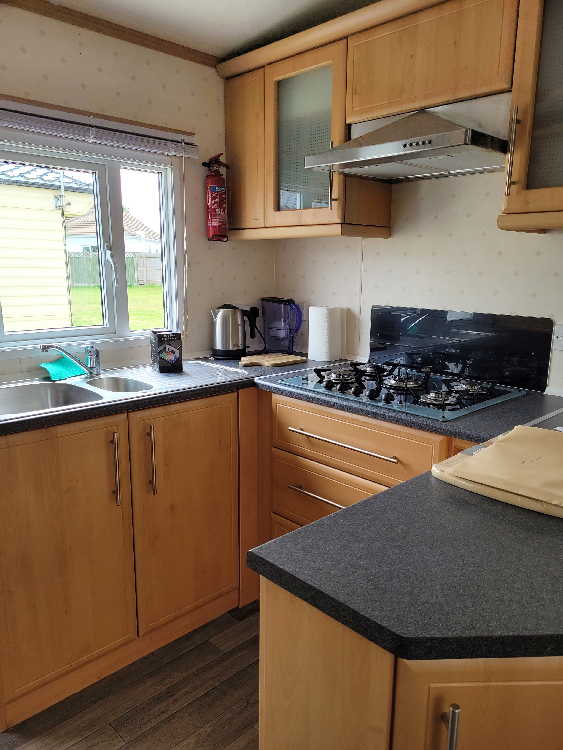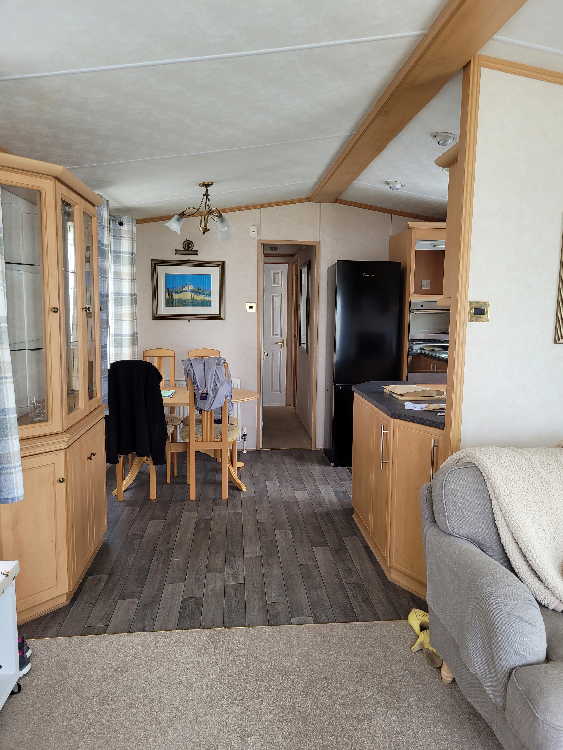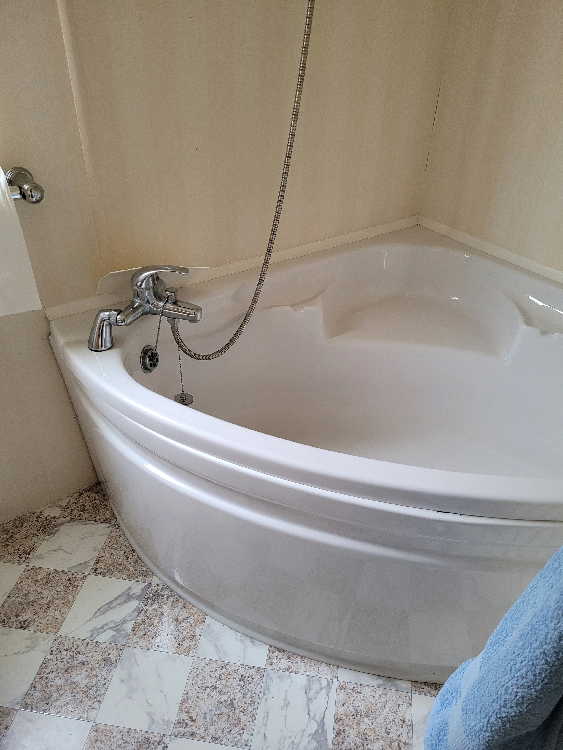 Wee bedroom a/k/a guest room a/k/a closet . . .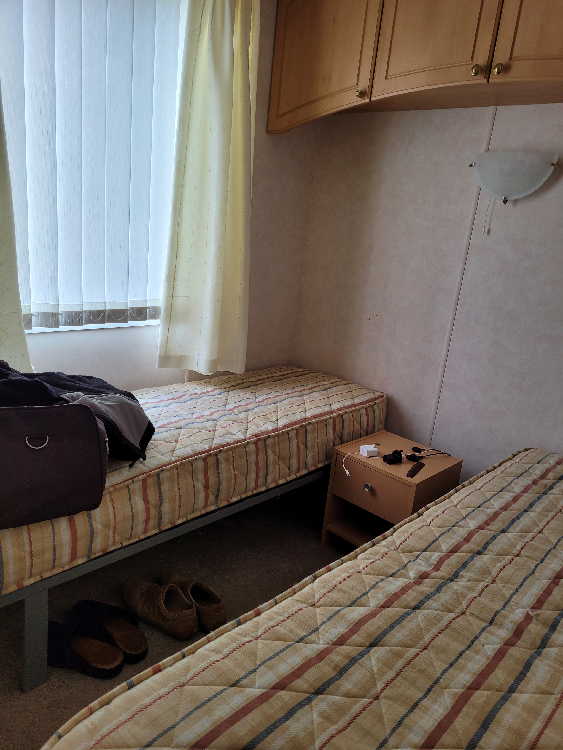 These are owner-occupied holiday vans, so no casual letting,
which makes it a well-looked-after site.

We can stay for three months at a time;
the resort is open from March to mid-January.
We hope to use it Thursday to Monday twice a month,
April to October. It gets too cold and miserable after that.

It came furnished although the sellers took the microwave.
It's a 2005 van, but it was in our price range.
They allow three dogs so we are ok on that count.
They have a sister site a mile inland that has a heated swimming pool
and a bigger night club, but we wanted to be able to walk the dogs
on the promenade and beach. The other owners [in the park]
are mostly Yorkshire, Derbyshire & North East; really friendly.

I feel like I've come home when I'm up there.
It's 71 miles from Hereford, an easy two-hour drive.

The beach is a 5- or 10-minute walk,
depending on how many sniff stops Suzi makes.
We just walk up to the top of the park, up some steps and we are on the promenade
We can walk to Mablethorpe about three miles or 20 miles to Skegness.
We walk into Sutton for shopping; it's a 15- to 20-minute walk with the dogs.
I can drive my car between the vans and park in front of ours.
The decking stops me parking alongside it.
When we get there we walk everywhere because it's so easy
and scenic walking on the promenade listening to the sea.

This was dinner at the local hotel . . .

We decided to buy the van because I don't want the stress
of airports at the moment; it is chaos over here. The ferry ports are the same
and holiday lets are expensive and mostly fully-booked.


We found this place when we booked the holiday cottage in May,
I fell in love with the area and town, so we went back in July.
We had been discussing buying a holiday home since lockdown
stopped all travel without huge delays and stress overload.
We looked at several other places but my heart was set on Sutton on Sea;
you an read all about the area HERE and HERE

On 5 August, Jackie writes:

We are just having breakfast, then packing the car and heading for the coast.

The drive took 2 hours 10 minutes today; there were a few delays for road works.
This was our view from the beach cafe where we had lunch.
They have a covered area where dogs are allowed.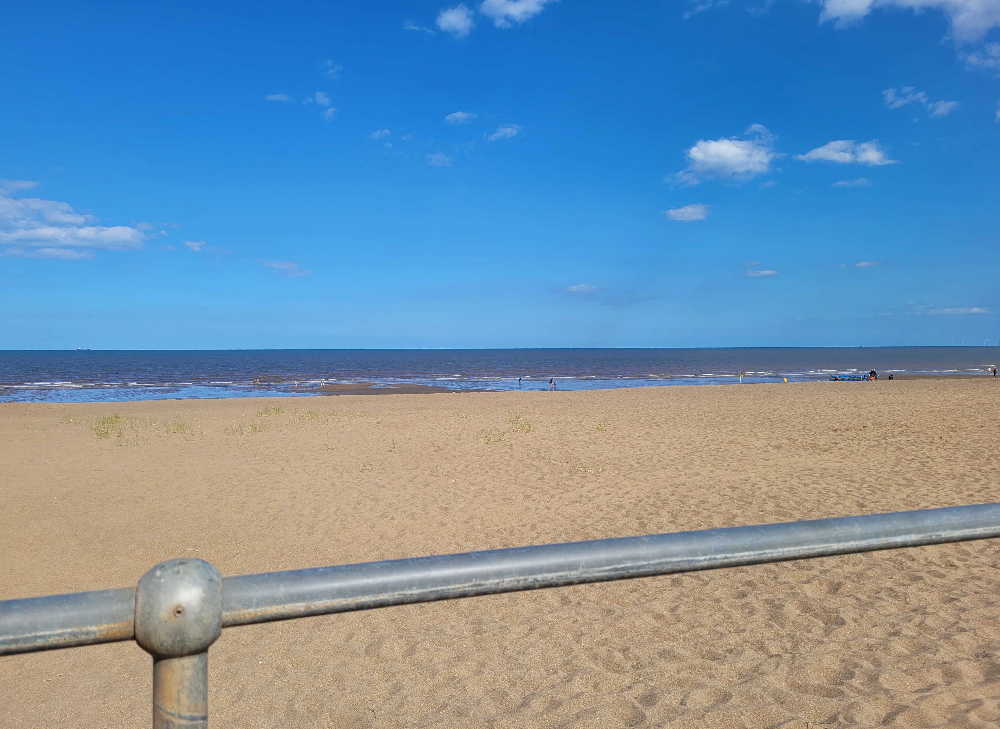 We had burger and chips. The chips were nice proper fat home-cooked ones;
the burger itself was quite tasty with a bit lettuce and tomato
but no other dressing. It was actually very good value at £6.75 ($8.10 US) each.

---
---

BOB ANDERSON:
I've been watching a show called Tiny House Nation -
this would certainly qualify! It's beautiful inside.
Wonderful pages && enticing "walk-about"!


MARE MOORE
in Canada:
We are so pleased for you, R & the pups on acquiring your lovely holiday home,
"Villa Parker". Very best wishes for happy holiday times ahead,
making new friends, memories and lots o' beach runs for the pups!