29 AUGUST:

This was sunrise and the view from our veranda most mornings . . .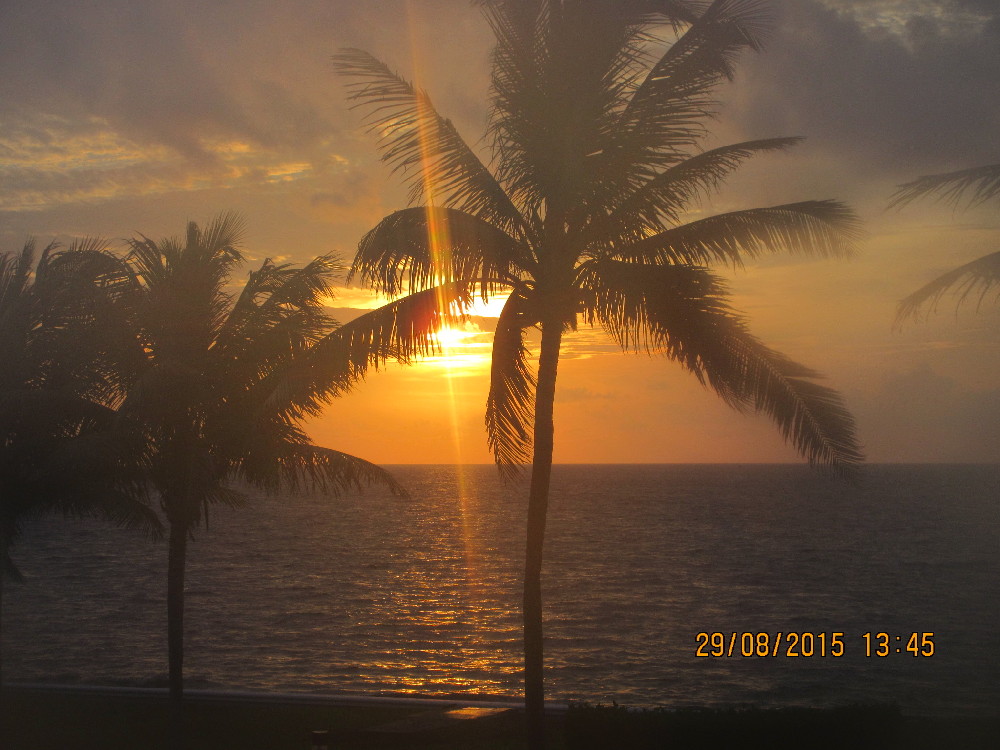 30 AUGUST:

I'm having a great holiday; off to Chichen Itza tomorrow;
a 6.20 a.m. start, but in a minibus with max 15 people,
so we get there early before all the coaches arrive.
Richard wanted to do this so it is for him.
I'm also going to swim with manatees and whale sharks in the sea;
it's the time of year they pass close to the coast.

31 AUGUST:

Chichen Itza . . .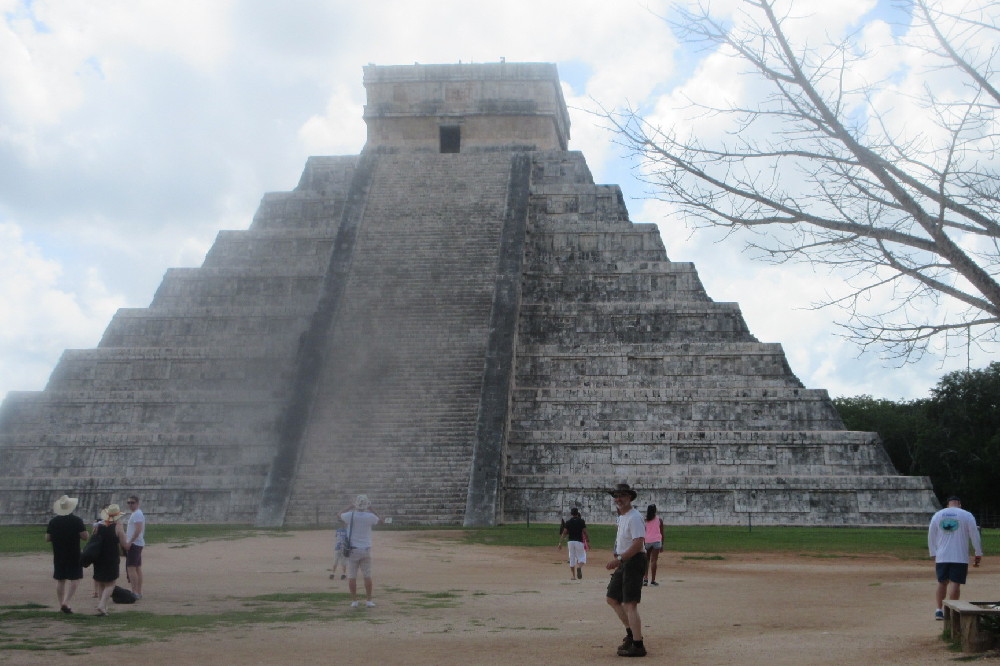 . . . you were not allowed to climb this one;
notice the buzzerds at the top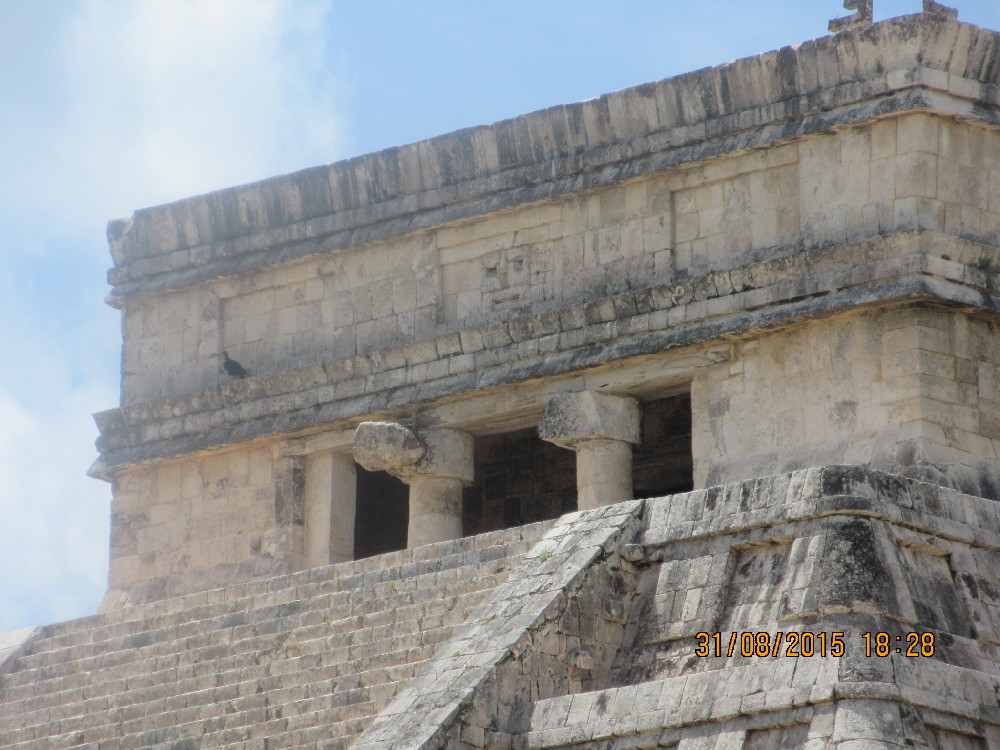 View from the top; you're supposed to look ten years younger after your swim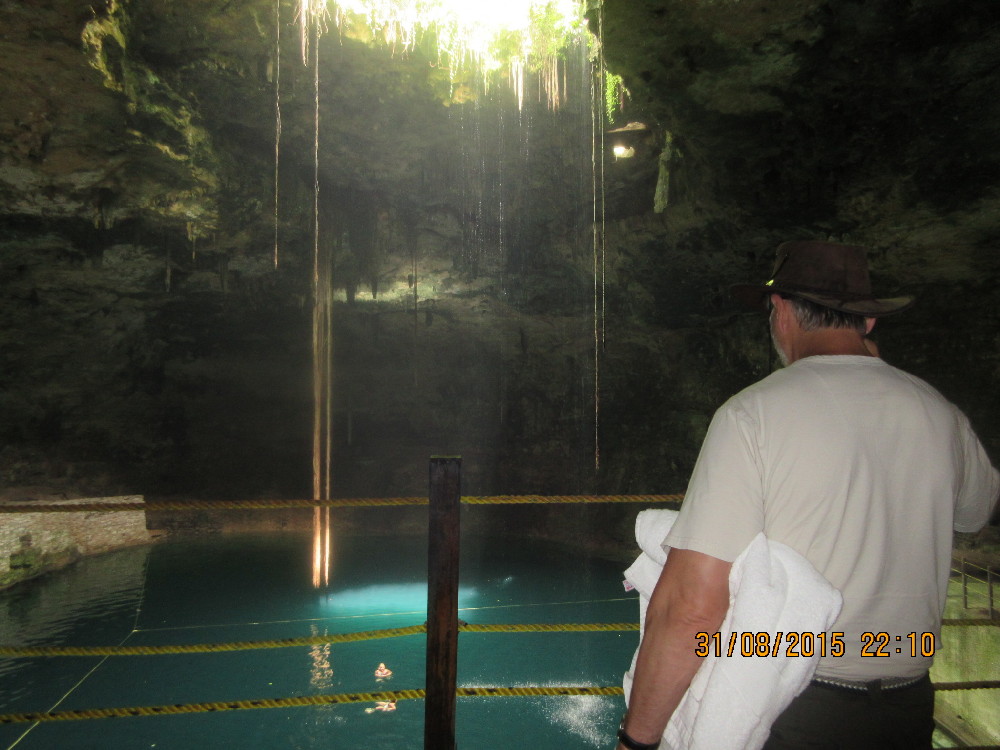 Yes. I went for a swim in here; it was extremely cold . . .