On 16 June, Jackie writes:

We had a nice drive down yesterday. Tom drove the first 79 miles;
I drove the rest. I got the best scenery.
I wondered why the car was toiling a bit at one point,
then the pain kicked in; I thought my ears would burst,
then I realized how steep the hill was.

We drove down a one-mile track and an oasis appeared . . .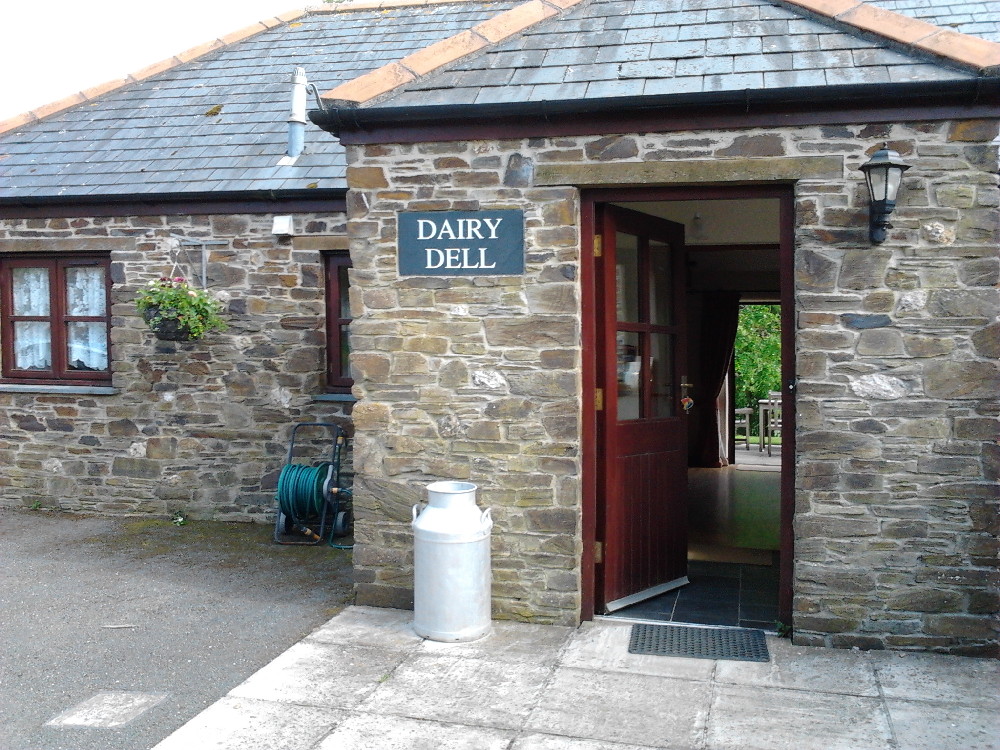 . . . our home for the week.

The farm is lovely; tea & scones were waiting for us.
We had fish 'n' chips for dinner and an early night.

It's raining today, so planning an indoor activity

Jac the grockle

INSIDE: The main living area

THE PATIO: I had hoped to sit here for breakfast, but it's freezing out there.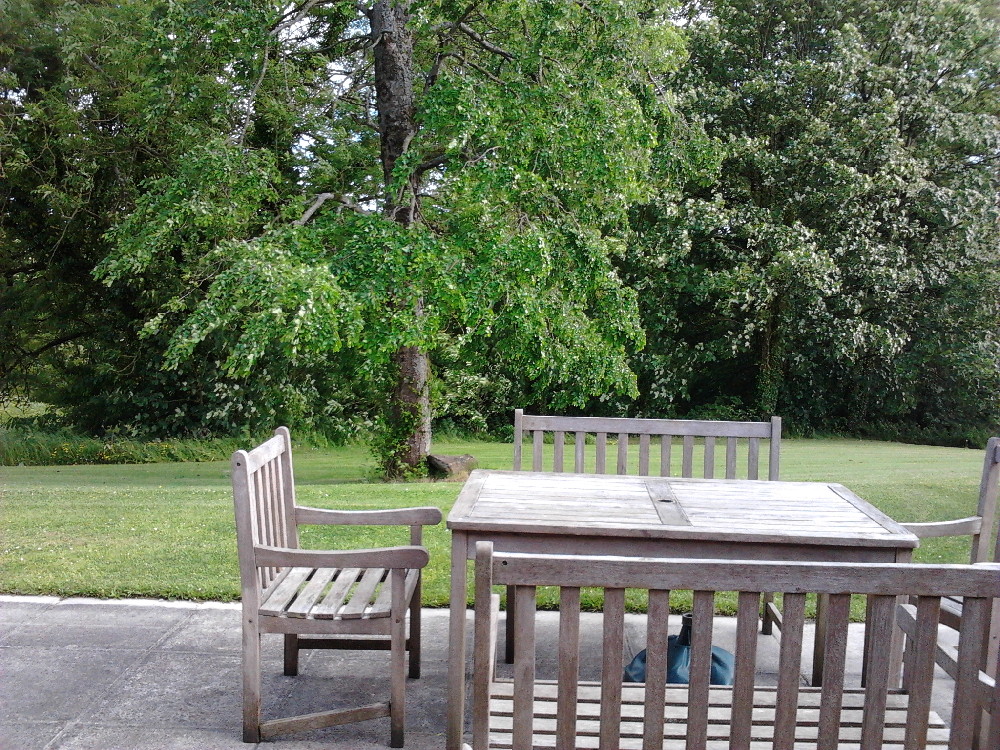 I brought seven teeshirts and I have them all on; well, not quite.

THE POOL: Had hoped to have a swim, but there is a lone-swimmer ban

THE VIEW: I watched swallows feeding yesterday from above them
as they swooped down in the valley. Usually, I have to look up at their bellies.