The next day we were to anchor off Monte Carlo, but as it was a flat calm and there was an empty space, the captain backed this huge ship alongside and we could all go ashore.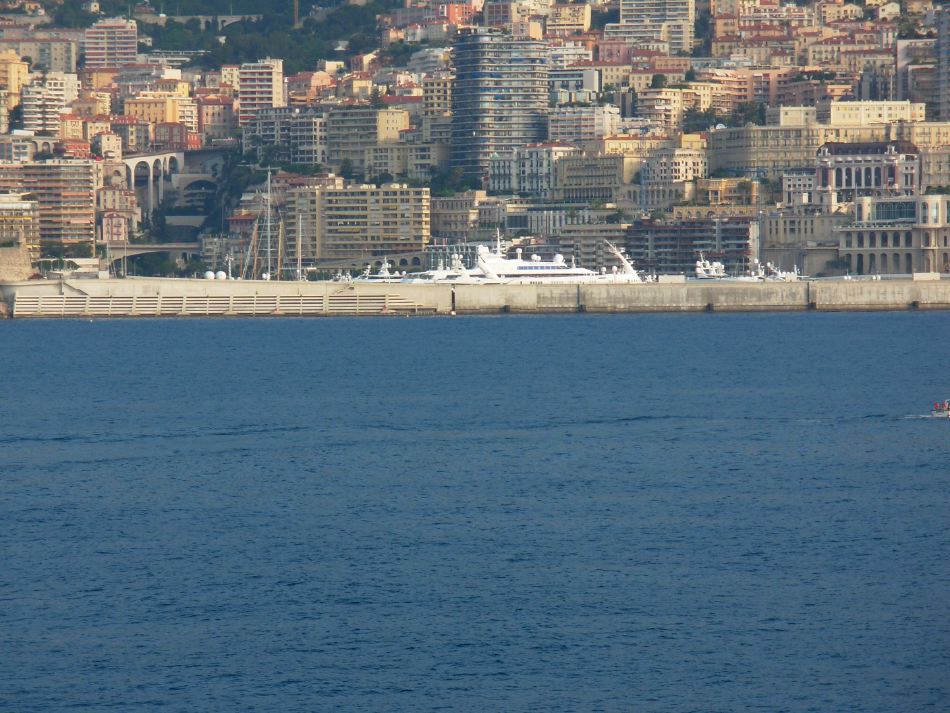 Our first view of Monte Carlo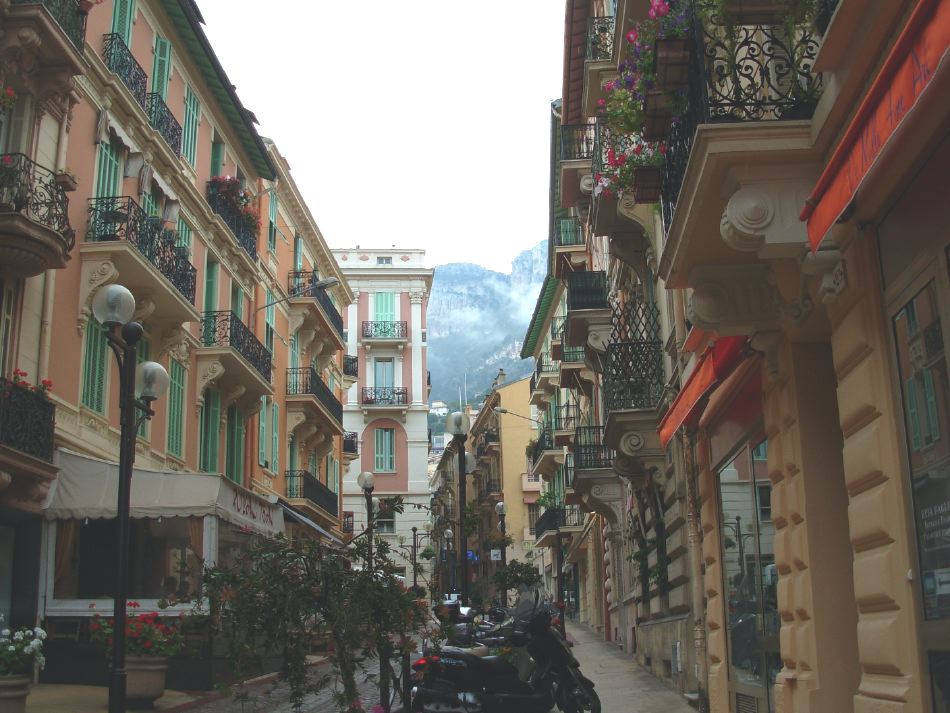 We had a bad rain storm while ashore but as it was lunch time we nipped into a café. I did French at school so was a bit more proficient at it than Spanish. "Dos cafe grande por favor" - eeeek - that's not French! The waiter glared at me: "Je suis francais." I know but the French would not come and I sheepishly ordered in English. As soon as he disappeared, I remembered all the words. Merde.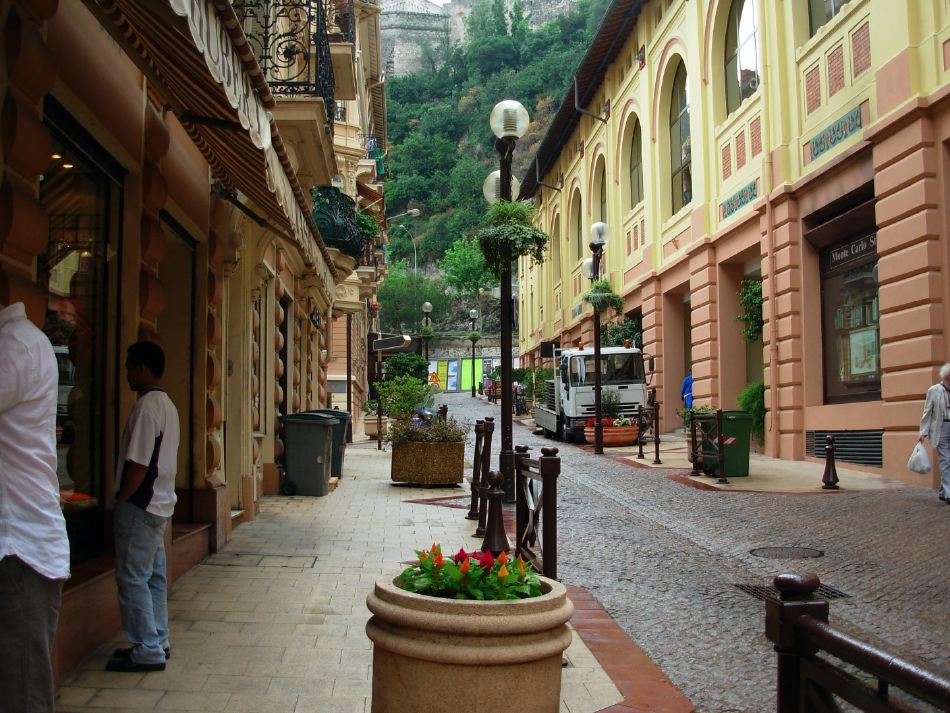 A quiet street in Monte Carlo