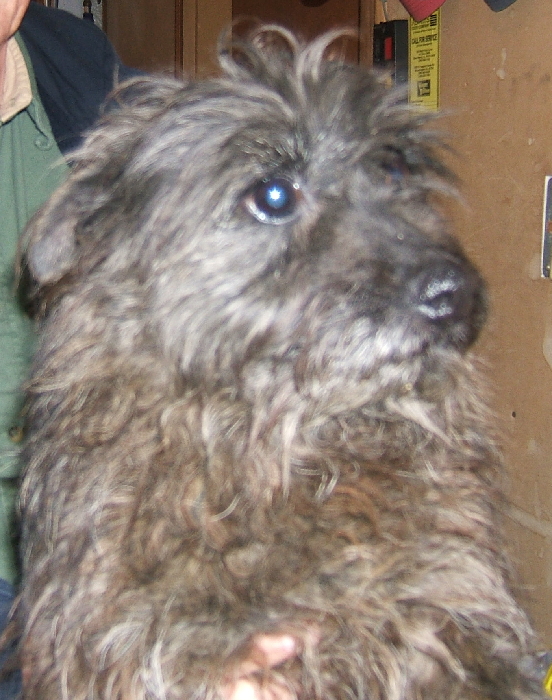 CARLIE
Black intact female, DOB 05/16/03

Fostered by Mike & Linda Carter, Illinois

By early evening, all plans where in place, moving four dogs to Illinois and two dogs to Nebraska, including sisters Dori & Lori. Foster homes fell into place, thank you to those who responded and agreed to take a foster: the Carter family & Ruth Geller in Illinois, and thank you, Marla, for taking two.

By 9 p.m., the entire Omaha leg of the transport fell apart. Breeder was not willing to release any of these Cairns to us if we did not agree to take all six. Donna Venegas & I put our heads together and dug up names in Missouri to e-mail from every source we ever had come across; thanks to Wanda in Rolla, Missouri, who works with Dr Tolliver, Donna was able to make contact with a humane society gal who would drive from Rolla to Kansas City. Bless her heart!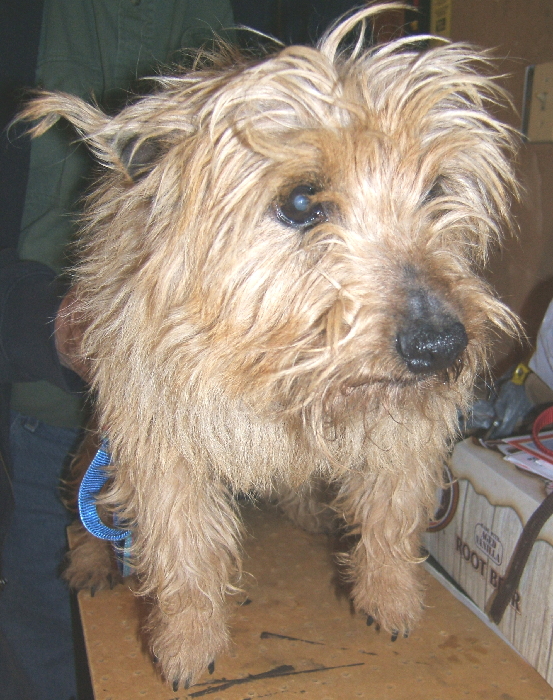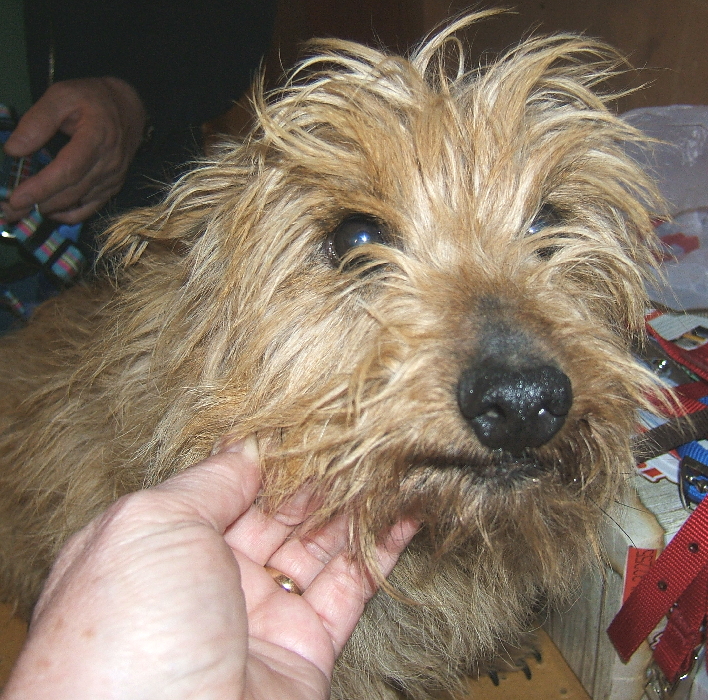 KEVIN

Wheaten intact male, DOB 05/4/01
Sired Dori's pups

To be vetted at Naperville Vet Clinic, then fostered by Marla Lunt, Illinois
(Marla runs K9 PLAYTIME)

It was an awful night of waiting, but at 11:30, Donna called me with this good news. We all slept soundly that night, thanks to a network of people with big hearts who want to help.

Early Saturday morning, when Carolyn Jordan went to the breeder to pull the Cairns, she found that Mama Dori had whelped six puppies and the breeder was NOT going to release them. After a knock-down, drag-out, verbal fight, Carolyn left with 12 Cairns & three-four pugs.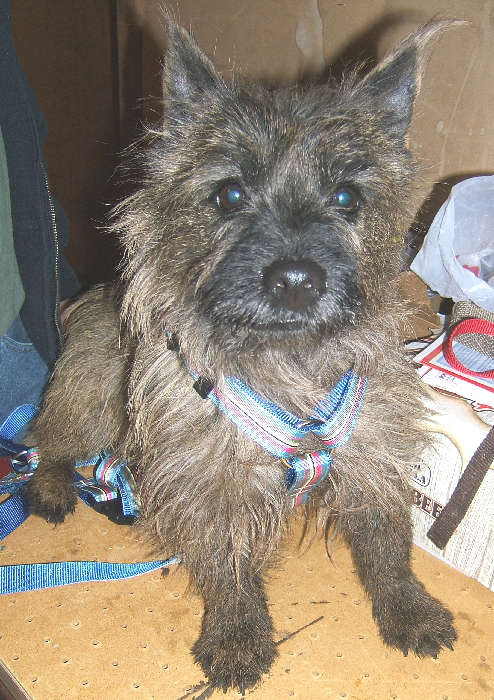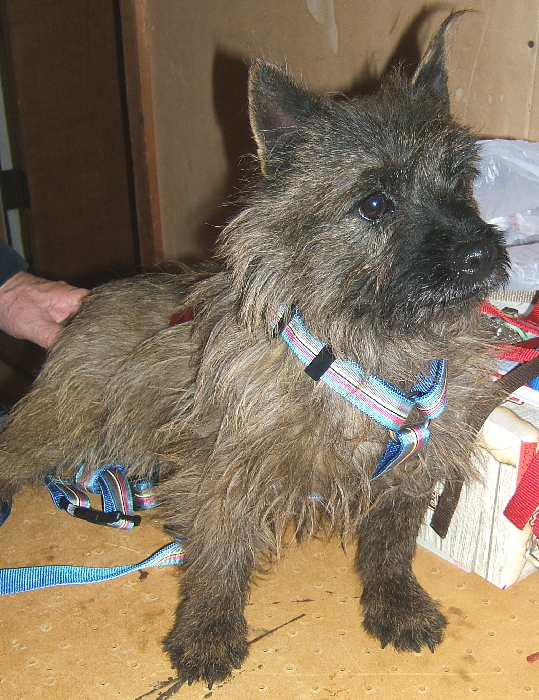 ORIN

Brindle with black face intact male, DOB 06/18/07

To be vetted at Naperville Vet Clinic; fostered by Marla Lunt, Illinois