SOME INFORMATION & COMMENTARY FROM
VIOLETTA ARGUETA, CRUSA PRESIDENT

On July __, 2006, Dr. Tolliver read a newspaper ad for a dispersal sale (namely a sale in which a miller is getting out of a particular breed or of breeding dogs altogether) and contacted Cairn Rescue USAšs VP of Foster Homes, Shell Lewis, to see if CRUSA could help these babies by taking them into its rescue program. This is what the ad said:

CAIRN TERRIER BREEDING STOCK--NEED TO SELL ASAP!!! -

For Sale:
I have 5 cairns I would like to sell or possibly trade. I have a 5yo male and female, both wheaton color, recently weaned 5 pups (wheatons & brindles) in good health and still producing good. Also have 1 male and 2 females 1yo never bred skipped 1st heat and should be coming back in soon, all are wheaton color and in good health. All 5 are APRI registered and all are unrelated (either male could breed any of the females). I would like to sell as group as I'm selling out of the breed but would split up for more $$. I would sell 5yo pr for $250 and 1yo trio for $600 or would sell all 5 for $750 obo and may consider trading for yorkie, maltese, shitzu, poms, chi's or toy poodles. All are good healthy dogs just cutting back on number of breeds due to time and space limitations. If interested email or call me at [number] calling will get faster response as can't always check email often.

Shell of course said YES, CRUSA will take them, and all five are now CRUSA babies. CRUSA did have to buy their freedom but Dr. Tolliver negotiated the price down to $130 per dog. If we did not get them, they would have been sold to another miller and spent the rest of their lives in small wire cages, creating more Cairns for the petshops. Rescuing mill Cairns is generally more expensive than rescuing other dogs because once we have them, we have to spay/neuter them since they of course come intact, clean their teeth since they are usually filthy and infected, and test them for brucellosis, which is a VD, all on top of the routine vetting (vaccines, HW test and deworming) that CRUSA normally does for all its dogs.

The photos that you see posted here show the dogs already cleaned. In fact, they were delivered to Dr. T's cramped in two cages in the back of a hot, smelly horse trailer, in the middle of a heat wave, and came in filthy beyond recognition.

CRUSA needs YOUR HELP as donors and as foster homes to continue rescuing and rehabilitating these deserving babies who have been put through hell by an industry that is driven by greed and is regulated by weak laws that permit the abuse of defenseless Cairns like the ones you see here to go on.

SHELL LEWIS, VICE-PRESIDENT, CRUSA FOSTER HOMES, ADDS:

There is a sixth dog as well - a six-year-old female who is no relation to these first dogs - and Dr. T wants to know if we can take her. I told her we would and I'll figure out later where to put her.

Our wonderful Transport Team of Scott & Greg has once again offered transportation services. I just need to make sure that I'm in town when we do this so I can get the Seattle-bound dogs off to their destination. So for now, we're playing it by ear.

A VERY BIG "THANK YOU" TO DR. TOLLIVER & HER STAFF!

---
---
17 JULY
---
ABBY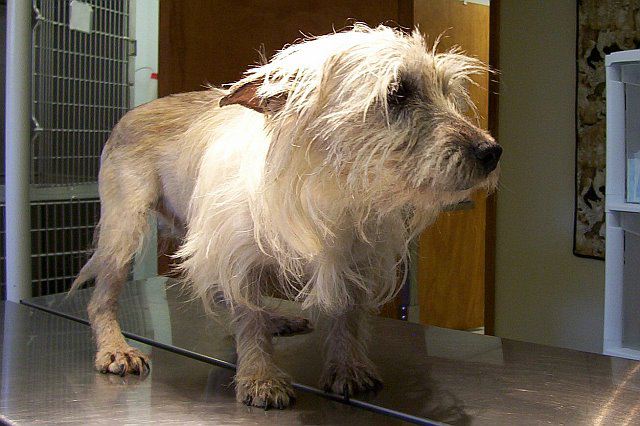 I'm five years old. I have some hair loss
on my back end but just wait 'til it grows back!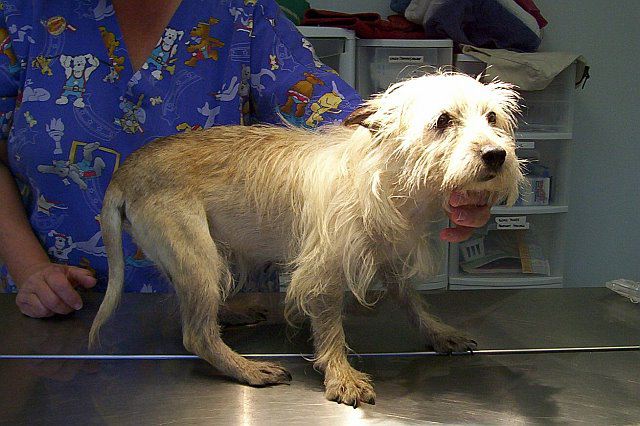 Hey! If you'd just been spayed,
you wouldn't look so cheerful either!

---
BOB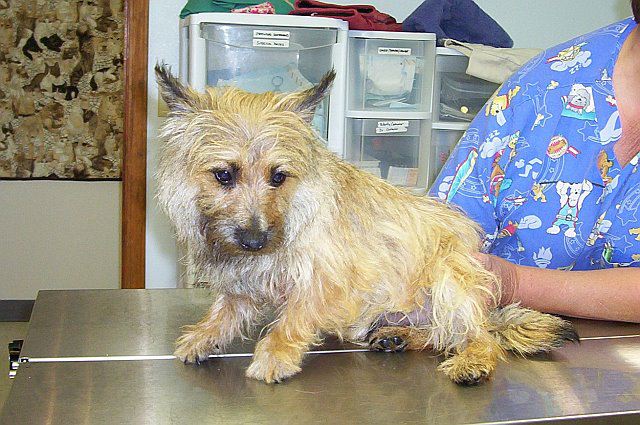 I'm just a baby . . . one year old!
Have you ever seen anything as cute as I am????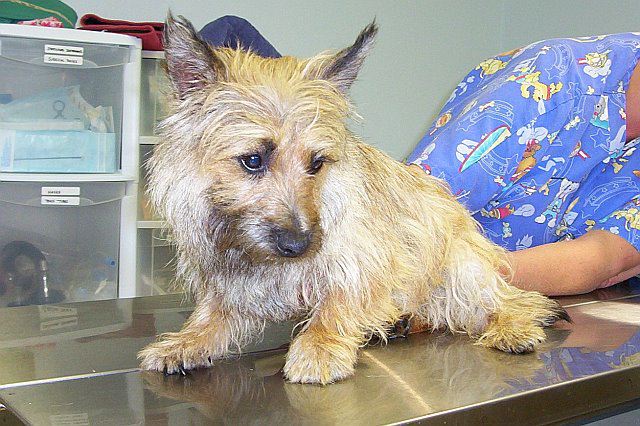 Feels like something is missing . . . hey, wait!
That's right! I got neutered today!

---
FANCY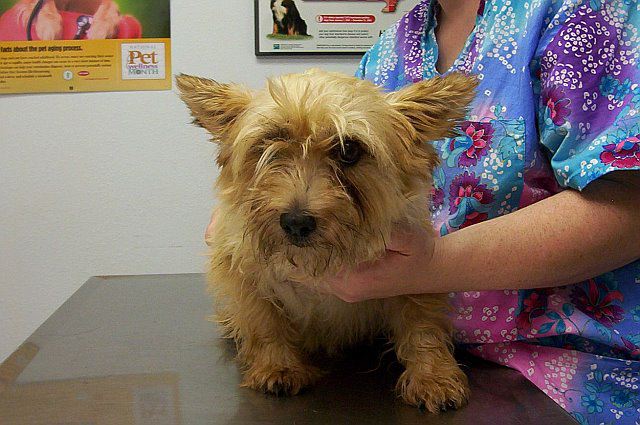 I'm six years old and can't WAIT
to go to my Forever Home!