11 AUGUST 2006

The other three dogs are mill releases - two girls & a boy;
I think they're all around seven years old.
The boy is Jerry and the girls are Mannie Mae & Shirley.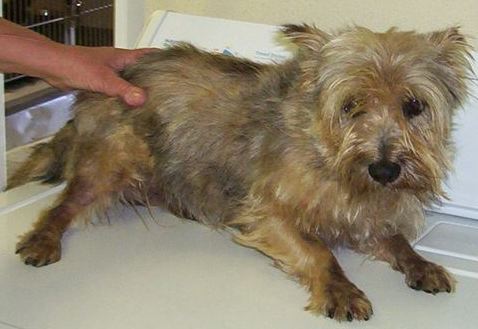 Jerry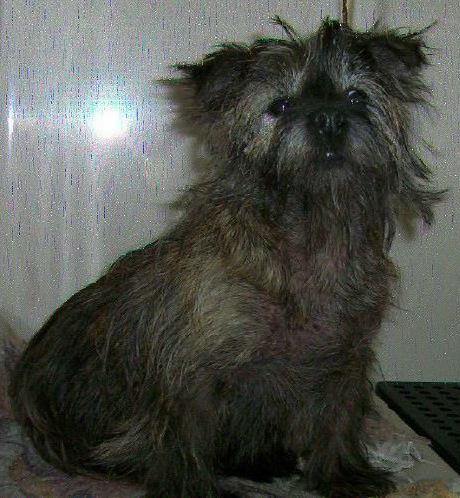 Mannie Mae
(soon to be known as Annie Mae)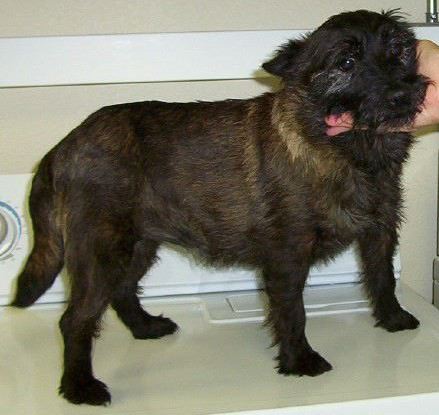 Shirley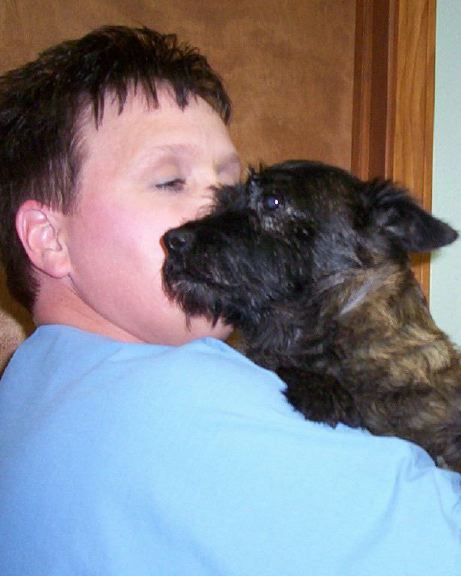 Shirley

The pups the pups are doing well. At the breeders, they were in a small building, kept in small cages on wire floors and there was an area on the outside, also on wire, that they could go to. The building was NOT air conditioned. Strangely enough, the building where their mother was, WAS air conditioned. She was a beautiful Cairn, on the small side, with a beautiful face. She's wheaten with dark points. The breeder's wife had 16 house dogs, mostly Yorkies and Poms.

The room where the puppies were had a concrete floor covered in carpet squares, and these same types of squares were also in the small puppy pens. Which means, of course, that they were totally soaked in urine and feces and on a 100-degree day, with no AC, inside . . . you can only imagine what that must have smelled like.

Even the little Chihuahua babies were forced to drink out of those damn gerbil waterers.