On 2 October, Gayle Kiesow writes:

Heard this morning that we ARE getting five Cairns
from the breeder Donna Venegas has been working with.
Coming from horrible conditions; apparently this breeder
is shooting dogs over six years old and burning them
in a mass-grave-type setting. I know,
horrible to picture or think about, but this is why
we work so hard at rescue; at least we can help the Cairns.

The plans are, so far, that they will be picked up
early this week and taken to Nebraska to the vet
to be taken care of, spayed & neutered.

Bob & I will meet Donna & Art in Iowa on 15 October,
then move the dogs towards the Chicago suburbs,
meeting a driver in Illinois, when we will head back home
and the dogs will head into the suburbs and up into Wisconsin.
Our transportation manager, Amie Conley,
is handling the transport details.

One of the five will stay in Omaha with Donna & Art,
as she is expecting; Donna will work with her and
keep the pups until ready for adoption. Thank you, Donna!

On 3 October, Donna writes:

Pick up is set for this Thursday.
Art & I will be bringing them right
to my vet for a week.

We have three females, one of which
might be pregnant, and two males.

On 6 October afternoon, Gayle writes:

Donna called; the fur kids are on their way from the breeder
back to a vet in the Omaha area where they will stay
for whatever they need until 14 October.

Judy Domm has agreed to hold onto Marla's foster
and take him to K9 Playtime on 16 October.
I have asked Lynette to hold on to Pam Simpson's
foster until she can pick her up on 16 October later in the day,
when they return from Up Nort' Wisconsin.

All these Cairns were obtained from a breeder
going out of business in Missouri;
same breeder Tessa & Talon came from.
All are intact and will be quarantined, vetted, spayed/neutered
by Donna's vet in Nebraska.

Later that evening, Donna writes:

Here are some shots of the mill;
they cleaned up a lot since the last time I was there.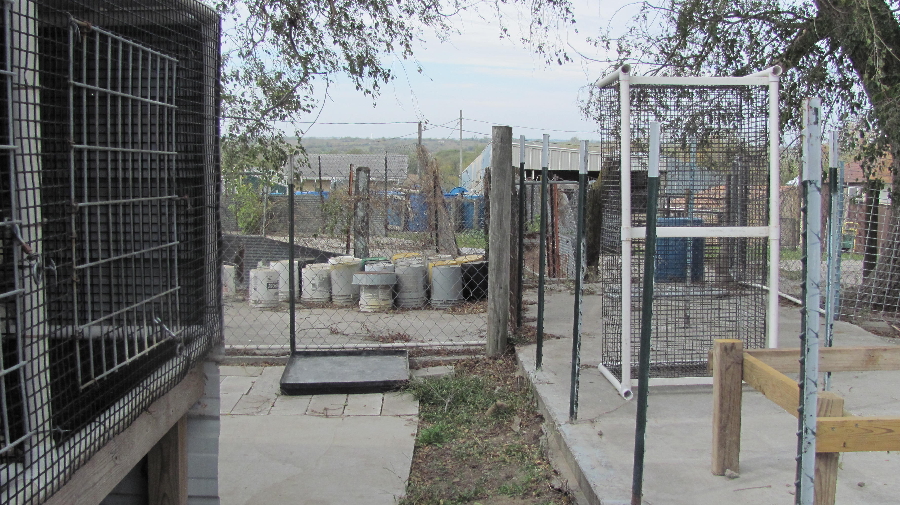 This is the only building they are using now;
looks good compared to the others.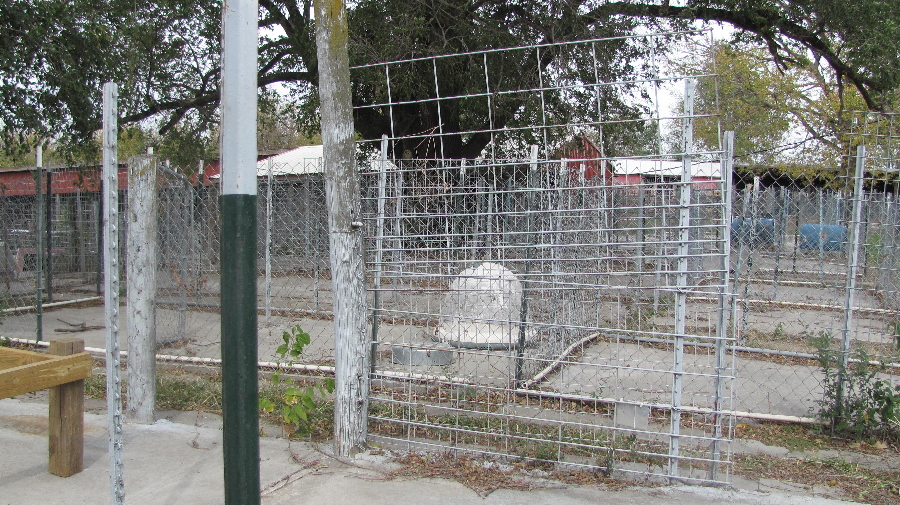 I'm sure they used this one for their state inspections.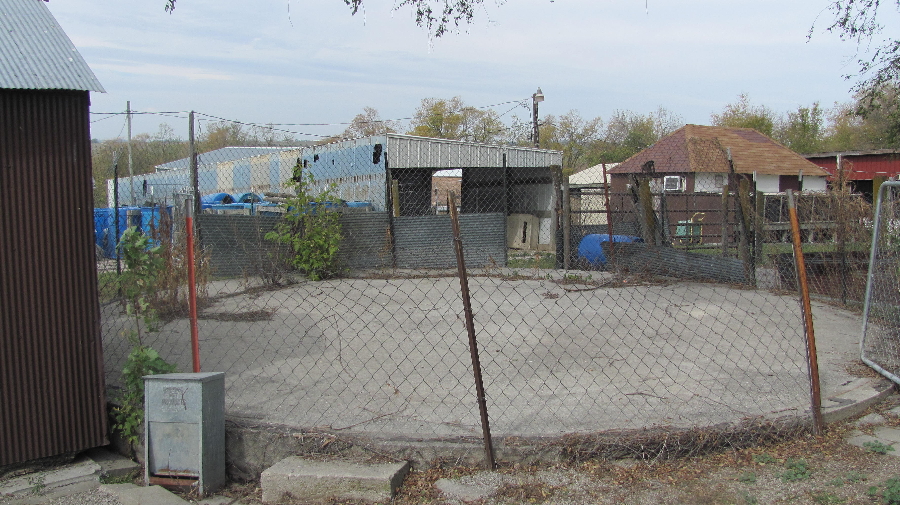 OZZIE has only three toes on one front paw
from being on wire his whole life. SAD!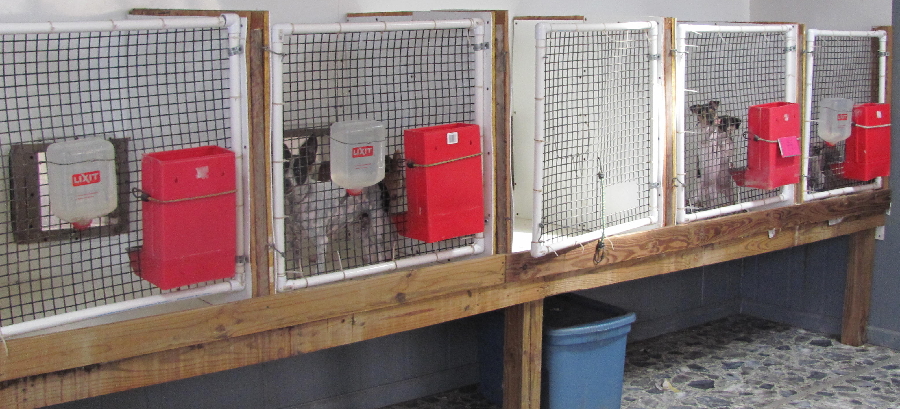 Vet said they don't look undernourished;
should get a better report tomorrow.

While Art & I were there, I ended up bringing back
a one-year-old Schnauzer. The breeder said
one wanted him and if I didn't take him,
she was going to kill him.

While we were at the vet taking pics,
some ladies came out from a hair salon next door to see the dogs
and asked what we were doing, They felt so bad,
they gave $100.00 to the vet to put towards
the little boy's vet bill. THERE IS A GOD!
His bill will be kept separate from the Cairns';
I will work on donations to take care of him.