(If you're lucky. OR . . . this might happen . . .)

On 7 March, the following came to the CRUSA INTAKES list:

We bought a puppy eight months ago,
Murphy doesn't like her pulling on his ears and jumping on his face.
He's too old to be playing with a puppy.
Murphy has no Health problems, except that he is a little over weight.
He eats Science Diet Dog Food Adult,
He doesn't go to the bathroom in the house as long as you take him out.
He will start whining if he has to go.
He isn't happy because of the puppy jumping on him and biting his ear.
We have an older Shih Tzu and he likes him, because he is calmer.
We are giving Murphy up because he is not happy with the new puppy.
Murphy loves to look out the window because he loves squirrels, rats, and mice.
He is well behaved and doesn't bark unless Squirrels come up to the window.
He knows how to sit, lay down, speak, and sit pretty,
and he even trys to get the treadmill. He deserves a good life.

On 8 March . . .

Look at the listing they put on rescueme.org for poor Murphy.
It's truly shameful: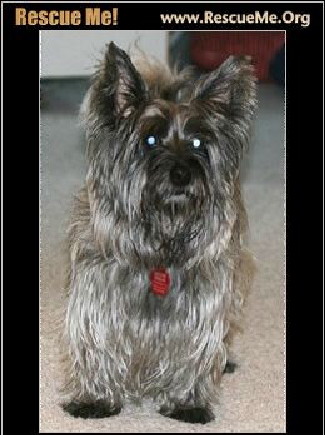 We have posted earlier my husband
is going to take him to the pound Thurs or Friday!!!!
-----PLEASE help---- Murphy is 8, 9 may14
He is overweight but great with older kids, no toddlers.
He wouldn't bite ever. He feels awesome in summer,
seems sore in winter. Can run and walk and Play.
He wants to be loved PLEASE I DON'T WANT HIM
TO GO TO POUND- He HAS so much to offer
like a fifty or sixty yr old person he would love it!
He doesn't bark unless animal,bird,chipmunk comes
up to window, he will catch mice, but doesn't bring them in.
loves chicken strips, eats anything not picky.
Sweet looks in your eyes,
PLEASE Im afraid the pound would put him down
because his age, most want puppies.
His hair color keeps changing
AKC I have all vet papers, Great with other dogs
if don't jump on his face and pull his ears.
NO problems, please help him.! DAY LEFT!!!
Shell Lewis writes:

Every day I am thankful for Gayle [Kiesow, CRUSA Intakes Manager].
She is so good at dealing with the "OS's" and keeps her cool,
knowing that "being nice" will ultimately be in the best interests of the dog.