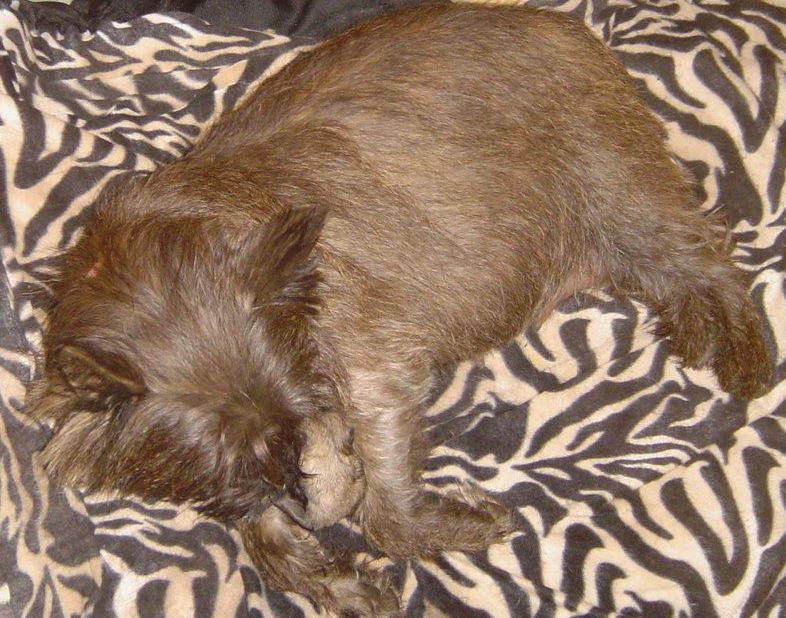 First girl is cleaned by Mom

At 7:16 a.m., Brenda Kelley SHOUTS:

I'm SO EXCITED and SO GLAD Peggy is here!!!!!!!!!!!!!
Marnie (our HW positive little girl) is having her pups!!!!!!!!!
We now have two girls, we think . . .
Oh Lordy, I'm tore all to pieces!
I came in to let everyone out and Peggy thought last night
Marnie was going to have them, so we made her an area;
she technically wasn't supposed to have them
for a couple of weeks;
anyway, I ran screaming into Peggy's bedroom,
"Marnie's having her pups!"
I know this probably doesn't make too much sense,
but hey, it's me!

I hugged Peggy and said "we're mommies". More later!!!!!

7:28 a.m

WE HAVE A BOY!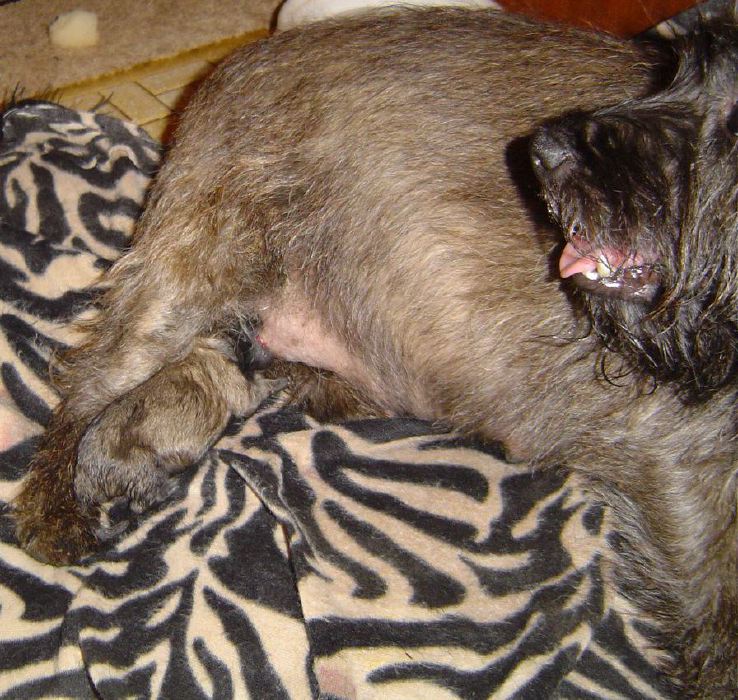 First girl at the breakfast counter

7:55 a.m.

ANOTHER GIRL!

8:30 a.m.

WE ARE UP TO SIX - FOUR GIRLS AND TWO BOYS

2:35 p.m.

FIVE GIRLS AND THREE BOYS!!
WHEW! THIS IS HARD WORK

Another one comes along . . .

At 4:37 p.m., Peggy writes:

When BJ came in my room this morning,
SCREAMING BLOODY MURDER,
to tell me Marnie was having her pups,
I jumped up out of a sound sleep and about wet my drawers!!!!
Thank God one of us was calm!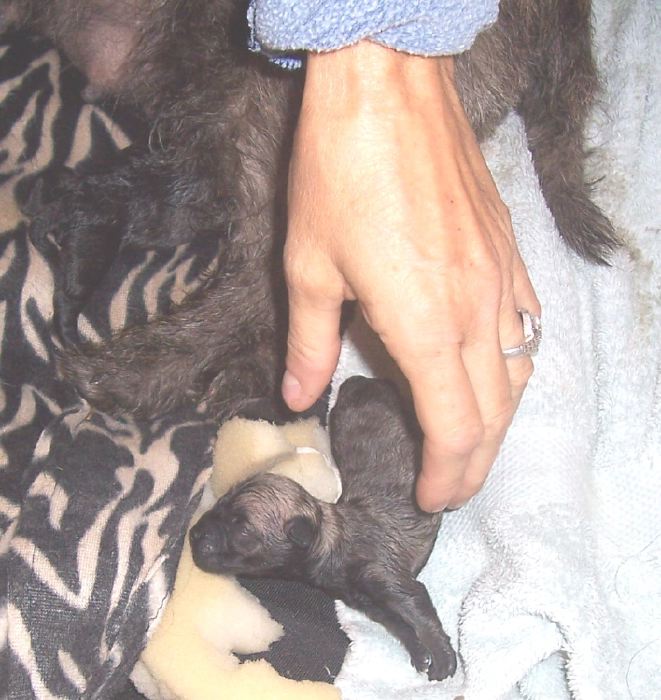 Marnie's pups

At 9:25 p.m., Brenda replies:

I was calm! NOT!!!!!!!!!!!!
Just so totally chillin' the wine but we are so tired,
we aren't drinking til tomorrow when it's a little calmer.
(Peggy said EARLY tomarrow;
it's 5 o'clock somewhere!!!)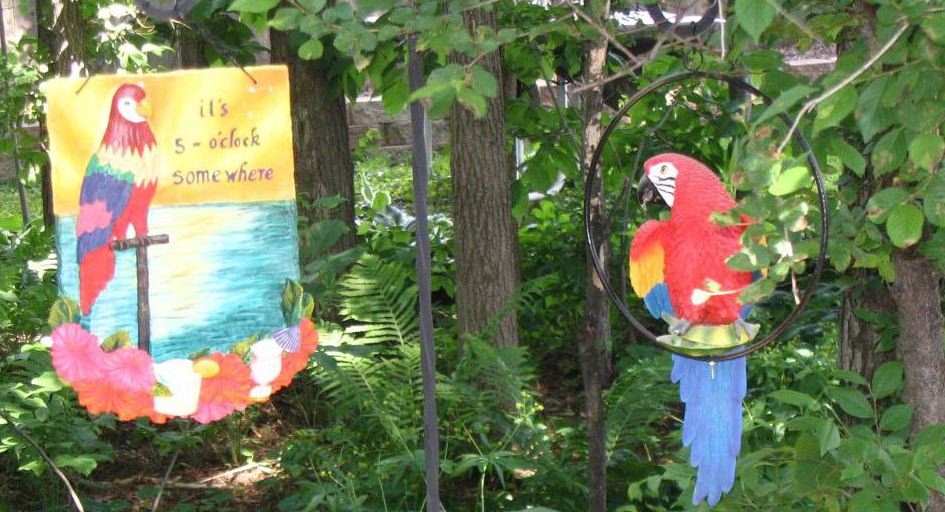 They are adorable!
Took Marnie to the vet to make sure everything is okay.
She's great and a wonderful Mommy!!!
Peggy & I are totally exhausted.