On 19 September 2008, Gayle Kiesow writes:

DRIVERS NEEDED, OCT. 4. ST. LOUIS TO BLOOMINGTON, ILLINOIS AND SITES NORTH AS WELL...................................

We have five adults & one puppy coming in through Dr. Tolliver once we can arrange a transport. We'd really like to move them north on October 4 and at this point do not know how many will go north past Bloomington. Jackie Stidham is available to do her normal leg, which is Waynesville back to St. Louis.

We are looking for someone to take the St. Louis to Bloomington leg and the next leg further north. The pup is going to Shannon Radosevich in Wisconsin. but I am thinking she will drive somewhat as well.

If we cannot pull it together for the 4th, it will have to wait until October 18, meaning the pup stays at Dr. T's clinic for a month and the adults remain in what I understand is an awful kennel situation.

Doc is ready to go get them and vet them and we are ready to accept them BUT we need this transportation.

Can you find time in your schedule to help out?

20 September:

Jackie & sister Tammy will be doing the first leg of the trip, Waynesville back to St. Louis and we are looking for drivers for the remainder of the trip. St. Louis to Bloomington area and then points north as usual. The pup is already with Dr. Tolliver; the others will be picked up at the kennel - which I understand is in AWFUL condition - approximately September 26. The kennel owner has said the dogs are sweet and lovable; we shall see. One can only hope from what I have been told about her.

September 24, Dr. Tolliver writes:

Yes . . . can you believe it? Pictures already!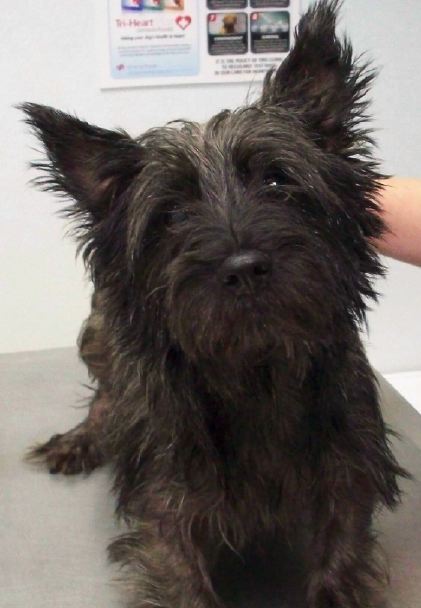 Stacey - 2004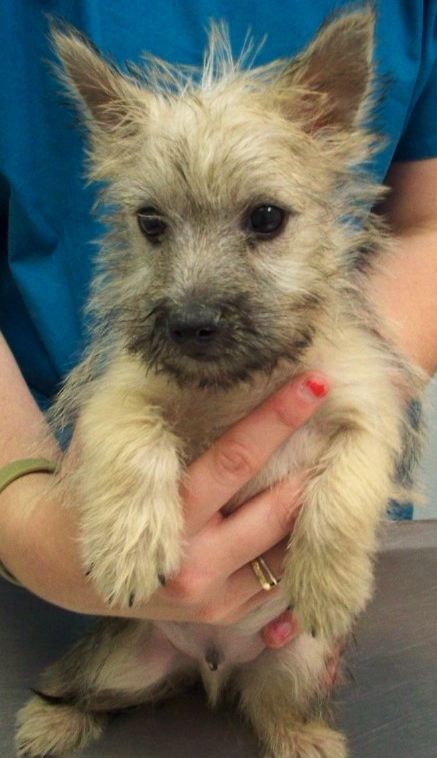 Louie - 2008
A fun, typical Cairn puppy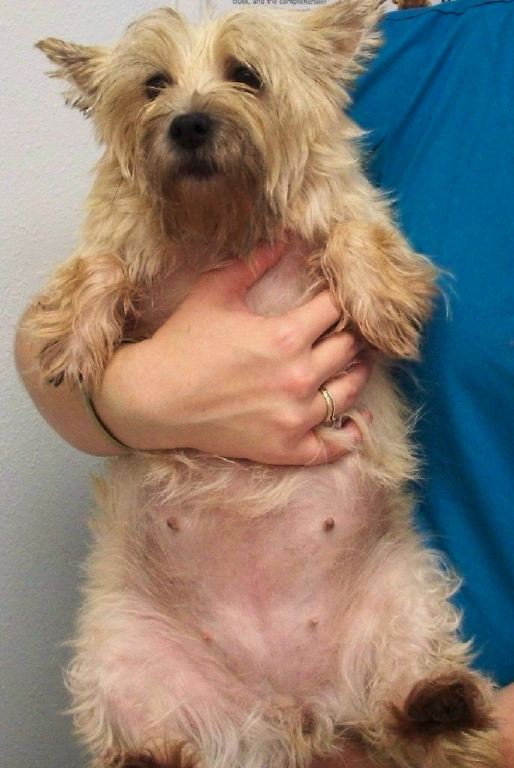 Sophie - 2004
She is . . . portly. And very, very sweet.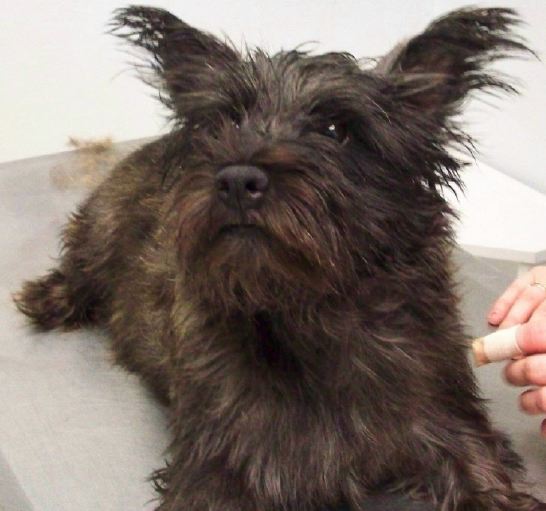 Darcie - 2003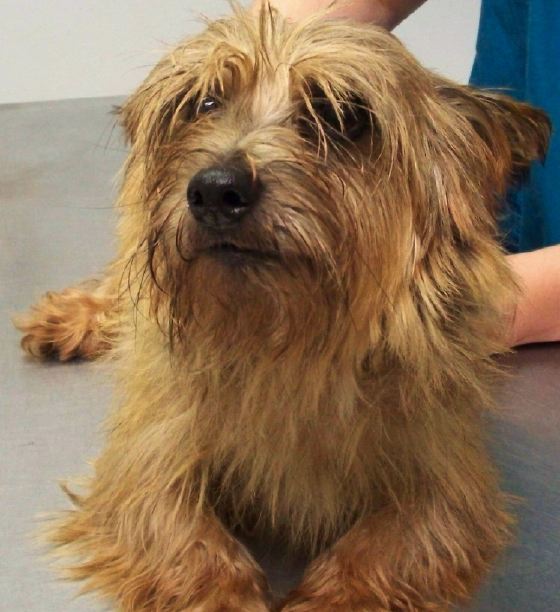 Boomer - 2005
A rather stately red brindle!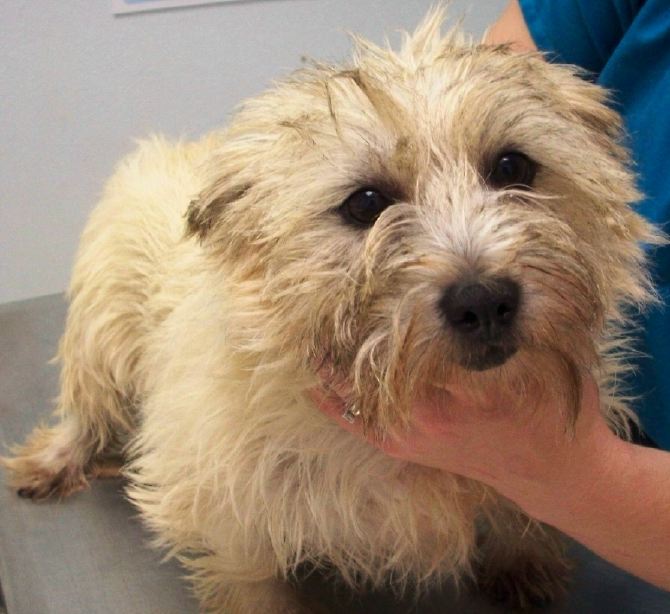 Dandy - 2003
Wags her tail a lot.

They all had very bad ear mites, of course. They always do from this breeder. And they were filthy but all had baths. Some bad feet from living on wire, but no huge health issues that we have found so far. As a group they are pretty quiet and all are very socialized, if not just a bit shy.

On 28 September, Shell writes that foster homes will be:

* Stacey - Tom & Linda Shults in Illinois
* Darcie - Mike & Linda Carter in Illinois
* Sophie - Kevin Smith in Wisconsin
* Dandy - Coleen Glaves in Wisconsin
* Boomer - Kathy Walkowiak in Wisconsin
* Louie - Shannon & Joe Radosevich,
after B&Bing with Andréa & Cairndaddy
for a week (both in Wisconsin)

---
---
None of the members of the OCTOBER'S TREATS Rescue Mission needs to be flown out of the Midwest area to Foster Homes . . . however,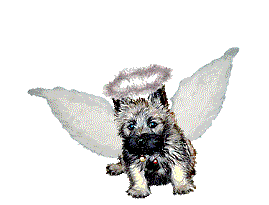 . . . OUR FLYING ANGELS INCLUDE . . .


MELINDA KNOX