When my husband, David, & I heard about Otis,
we realized an older dog who had special needs was going to be a hard sell.
We felt the best way to honor Daren, who had fostered our love,
Jesse, was to help one of his fosters.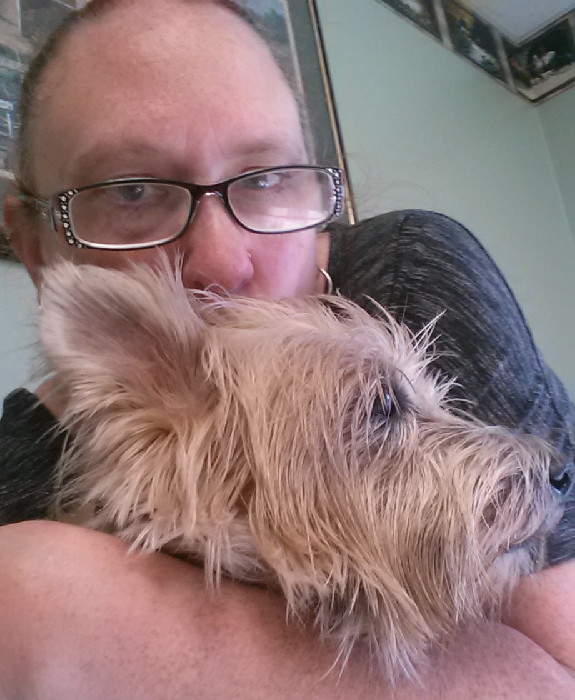 Otis has made friends with his foster brother & sister, Jack & Jesse.
Jesse shares his love of balls & wrestling.
They play so well together. Such crazy Cairn shenanigans.
Jack, the more staid personality, has taken on the role of outside guide.
Otis was very nervous when he first came to us.
He had not been in a yard with a fence; he was a little scared to explore.
For several weeks, we made sure we stayed outside with him
every time he went out. Eventually, he became comfortable
being out with the other dogs, but when he ventures away
from the deck and nearby yard area, Jack always goes with him.
He walks closely and brushes against Otis gently to let him know he's there.
He watches Otis as he sniffs along the fence,
then escorts him back to the deck when he's ready to come in.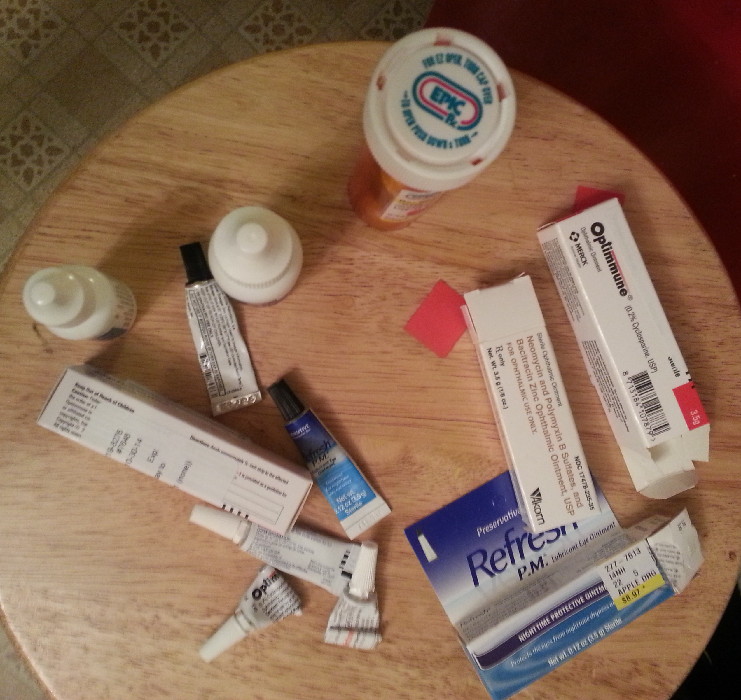 When we took Otis in, we soon realized that to give him maximum relief,
he would require a strenuous regimen of eye drops, gels & medications.
Otis has been getting three medications in the morning & evening
and antibiotic ointment midday.
He also needs just lubrication another four to five times a day.
While this was a challenge, we saw Otis' infections
clear up and his eyes look much better.
But no matter what our vet tried,
Otis still continued to produce ZERO of his own tears.

Every week, Linda would ask, how's Otis?
I couldn't help but answer, he's so patient.
He lets me do so much and even when he is frustrated, I get a kiss afterwards.

Two weeks ago our vet broke the news that medication
was not likely to provide any real relief.
Our only hope was to have surgery to re-route his
salivary glands to provide moisture for his eyes.
CRUSA was familiar with this operation and had been able to
provide it for another dog in the past.

Tuesday, Otis & I had an almost overwhelming adventure.
We left very early, driving through crazy fog that created school delays
for the four counties where we had to travel to cross the big old bay.
We ventured into the big city (Washington, DC) and met the most amazing doctor.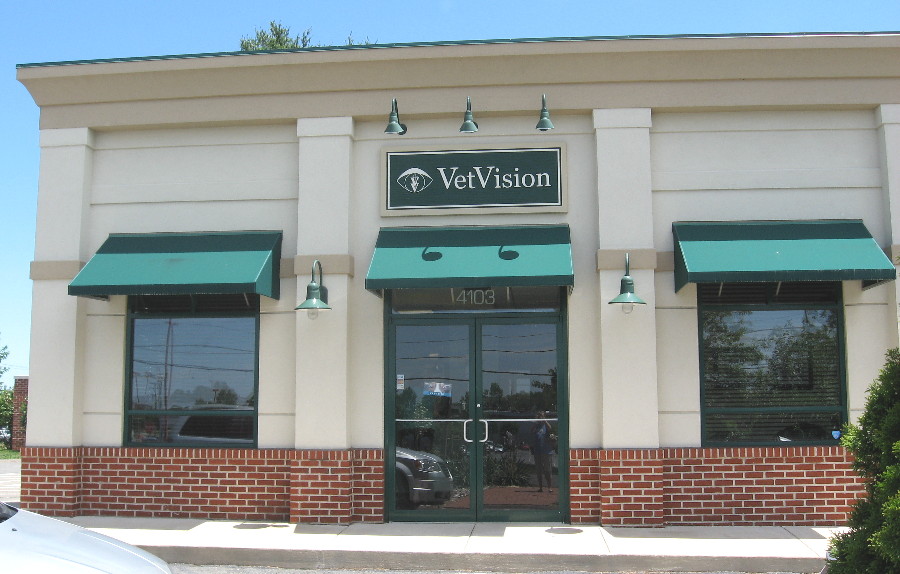 Dr. Kelly Corcoran owns Vet Vision. We watched her treat pet after pet.
Old, young, big, little, dogs, cats, so many animals!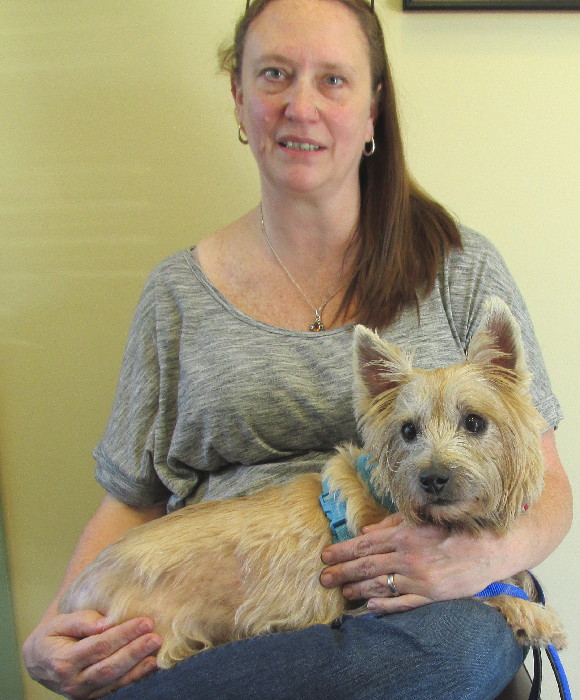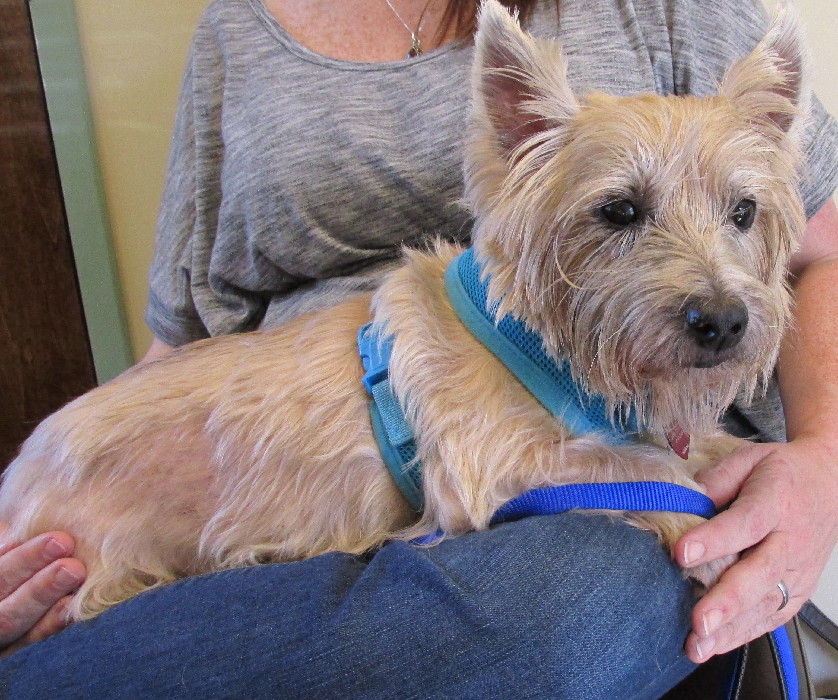 When it was finally our turn,
she soon let us know that Otis is an excellent candidate for the surgery.
He will likely need less daily care,
and it's even possible that his eye sight could improve a little.
This wonderful lady offers a discount for Rescues
and will be able to do this bi-lateral surgery for around $2000.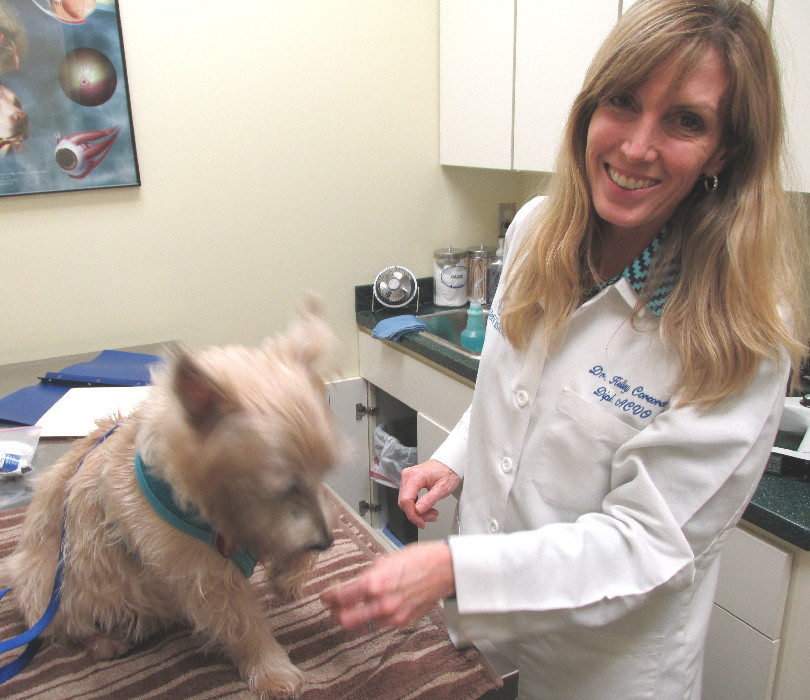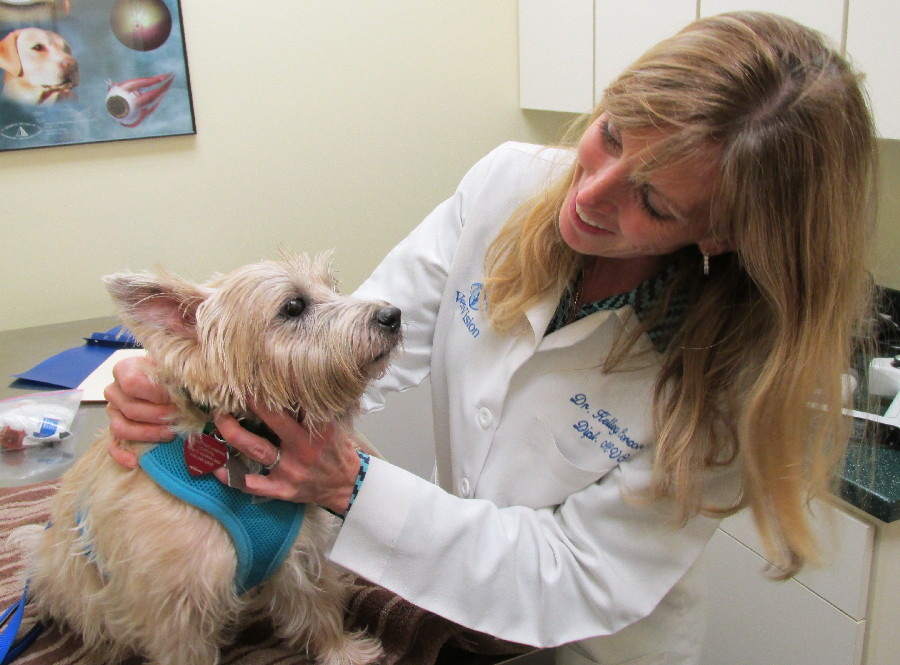 Otis is scheduled to take the 3-1/2 hour trip back on
24 November 24 for his surgery!
Jack & Jesse have begun fundraising for their foster brother.
Hopefully a few kind people will also be able to help.
We thank you for anything you can do to help this brave little guy!