On 30 June, Jan Wiles of OKLAHOMA AIREDALE RESCUE writes:

Frances [Martin] just called. She is returning from Skiatook, Oklahoma with seven eight-week-old puppies; five females, two males. They had their first vet-administered shots a couple of weeks ago; all appear healthy.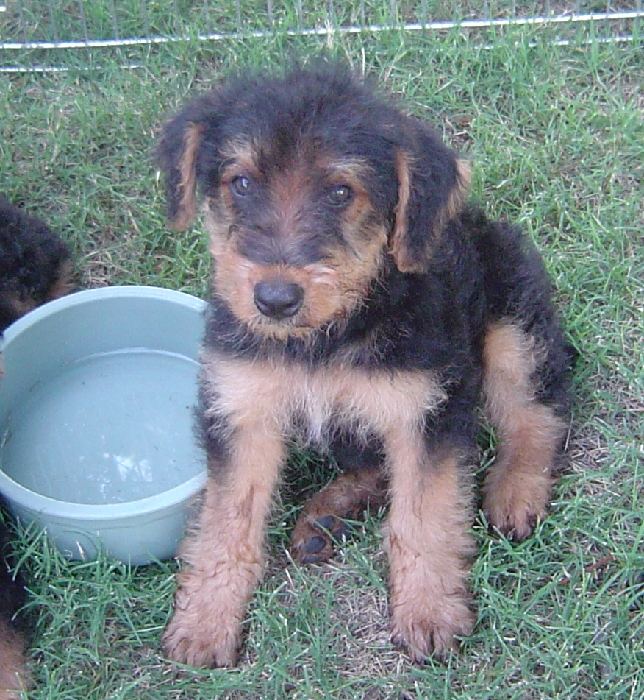 Frances writes to Lynn O'Shaughnessey of SOAR (STARTING OVER AIREDALE RESCUE):

Thanks so much for offering to take these puppies! They all seem perky & healthy. I will call the vet clinic tomorrow to see what they've already had. The breeder assured me that they had their first shots and were wormed a week ago. We'll see what the vet says.

I also have both the parents. We've had at least three dogs come through rescue that came out of this breeder. They all had very nice temperaments and are very nice-looking Airedales. In fact, Rosie, who now lives in Chicago, is one of those dogs. [Read Rosie's Rescue story HERE]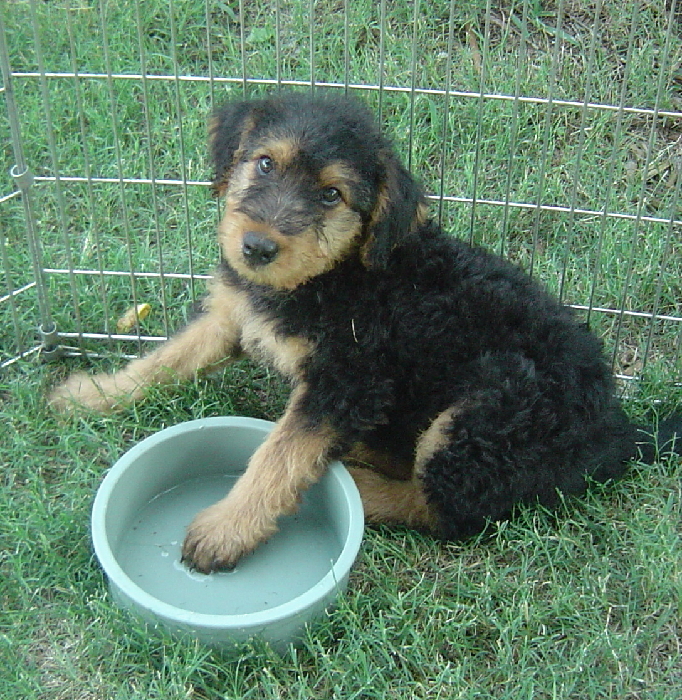 On 1 July, Jan writes to Frances:

It's late and I wanted to give you an update before I went to bed. These puppies despite their rough outdoor life are very balanced and self-assured. We handled them to remove the last of the ticks and they were calm and cooperative. They have a proper tail dock and dew claws have been removed, which is unusual for Oklahoma backyard breeders. I will take them to the vet tomorrow to be checked over if we see tapeworms and also to get some Frontline. They are asleep on my kitchen floor in a large crate.

Frances writes:

I actually slept pretty well last night! I was afraid Momma & Daddy Airedale would keep me up, but they were very good in their crates. Poor Daddy was afraid to come inside and Momma bumped her head on the glass storm door trying to get inside/outside. They are very unaware of inside behavior, but are sweet dogs. They go to the vet today for shots & bloodwork. Let's pray that they don't have tick disease or HW.

I have to plug my wonderful DeShane Kennels. I told them about the upcoming mob and they offered to wash and dip all the dogs. We set up an assembly line - one would go into a bath to soak, then rinse, then dry off, then dip, then dry off again! All nine dogs were done in about an hour and a half. All free of charge!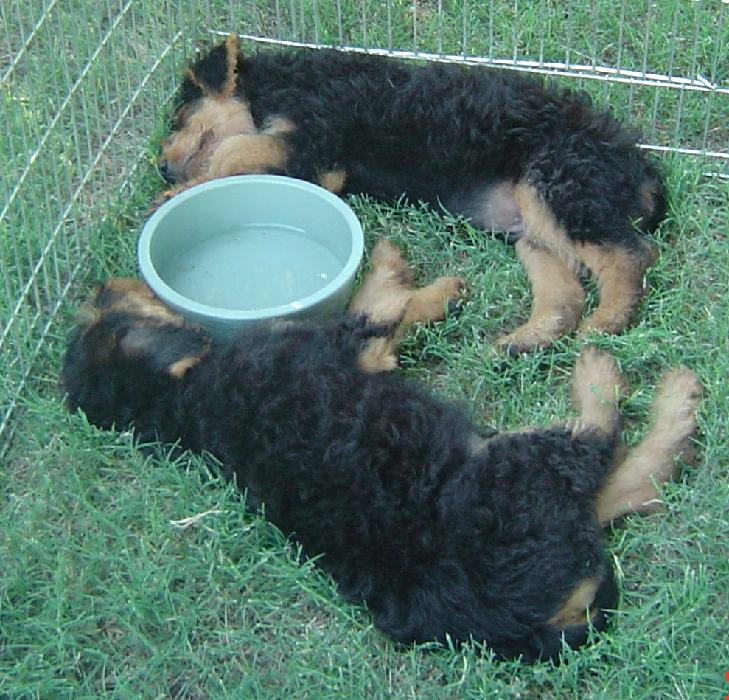 Jan writes:

I got up at 5:00; they didn't potty in the crate overnight and have been going strong. Again, I am amazed at their maturity and having no fears of sounds or sights.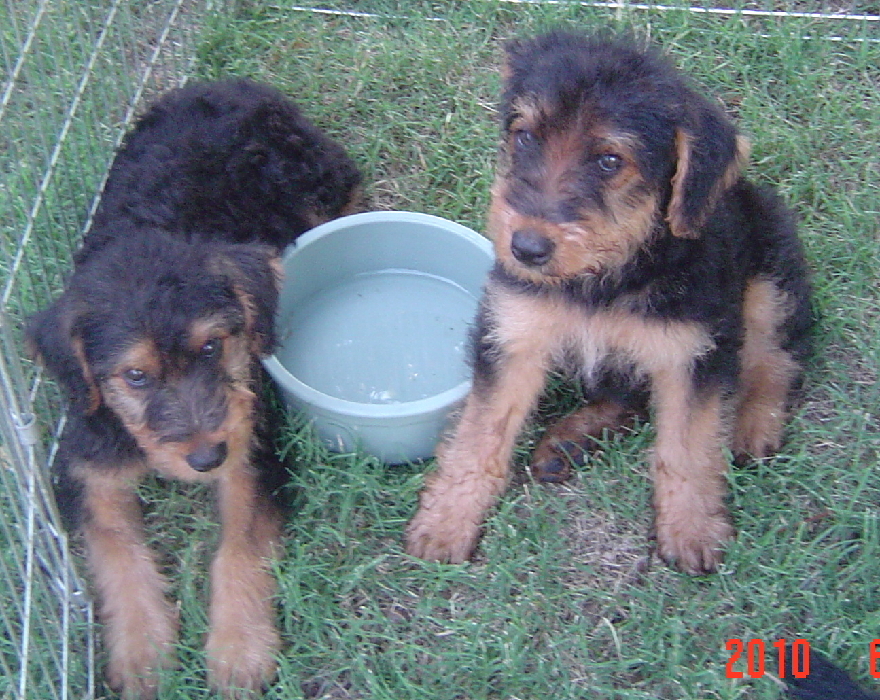 Frances writes:

We asked WIRE FOX TERRIER RESCUE MIDWEST for help with the transport, and two of their members came forward to help fill in the middle section of the transport; other Airedale rescue folks took the two ends of the transport.

We would like to thank Cheryl Collins of WIRE FOX TERRIER RESCUE MIDWEST for putting out the word, and Jim Roggeveen & Susan Bayles for helping with the transport, which will take place on Saturday & Sunday, 10 & 11 July.

---
---
Read the story of Maddie & Scout HERE