He has an ACL issue on the left rear,
but is otherwise a happy, healthy, very sweet guy.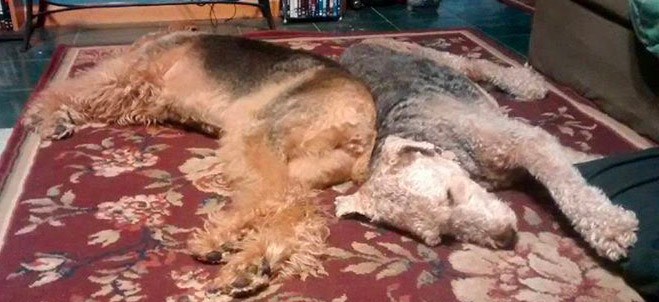 (CLICK ON THE PHOTO FOR A VIDEO)
(VIDEO IS LARGE AND WILL TAKE TIME TO UPLOAD)

7 JANUARY 2016:

Abbott went to the vet today to have his rear legs & hips looked at
to determine the root cause of his pain and lameness.
As was expected, it is due to the cruciate ligament injury on the left rear leg.
The vet is recommending surgery to repair the cruciate ligament.
Abbot's blood work today came back all good and
he is considered a good candidate for this surgery.

He is home and resting comfortably now and has eaten a small amount
with no ill digestive effects from the anesthesia,
although he is still a bit groggy.

TAKE A LOOK HERE
(VIDEO IS LARGE AND WILL TAKE TIME TO UPLOAD)