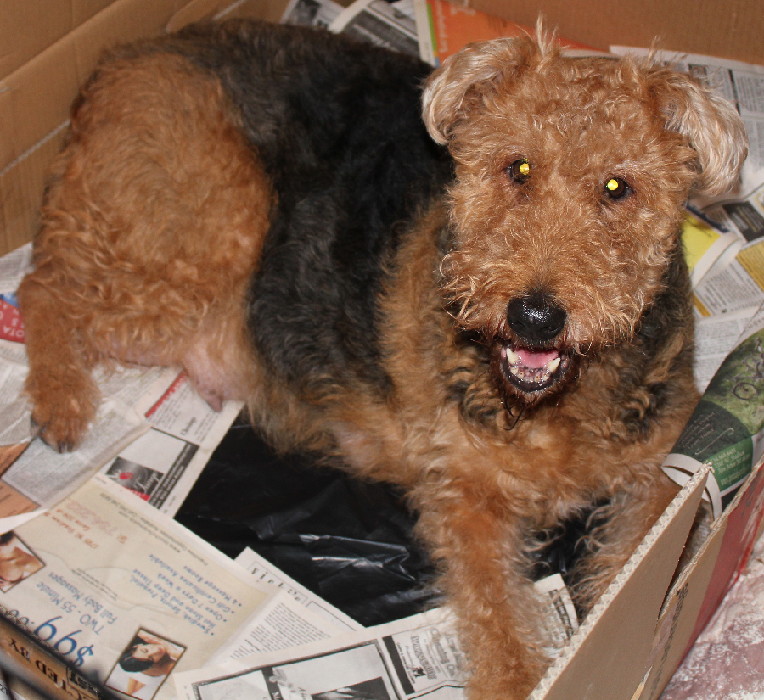 I'm gonna be a Mom . . . again

Lynn O'Shaughnessy of SOAR writes:

Charlotte is a 10-year old mom-to-be . . . any day now . . . any time now.
My vet said it would be in Charlotte's best interest to have her puppies.
She x-rayed her and Charlotte has three pups just waiting to be born.
I read some literature my vet gave me on how to handle the birth of the pups
(although the only experience I have is when I was 14 years old
and our Wire Fox Terrier had pups), built a rather crude whelping box,
recruited some help from one of our volunteers to get food &
nutritional supplements for her and am now just trying to keep her comfortable.
Luckily, Charlotte has had two litters previously and should be a good mom.
Wish us all luck!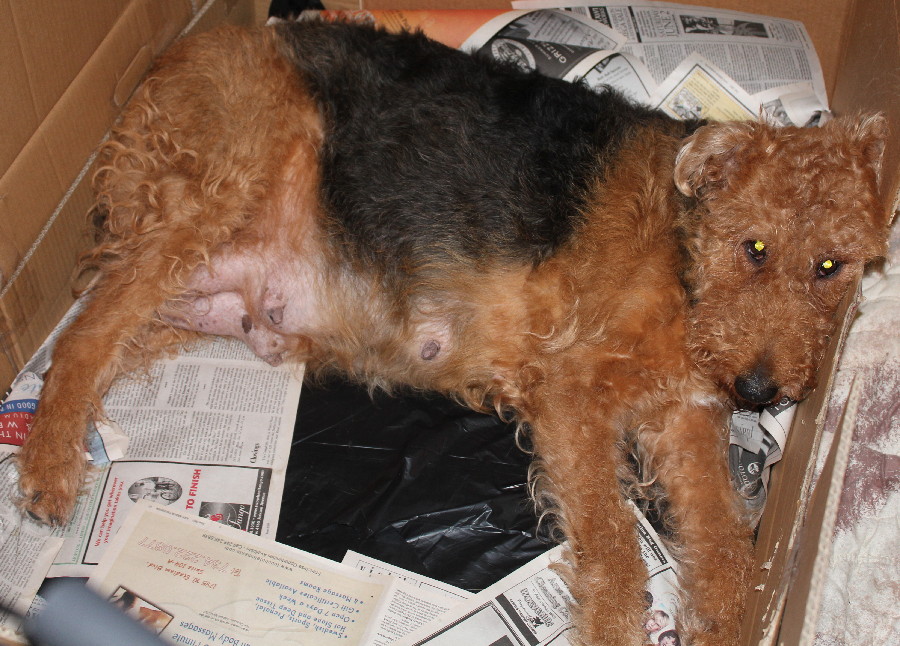 I'm ready . . . are you?

Charlotte is heartworm negative (thank doG),
but has a long road to travel before she can settle down
in her new home and enjoy her golden years.

If you think you might be the right home for Charlotte or a pup,
please contact Lynn HERE.