This morning, Paula Lackner of ATRA (AIREDALE TERRIER RESCUE AND ADOPTION)
called to tell me of an Airedale girl who was found in a park about 25 miles from me,
complete with crate & papers. Could I pick her up from the finder?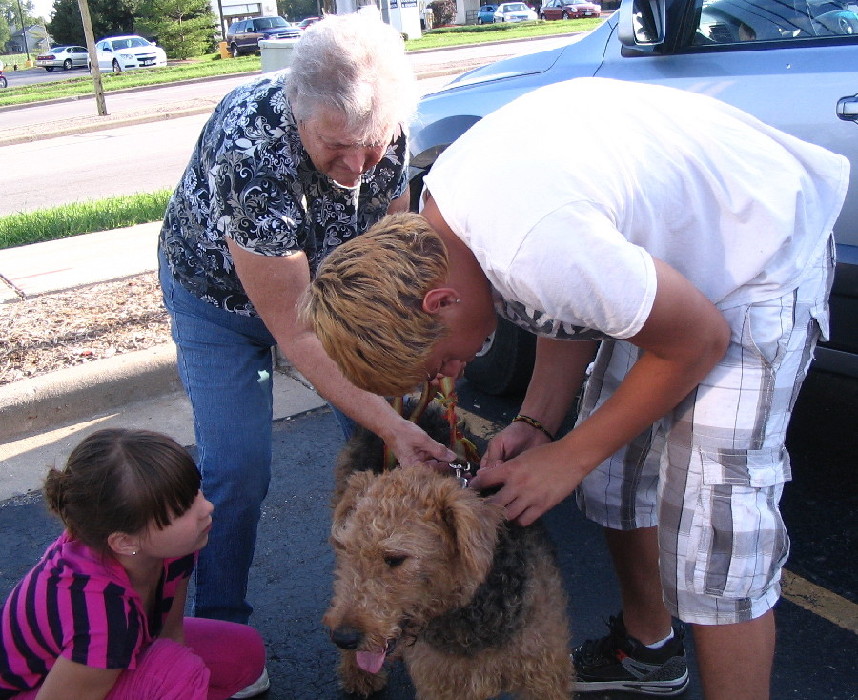 But of course I could!
So I called JoAnn, the finder, and made arrangements to meet her later in the day.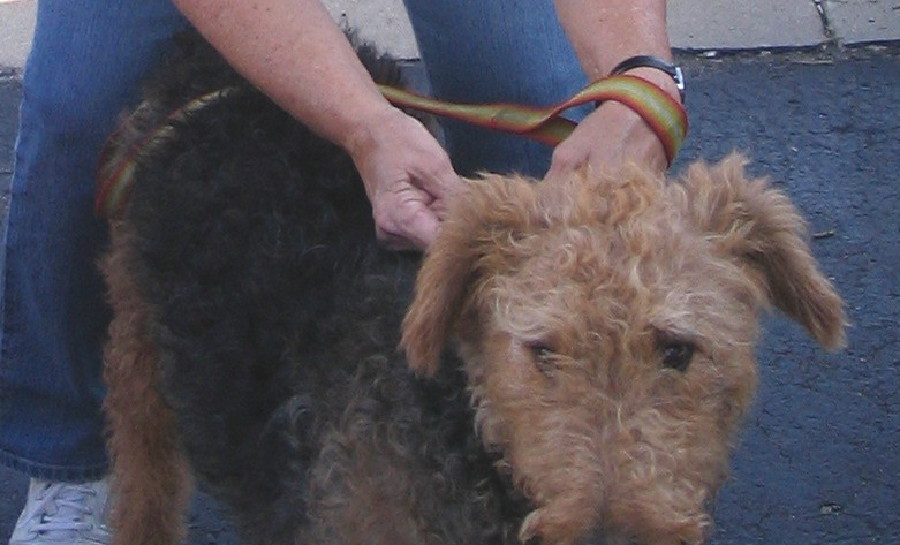 JoAnn had been walking in the park and found Curly tied to a tree
(with an old frayed lead) and her crate nearby,
her papers inside. Luckily, we are no longer experiencing
100-degree days, or she never would have survived!

Doing an online search, JoAnn found ATRA and called Paula.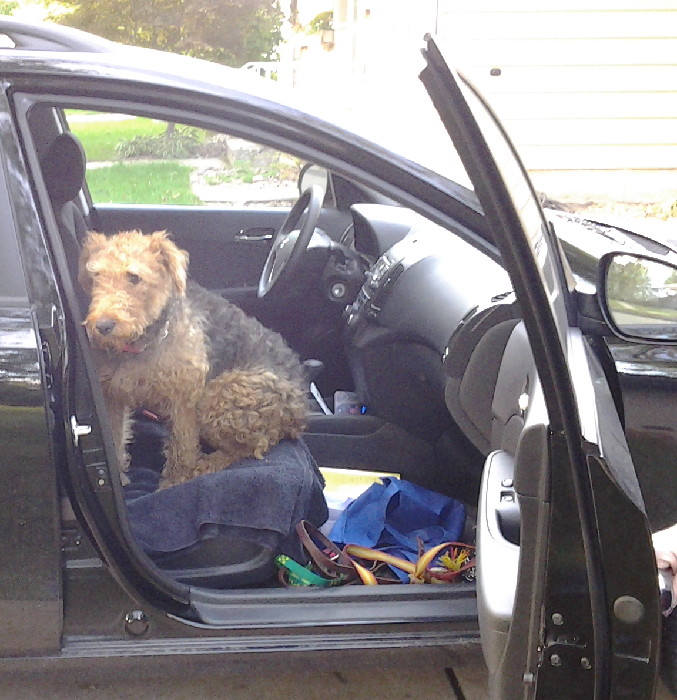 On my way home, I called Chuck Rusk to come over,
as Neal is out of town and I wanted someone to help with the
introduction of Curly to The Skrenninger Six-Pack, in case things got nasty.

She fell asleep on the way home.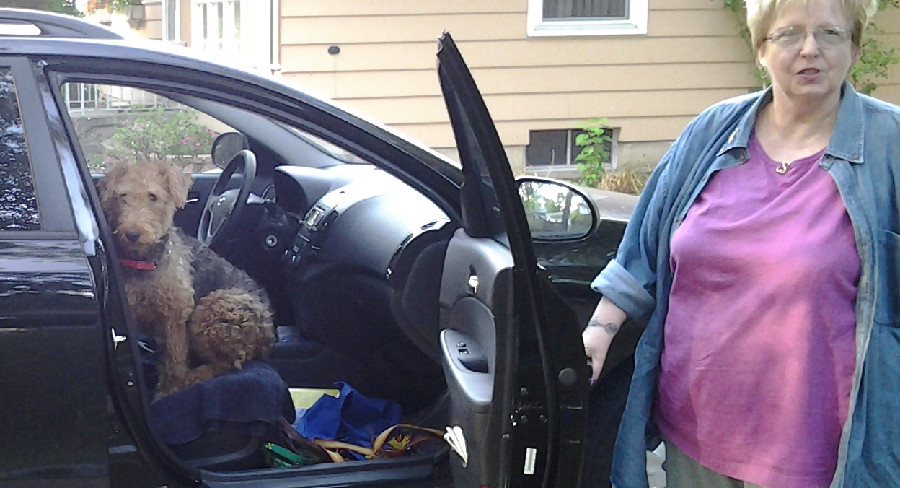 Luckily, as my camera had run out of batteries,
Chuck brought along his tablet and took pictures of Curly
coming 'home' and acclimating to the yard.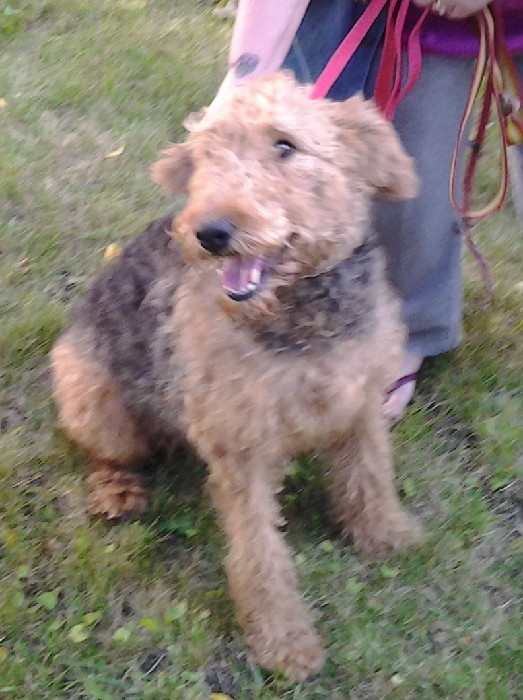 The introductions were anticlimactic . . .
Curly immediately integrated within the pack and not one dog said "BOO".
She is, however, intimidated by Daisy2Legs, who is the leader of this pack.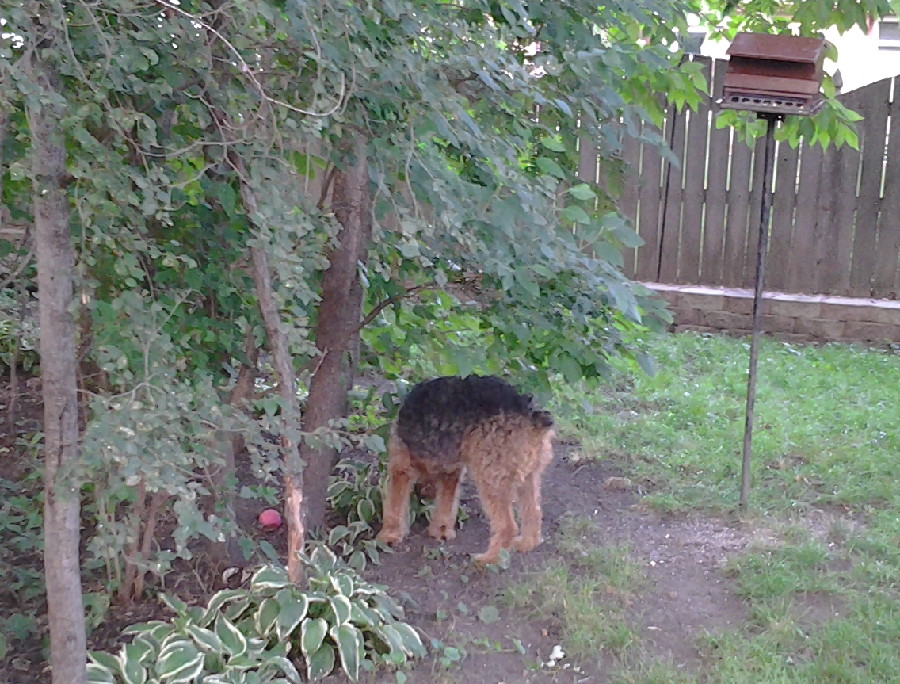 I'm no longer used to a dog who can reach the tabletop!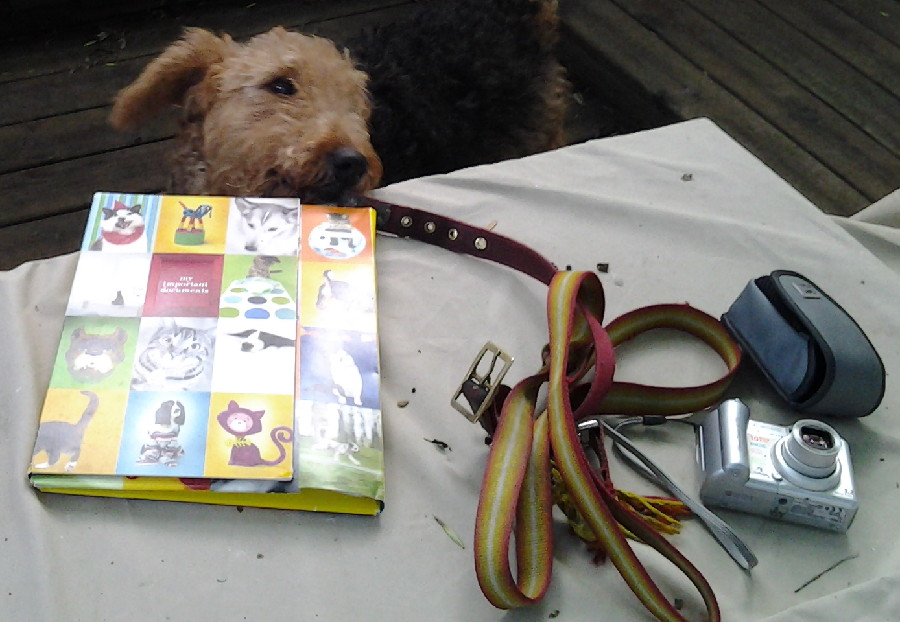 There is her filthy frayed leash, her too-tight collar
and the few medical records she has accumulated in her five years.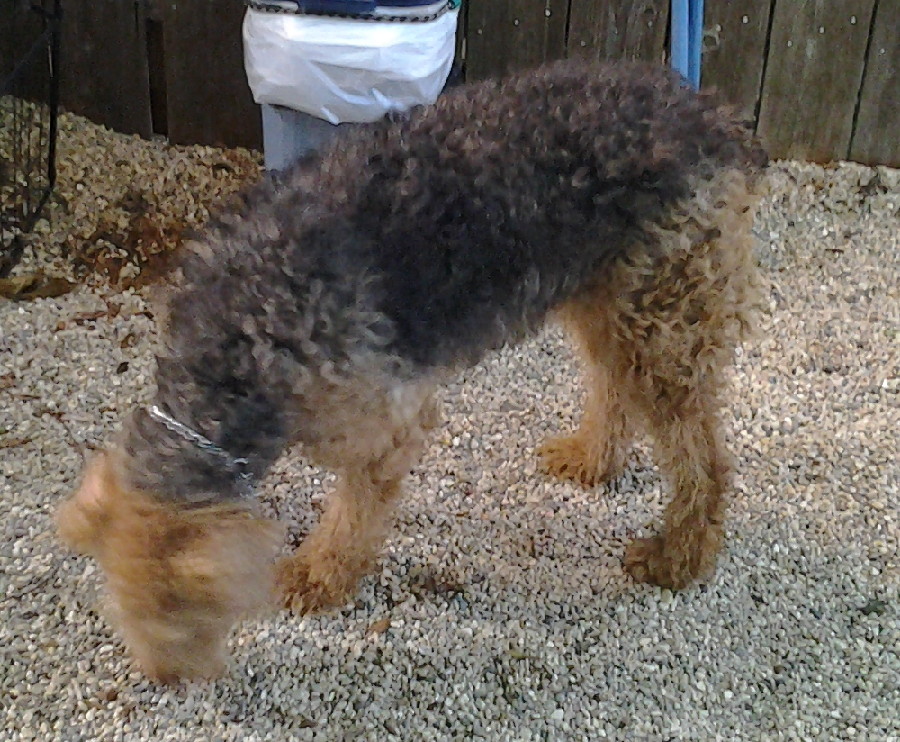 Sniffin' the potty pen.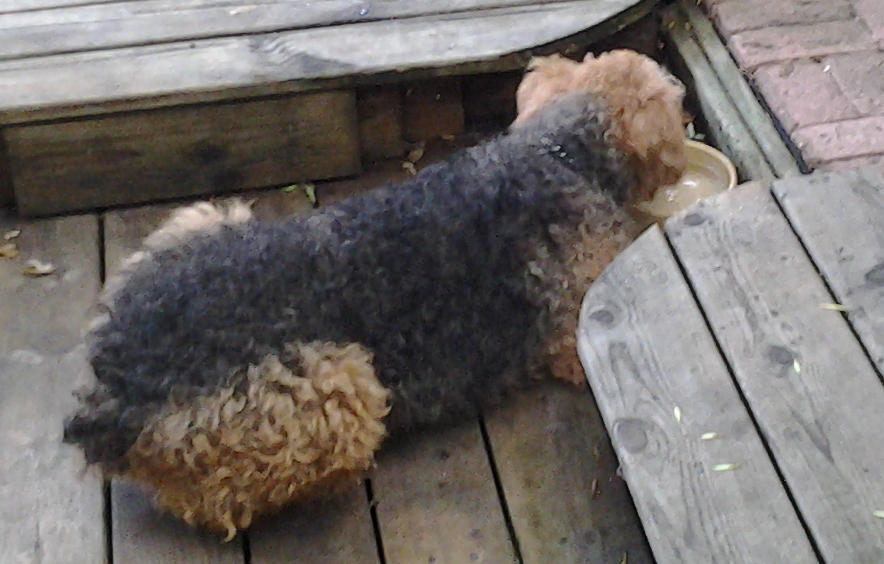 Lying down to drink water.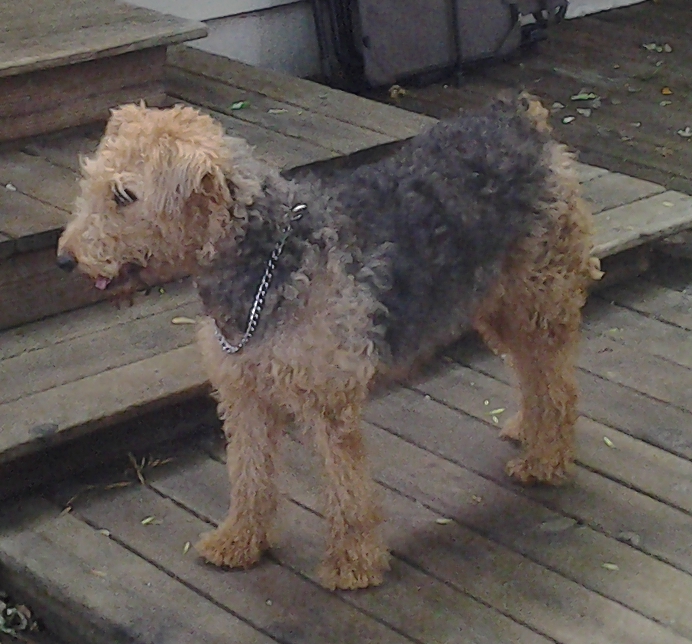 In profile.





Camera reloaded with batteries, I took photos inside.
She moved right in as though she'd lived here before.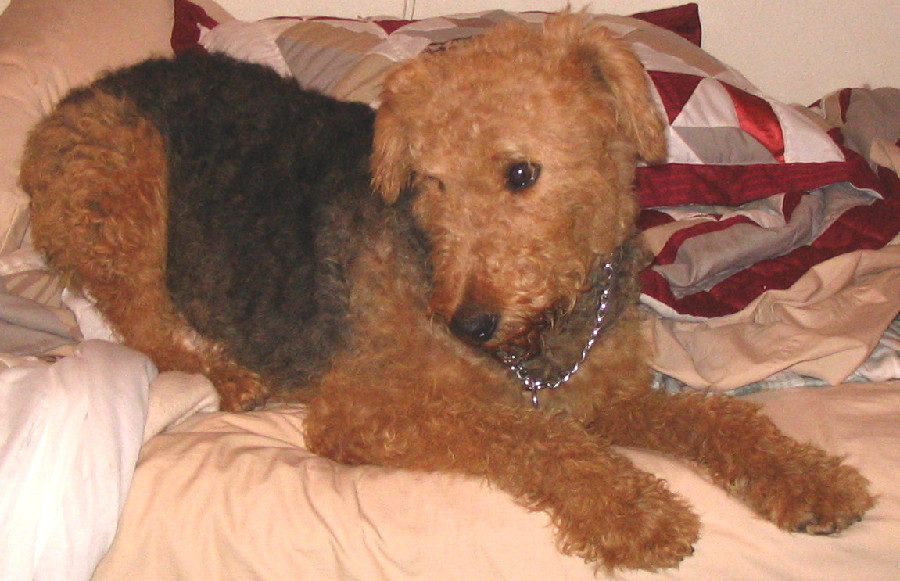 All the dog beds in this house are too small for her, of course;
however, MY bed was "juuuust right"!


You don't mind, do you?





Turns out she LOOOOOVES tummy rubs . . .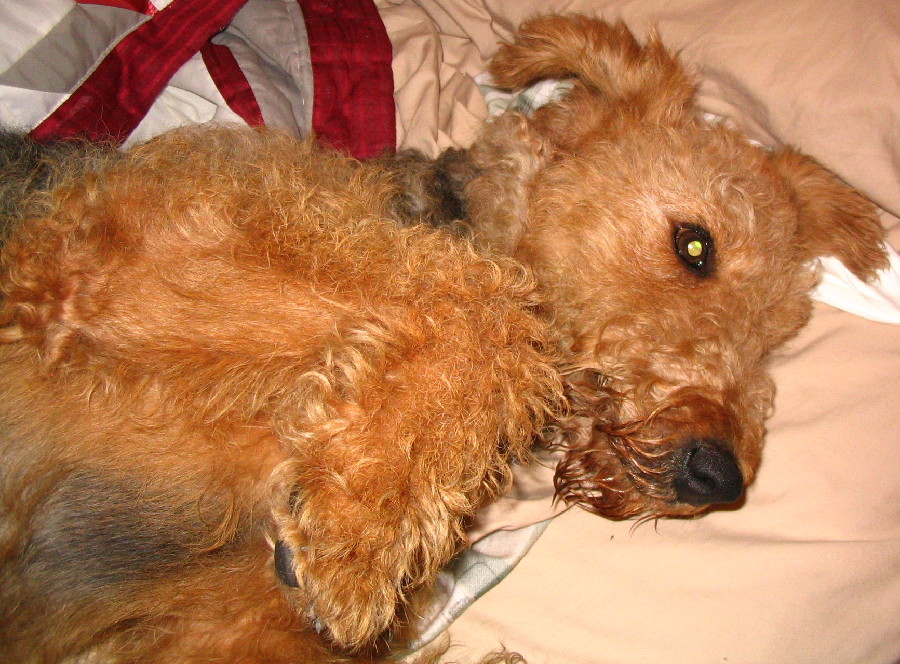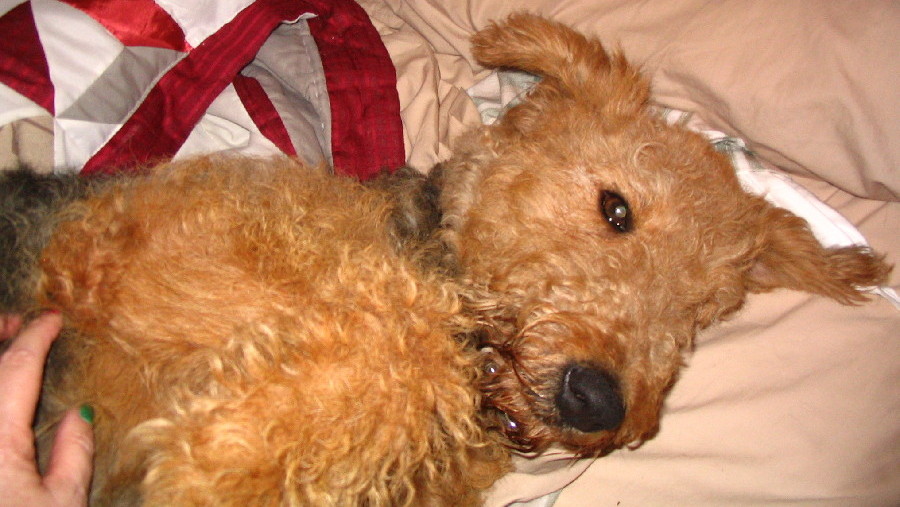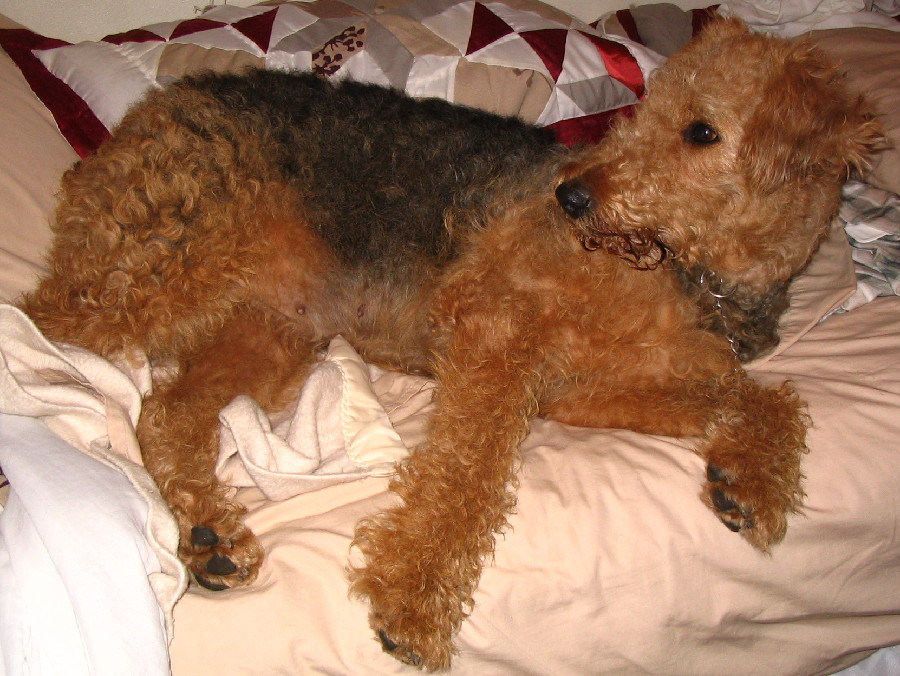 Mind if I take a nap now?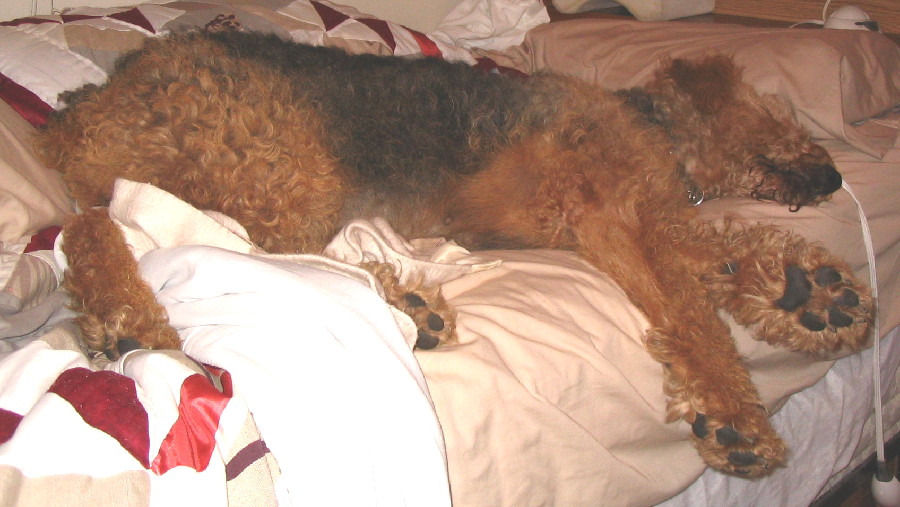 The sleep of the innocent. Complete with BIG DOG SIGHS.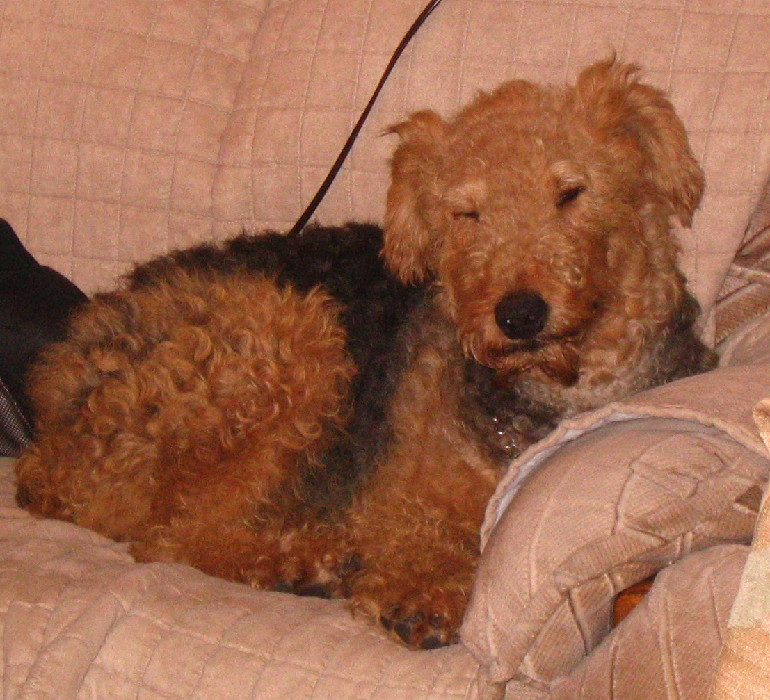 She likes the couch, too.





Far as I can tell, she is housebroken, knows several commands
(and actually OBEYS them), is very calm & loving.
She deserves a home where she will be INDOORS with her people.


A neighbor told JoAnn that Curly may have belonged to a family
that moved to Texas some time in the past week,
and that she'd spent all her time outdoors, in all weathers.
From her papers, I see that she was a PETLAND puppy mill dog,
and then somehow Kenosha's SafeHarbor Humane Society was involved.
Lots of moving around for a five-year-old!