Lisa continues:

Now for today's really big news. This morning we had our first water therapy session with Susie Finley, the owner & operator of Back On Track Canine Rehabilitation. Susie checked Goldie over very thoroughly and based on her significant experience with all the dogs she's seen, it's her professional opinion that Goldie's paralysis was due to a stroke.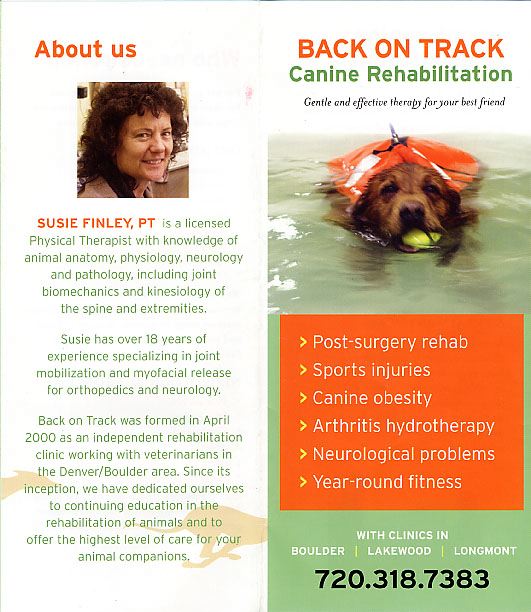 Finally it was time for Goldie to get wet. If I hadn't seen this with my own eyes, I wouldn't have believed it. Immediately upon being lowered into the water, Goldie started kicking with BOTH REAR LEGS! In the three weeks we've been fostering her I've just seen a minimum of movement coming from her back left leg and there she was, dog paddling, both rear legs working exactly like they were supposed to. I still can't believe it. It was truly magical.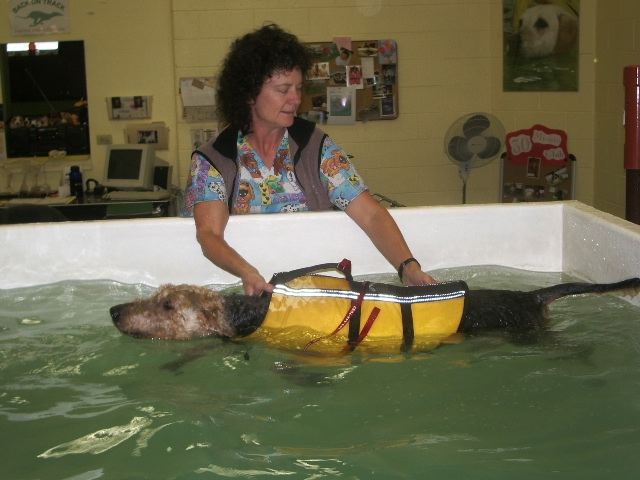 Susie was very happy & optimistic with Goldie's first session. I wish you all could have seen it. My head is still spinning. It was just fantastic to see those back legs kicking. Nice big "strokes". So, Goldie & I have made appointments to go in twice a week for now. Susie is giving ATRA a nice discount and we thank her very much. We're very lucky to have Back On Track & Susie Finley right here in Boulder and so convenient.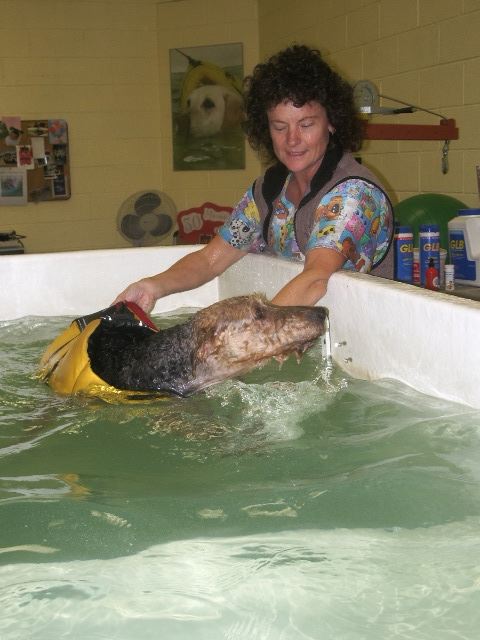 What did Goldie think of this new water experience? Well, Goldie was definitely not totally convinced that going into the water was such a good idea. I can't say she was thrilled, and at times she was a little wide-eyed, but overall she did great. She was, however, ready to get out of the water at the end of the session.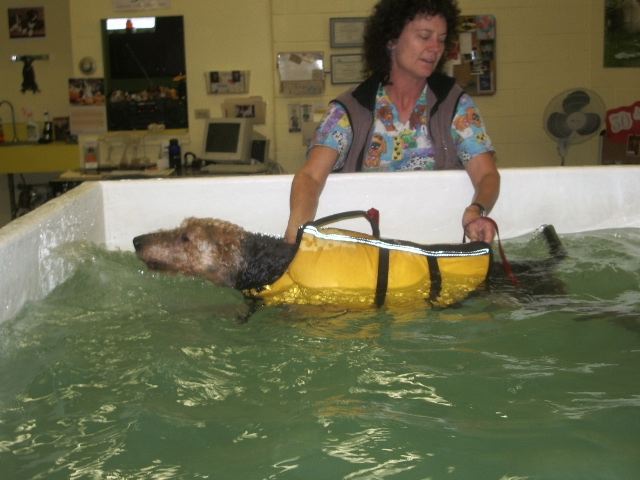 CONTINUE WITH THE SAGA OF
GOLDIE OF THE GOLDEN MOUNTAINS HERE