Lisa reports: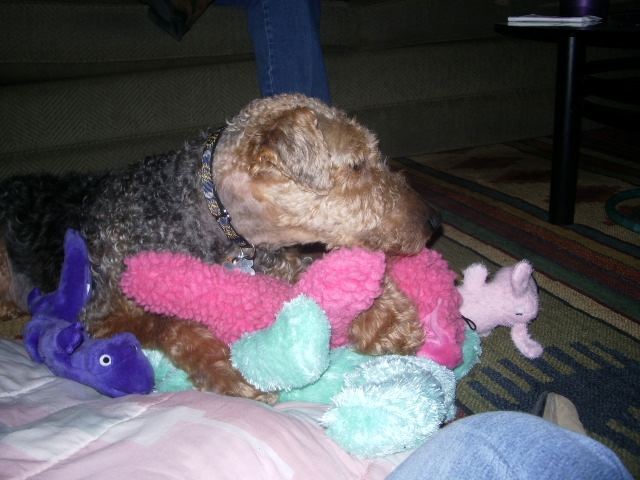 Yesterday we had our second water therapy session.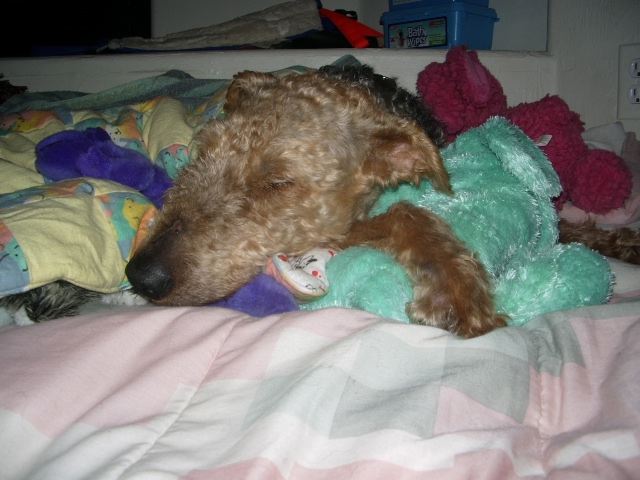 Goldie was kicking full blast for two, four-minute sessions. Susie had me feel Goldie's leg muscles while Goldie was kicking in the water, and she's really getting some strength in both legs.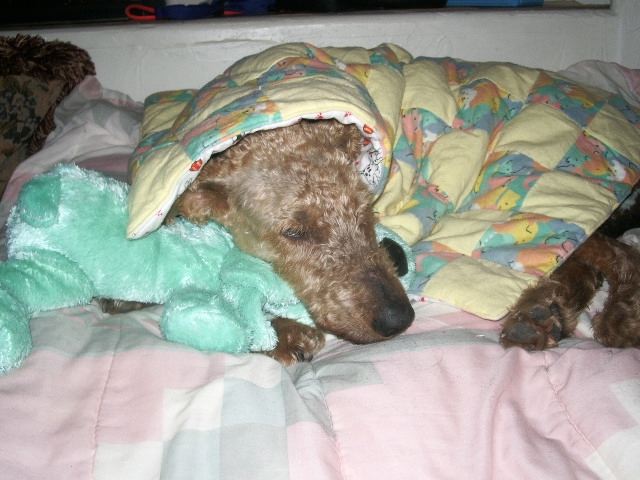 The only thing that's really not responding at all at this point is back left foot. I know she has feeling there, as she'll jerk her leg away when I squeeze between her toes.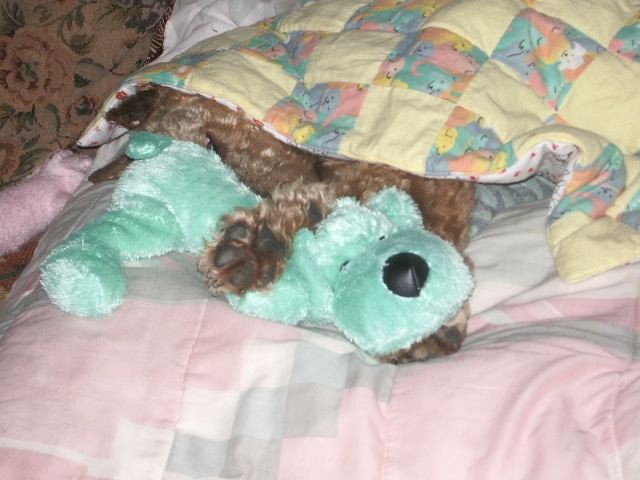 Goldie would give me a little nip if she knew I was telling you this - both times Goldie has left a little "present" in the water. Of course, Susie is well-prepared for these types of "gifts".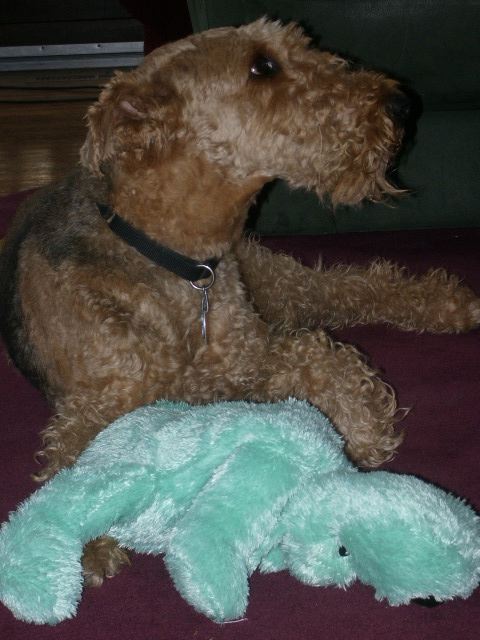 As you can see, the yellow quilt & the toys continue to be a hit.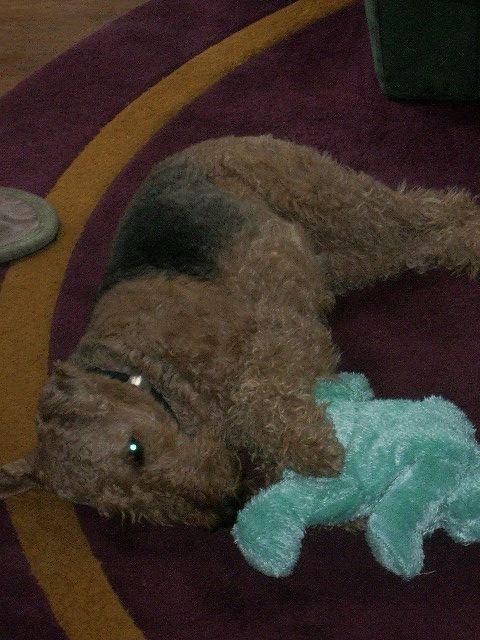 Although I put the quilt on top of Goldie, I did not "stage" the toys around her. She gathers them around her, then props herself on top of them. You can see she feels very cozy like this.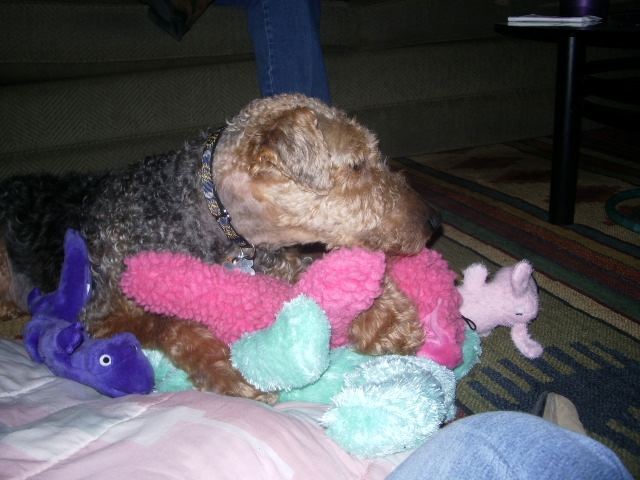 The big turquoise toy is a huge hit. Goldie loves to lie on it; Gracie loves to grab it and run into the other room with it. I mentioned that Gracie was a hoarder, I think Goldie is too! Goldie is starting to guard her toys as best she can to keep Gracie from snatching them. It's pretty comical.

CONTINUE WITH THE SAGA OF
GOLDIE OF THE GOLDEN MOUNTAINS HERE