Sally reports:

My son Rick, Mary Gade & I had the pleasure of traveling from Woodland Park to Boulder on Wednesday afternoon to visit Lisa & RJ in their lovely home and meet our Airedale hero, Goldie. Airedale Gracie excitedly greeted us at the door in true Airedale spirit - come in, come in, let's play!!!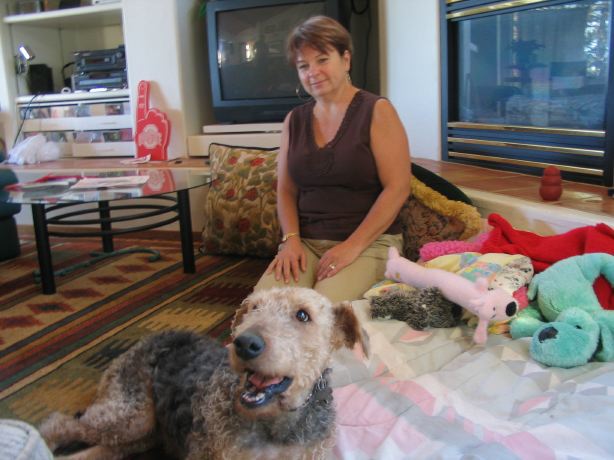 Lisa, RJ & Gracie then led us in to meet Goldie, who was reclining on her big, soft, comfy bed in the family room. All that Lisa has told us about Goldie being a sweet & loving dog is so true! Goldie is just a sweetheart who wants to cuddle up and get all the loving she can.

Goldie had just returned from her weekly acupuncture appointment. As expected, she was very relaxed and a bit tired from the session, but when Lisa asked Goldie if she wanted to go outside, Goldie was ready to go.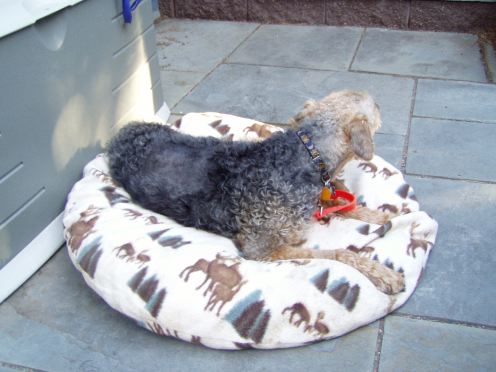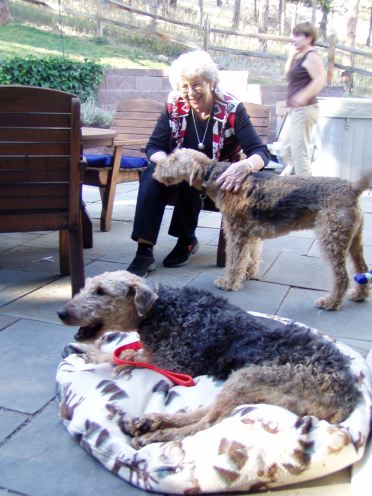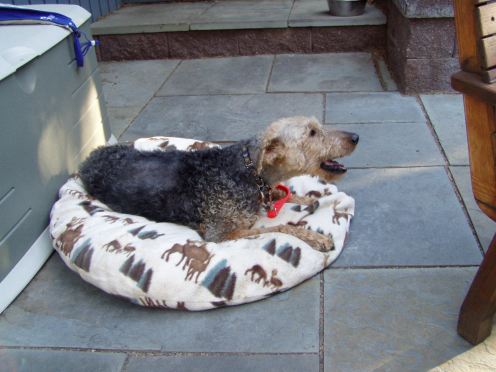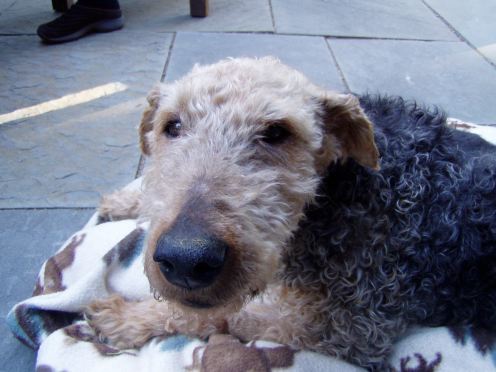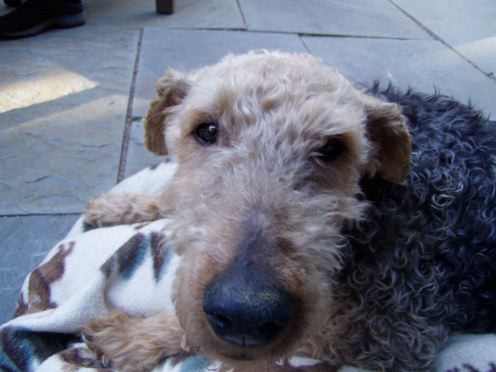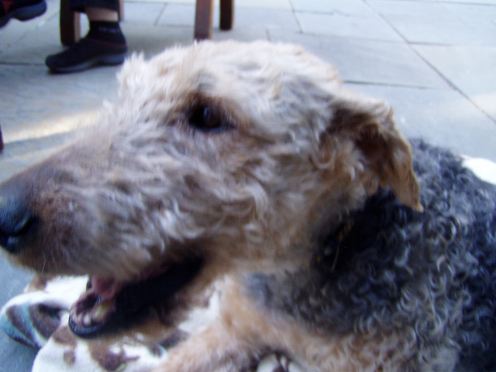 CONTINUE WITH THE SAGA OF
GOLDIE OF THE GOLDEN MOUNTAINS HERE