Lisa reports in:

This morning, Goldie has really been a pistol. She's been exceptionally active and it's clear she really feels good. Before we went to water therapy, Goldie almost stood up by herself. For several weeks she's been able to lift her rear end, but she's doing this on her knees. This morning, after she took herself outside, following Gracie, she actually tried to stand up using her feet as they were correctly positioned under her. Her feet were flat on the ground - her toes were not curled under. She actually stood up about half way. She did this completely on her own with absolutely no help from me. She has never done anything like this before.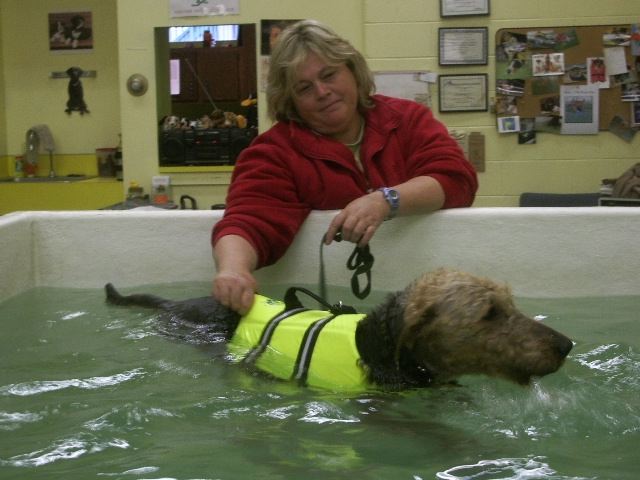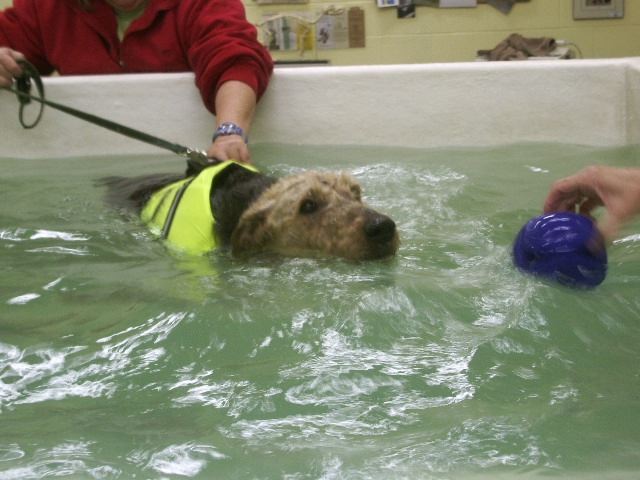 In water therapy, she's spending more and more time swimming. Today she did two six-minute sprints. She kicked full blast the whole time and wasn't even breathing hard when she was finished. Although I wouldn't say she loves this water therapy, she seems to take it in stride (no pun intended) and is pretty relaxed while swimming.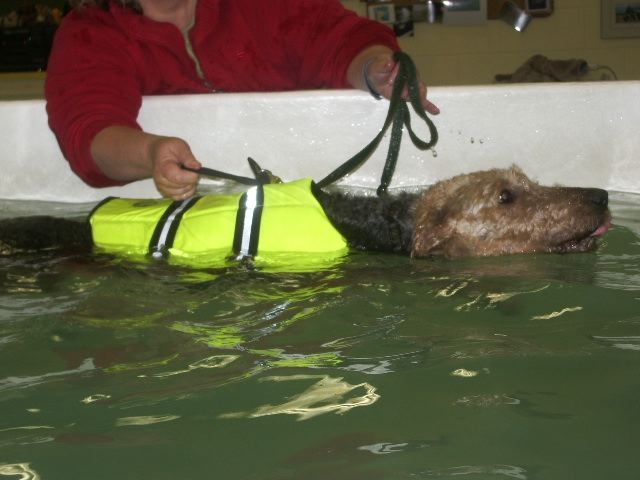 This afternoon she was really in a good mood and very playful. She was being quite the cutie-girl grabbing her toys and playing with them.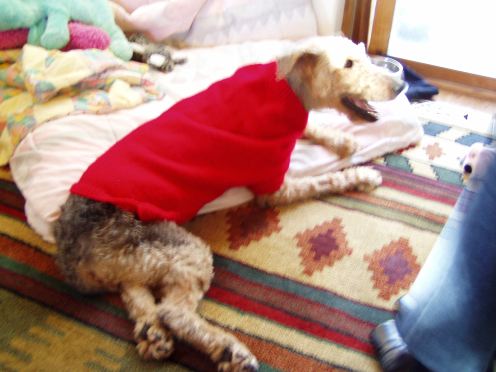 Since today is so much cooler than yesterday Goldie wore her new red sweater, donated by Jeanne Esmond, to go outside. She really seems to like this and it looks very chic on her.

CONTINUE WITH THE SAGA OF
GOLDIE OF THE GOLDEN MOUNTAINS HERE