Sally writes: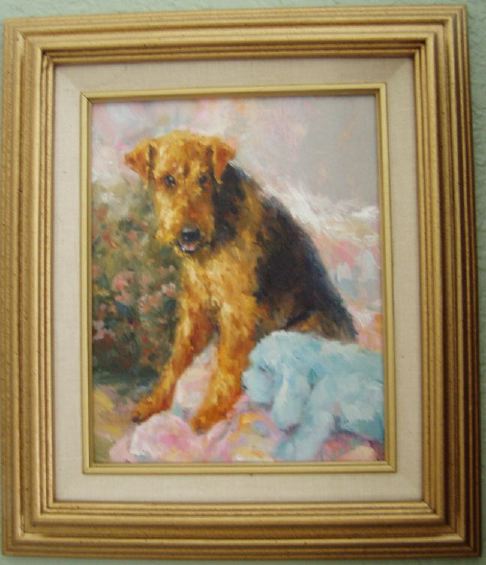 We are so pleased to announce that Canine Artist Mary Beacon has created & donated a fantastic original oil portrait of Goldie. This painting will be sold on eBay in the near future, but we are giving you a preview here. All proceeds from this painting will benefit Goldie's Fundraiser. What a treasure the winning bidder will have!

(GO RIGHT TO THE AUCTION HERE)

Yesterday I received the following report on Goldiešs progress from her foster mom, Priscilla:

Goldie is doing well. She's making continuing progress with her back legs as a result of the therapy.

The following are her achievements for this past week:

1)  Pushing back much more forcefully with her back legs in the water. More so with her right leg, but today she was doing it some with her left leg.

2)  She's swimming 18 laps.

3)  She is continually moving her upper legs when I have her up in the sling. She still drags her feet, but her upper legs are moving.

4)  She is squatting when she pees. 5)  She has begun licking her lower back legs a lot. Tammy says this is great because it means Goldie is beginning to have feelings in them.

After her laps today, Tammy got in the enclosed treadmill with her and filled it with water up to Goldie's chest. She didn't turn the treadmill on, but held Goldie up by the sling and Goldie stood firmly on her back legs & feet and balanced herself for short periods of time in the water. I will bring the camera next week to capture some of these accomplishments.

Goldie is progressing in her therapy and I'm so encouraged! As therapist Tammy had told us, the recovery of her legs comes from the hips down, so the advances she is making are so promising. Keep her in your prayers.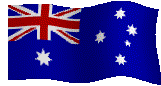 SUE FORRESTER:
I am so so thrilled that darling Goldie is making such wonderful progress; I can't wait to hear that both those hind legs are fully operational soon. I am certain they will be. Nothing can withstand Airezen!!

CONTINUE WITH THE SAGA OF
GOLDIE OF THE GOLDEN MOUNTAINS HERE