Priscilla writes:

It was a big day for Goldie today . . . she had her skin staples removed! That means she is one day closer to resuming her therapy sessions with her physical therapist, Tammy. Dr. Stubbs is going to let me know later today when he feels it is safe for her to begin the hydro-therapy and to use her cart again.

Since I've had to keep Goldie quiet following her surgery, I thought she might enjoy taking a ride with me to do some errands after her appointment at Alameda East today. After I'd made my last stop, I went through the McDonald's Drive-Thru and treated her to a plain burger. She loved it! We had a great time and I think the change of scenery was good for her.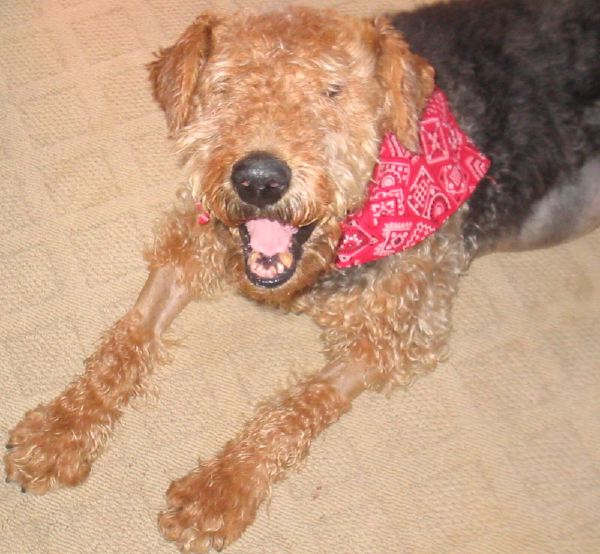 Here is Goldie soon after we arrived home from our travels . . . she looks happy, doesn't she . . . probably the result of no longer having the skin staples, and having a nice ride and a good old hamburger.

CONTINUE WITH THE SAGA OF
GOLDIE OF THE GOLDEN MOUNTAINS HERE