Priscilla reports:

Goldie had a good week at water therapy. She is now swimming 35 laps in five lap sets. Her physical therapist, Tammi, lets her rest in between sets for a couple of minutes. Goldie is now standing on the ledge unassisted in the pool while she rests. This progress is so encouraging! In the beginning of her therapy, Tammi had to literally hold her on the pool steps to let her rest.

Goldie has also begun wagging her tail when she wants to wag it! She has wagged her tail sporadically since she came to us about January 1, 2007, but the fact that she can now transmit the message to her tail to wag it indicates that more nerves are "waking up". She now wags her tail when I talk to her or she sees me. It is a wonderful thing!

Both physical therapists, Carrie & Tammi, told me this week Goldie's progress is slow but steady. Although it may seem like a long time we've had her in therapy at Alameda East, it actually hasn't been that long. We took her for the first time in mid-January. She then lost three weeks because of her surgery and it's now mid-April . . . so that's approximately 2-1/2 months. I think she's done remarkably well in that amount of time!

Goldie still has an issue with controlling her bladder, but we're working on that. We're trying to focus on lifting her without putting any pressure on her abdomen, since that is when we have the problem. We've begun using a Bottom's Up harness because it only uses her back legs to lift her and doesn't touch her abdomen. Hopefully this will give the bladder time to strengthen to where it will work the way it should.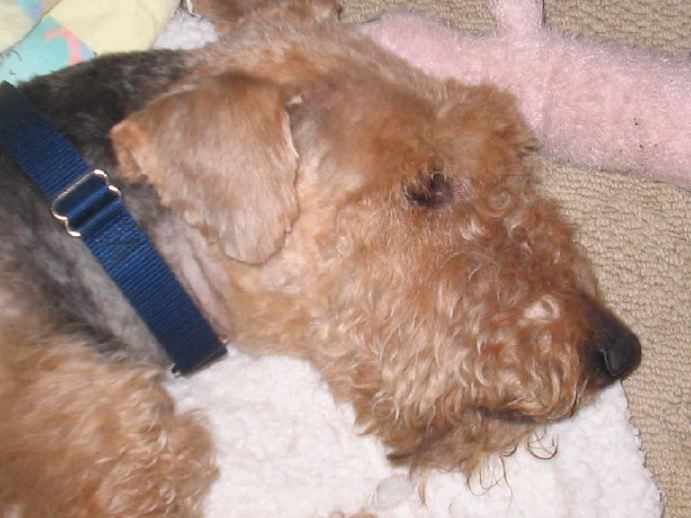 Goldie looks so happy & content!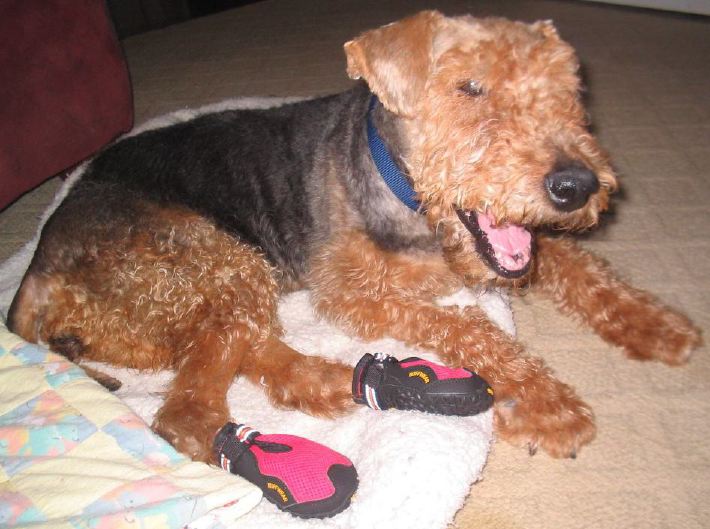 Goldie in her "sneaker" shoes!
Doesn't her new haire cut look great?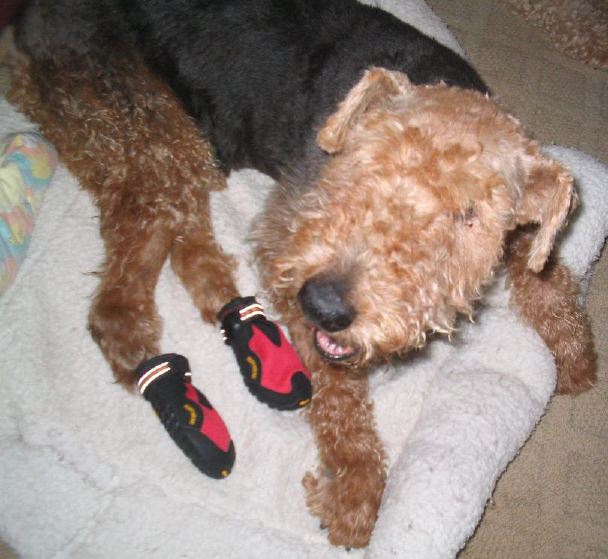 Hey Guys, don't I have the comfy life?
Thanks to you all & Priscilla!!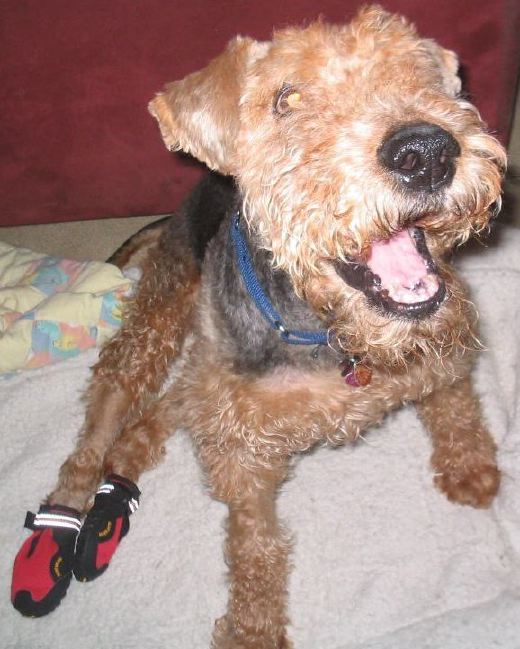 Hey, where are my Airedale pals? It's time to play!

Sally adds:

Priscilla is such an amazing foster mom; she has been handling this all alone for many weeks while her husband has been away on assignment. She is so dedicated to helping Goldie and it can be hard work, so we are extremely grateful to her.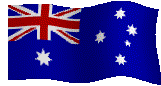 SUE FORRESTER:
Every time I read the updates on Goldie - always with tears blurring the words - I just want to hug that sweet courageous inspiring girl! She is simply amazing.
She is so proud of her new sneakers and her big big smile says it all. Thank you!
And we say thank you to Goldie for the inspiration she gives to us - and to Priscilla and ALL of Goldie's special Rescue Angels who, every step of the way, are making sure that Goldie WILL walk again.
Goldie is our Hero -
Sue & Ascha & Aerem & Chester & Enzo in Oz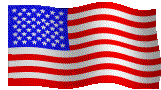 CAROL WALKER:
Goldie is such a miracle girl but none of this would have been possible without the love & caring of the humans that rescued her & are continuing to care for her. On such a terrible day as today, I look towards these unsung heroes to remind myself that there are human beings who are kind, gentle, sacrificing & caring. Thank you for sharing.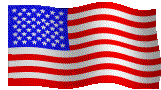 CANDY WILBUR-BREWER:
Bless her little heart!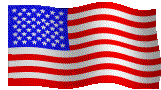 DOROTHY McCARTHY:
Just viewed the latest on Goldie. She looks TERRIFIC! What an amazing transformation. All that love, and hard work by volunteers has certainly made a difference in her life. It gives me "goosebumps" when I think of what she went through. It gives me such pride to contribute to her cause. I love the sneakers; I'm sure the traction she gets when wearing them gives her more confidence.
YOU GO, GOLDIE GIRL.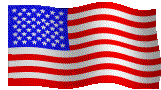 LISA ASHTON & KNUTE, SABINE & MAX:
Goldie, we are so proud of your Airedale spirit and your progress in regaining your strength. You GO GIRL!
Aire Angel Humans - you've done such a terrific job, thank you!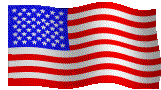 BOB & MAX:
What an inspiring story. I am an Airedale person from way back. My boy Maximus is just now seven months old and is truly a fine Airedale. I like to keep up on Goldie's progress as often as I can; please keep up the good work.

CONTINUE WITH THE SAGA OF
GOLDIE OF THE GOLDEN MOUNTAINS HERE