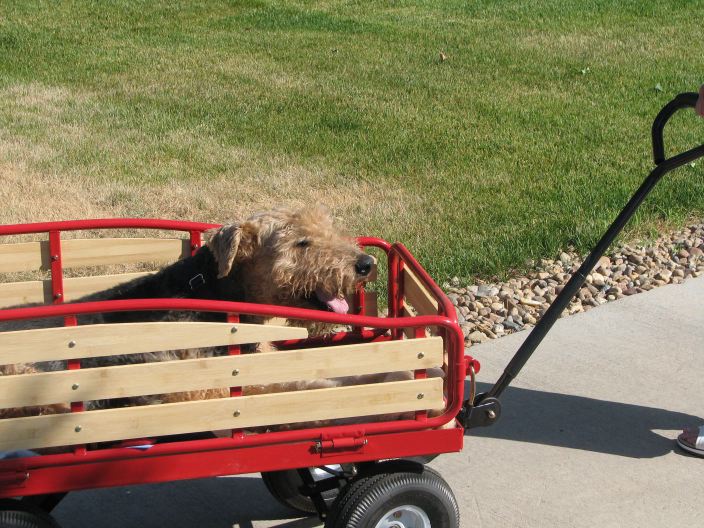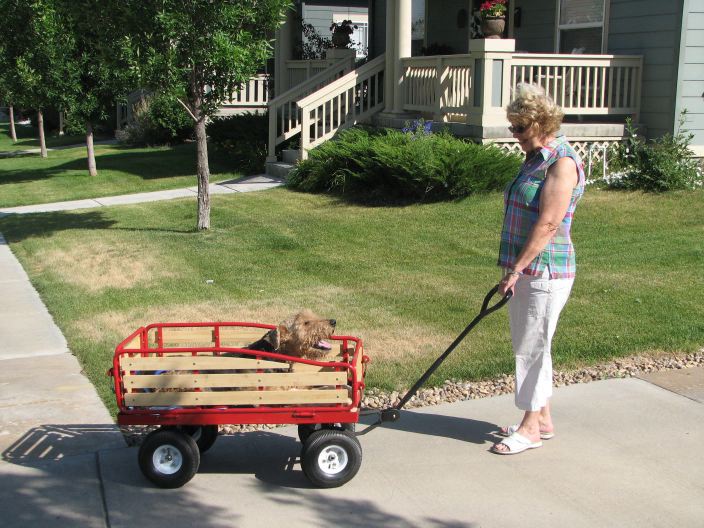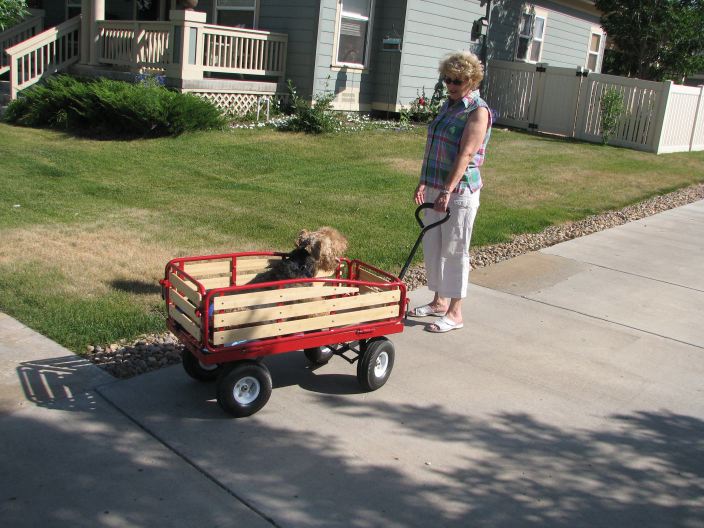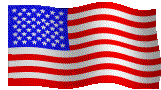 ELLEN McGEAGH:
Is that a happy doggie? Look at the difference between her first days with us and now. Wow!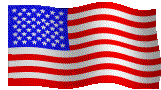 CAROL WALKER & TREVOR:
Goldie looks so happy & cute! I respect her "parents" so much. They restore my faith in human nature.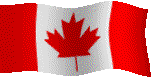 MAUREEN SCOTT:
Doesn't that remind you of Murphy in his buggy (and now Angie)? I think these dogs really enjoy getting out even when they can't go under their own steam . . . .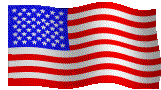 BOBMYFORMERRETIREDBOSS ANDERSON:
What a gorgeous looking day for an outing . . . .And what a carriage! That "wagon" is a first-rate limo! Goldie has truly come far.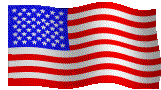 MARIE KORTA & ROSEMARY:
Thank you for the updates on Goldie! She reminds me of the Martina McBride song except the words should be. . . "there is nothing like a HAPPY DOG!"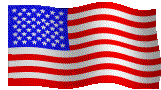 CAROL WALKER & TREVOR & SCHUBERT:
Thank you, thank you for sending an update about Goldie! I just love hearing about her. The fact that she can't walk again is really something that I expected. My inlaws had Dachshunds & several had to use a little skateboard to get around since they had become paralyzed from the waist down. They didn't seem to mind much & they were still loved just as much as ever.
Goldie has such a wonderful life now & is truly loved. I just find her a wonderful miracle all the same. Thank you, thank you!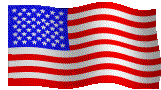 BOBMYFORMERRETIREDBOSS ANDERSON:
Since it is summertime, Goldie is supposed to be enjoying herself as much as possible - school's out! When the wagon was mentioned for the ride around the neighborhood, I envisioned a modified Conestoga or at least a Lil' Red Wagon . . . Glad Goldie is still living large.

CONTINUE WITH THE SAGA OF
GOLDIE OF THE GOLDEN MOUNTAINS HERE