On Thursday, 19 October, Lisa tells us: Bummer - Set Back

As you know, Goldie's dental surgery was scheduled for tomorrow morning.

I was so anxious, observing Goldie and knowing she's in pain, but hiding most of it.

Anyway, Dr. Kessel ordered additional bloodwork done to make sure Goldie was fit for anesthesia. They did bloodwork at VRCC, but apparently not that comprehensive - which is why Dr. Kessel wanted more info.

Well, Dr. Kessel just called and said two of the results showed significantly-elevated liver enzymes - too high for her to feel comfortable having Goldie sedated tomorrow.

SO, the blood results have been faxed to Dr. Craig Ansbaugh. I'll work with my regular office to figure out what this is and how to proceed. I'm getting appropriate pain meds from Craig so she can be more comfortable. As soon as I finish typing I'm going to call VRCC and ask if they can see anything from her MRI.

Bummer bummer bummer.

I knew tomorrow was going to be difficult for Goldie, but I also knew it was going to be a huge turning point. Huge bummer.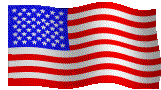 CONNIE VERSAGI:

Tomorrow may not be resulting in the treatment you had planned to make Goldie more comfortable; however, keep in mind that finding out there is a liver problem is significant and could be life-saving. So tomorrow will still hold treatment necessary to saving her, just not in the order you planned. Keep the faith, give her a hug from me.

CONTINUE WITH THE SAGA OF
GOLDIE OF THE GOLDEN MOUNTAINS HERE