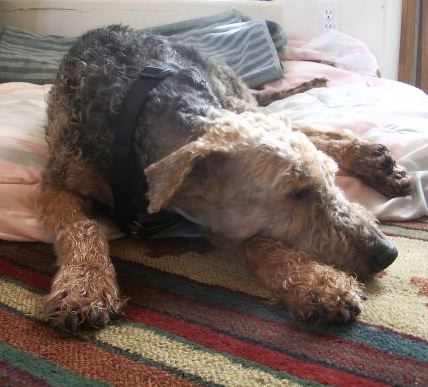 With no hesitation, I can say that Deb saved this dog's life. If it hadn't been for Deb and her compassion, we would not be reading about Goldie's story today. Let us all remember Deb and her actions should we ever be faced with a similar situation.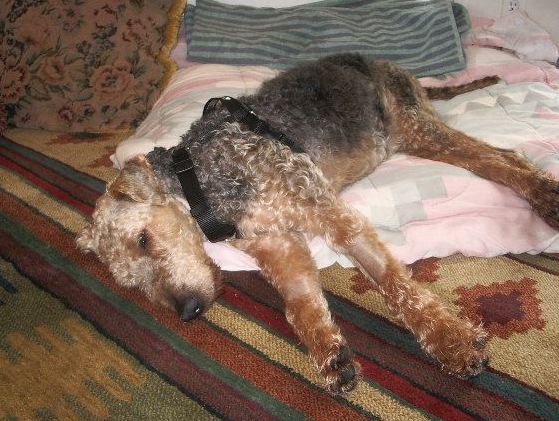 In a nutshell, Goldie continues to improve. With the benefit of pain meds, Goldie is acting more like an Airedale. Two days ago, when we left her for three hours, she found a big box of grooming supplies and proceeded to scatter them all over the room. She's more mobile now, always positioning herself where she can NOSEPOKE and get gentle scratches & massages.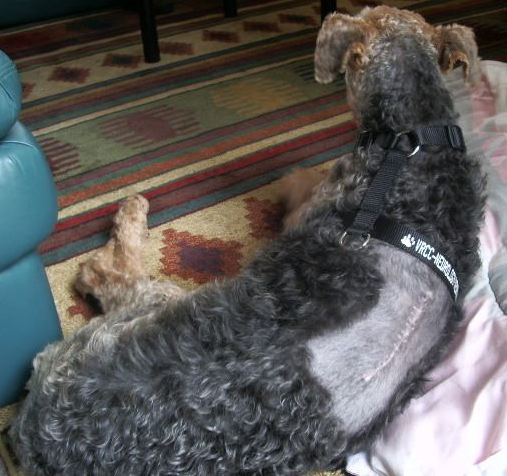 As you can see, she's had her stitches removed and the incision is healing nicely.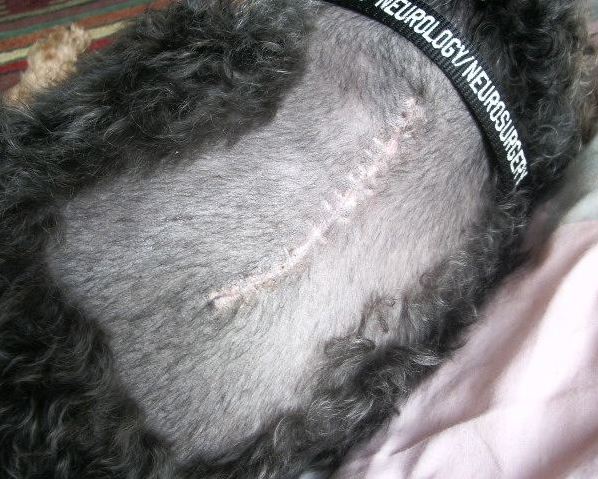 First thing Monday morning, she is scheduled for an ultrasound of her liver. If anything looks suspicious, a biopsy will be performed. At that time we will also be able to determine if she has been spayed.

The voluntary movement & strength in Goldie's leg continues to improve. Sometimes drastically; it's hard to describe exactly what she's doing sometimes, so I may try to take some short movies to put on the website.