THE NEXT MORNING . . .

Griff ate & drank, but still hadn't pee'd or pooped before we wished him goodnight (only dog folks understand the importance of discussing these functions), so I had no idea what would greet me the next morning . . . luckily, only his own odor; no pee or poop smell. So Neal carried him outside . . .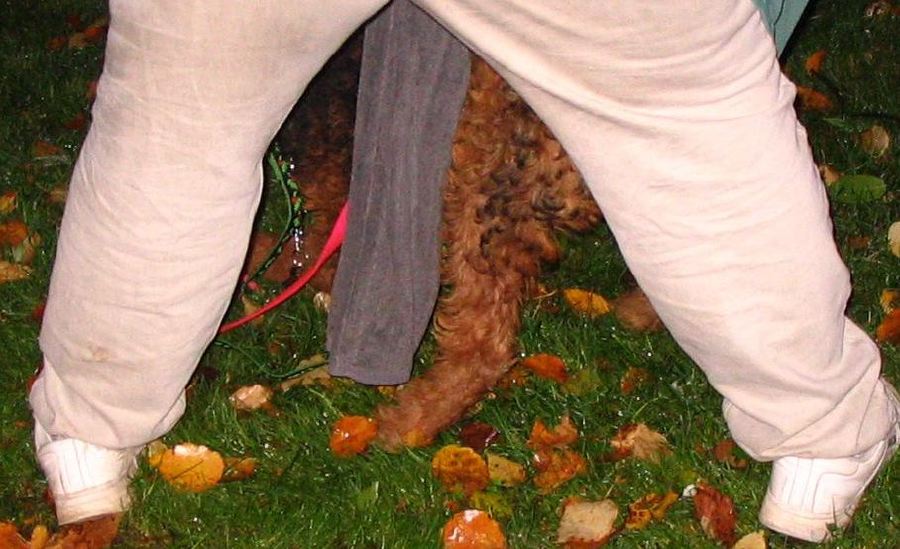 . . . where he (Griff, not Neal) proceeded to lie down . . .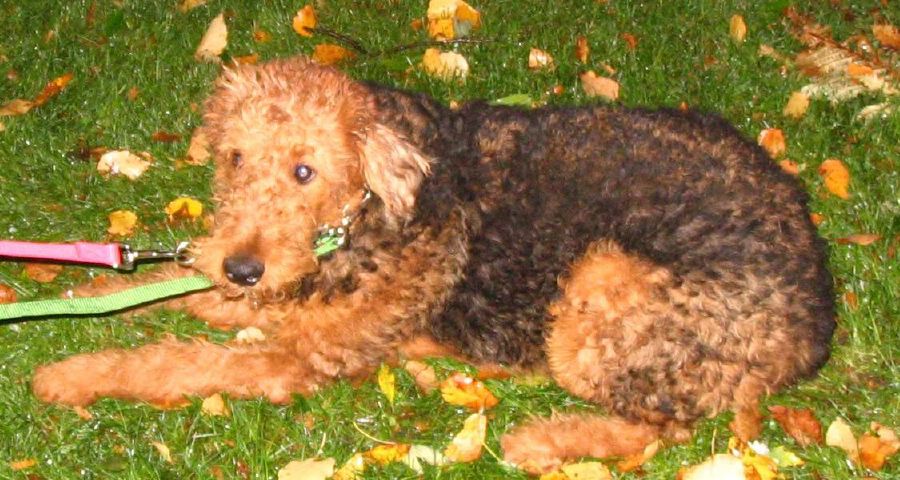 . . . as low as he could go and still be above ground.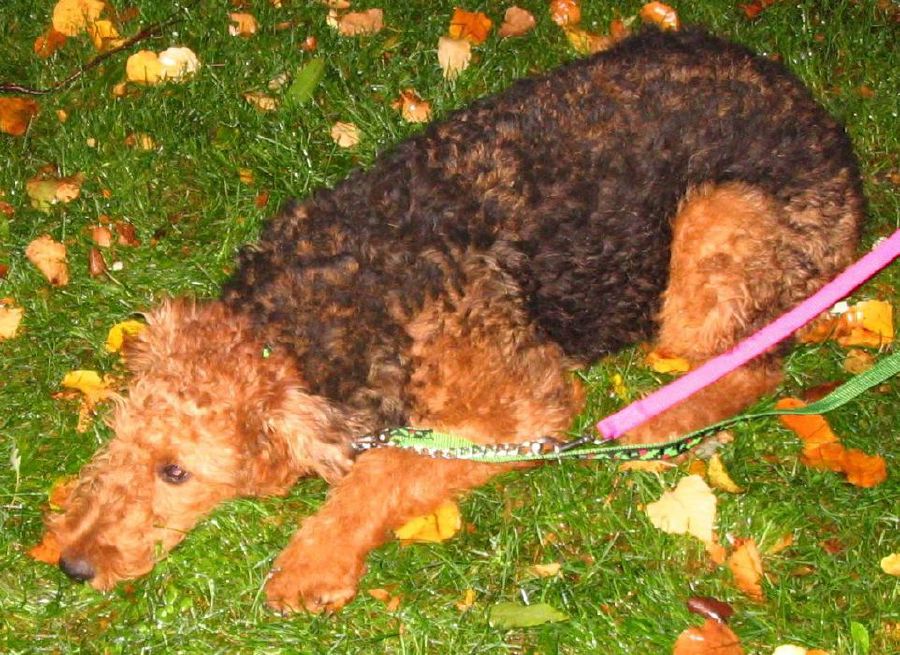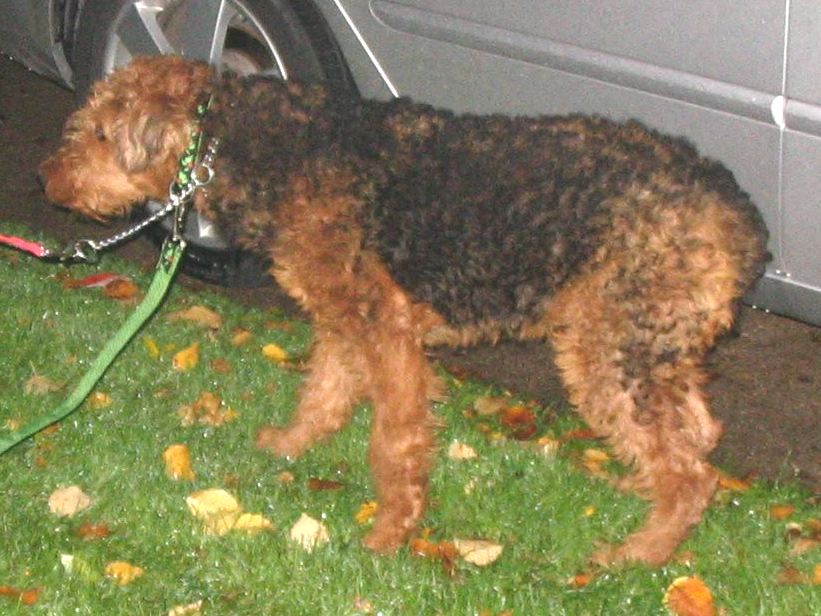 So he lay down again, altho he did drag himself over to pick up a stick to chew on. Obviously, he has never had a toy to play with, other than what Nature provided.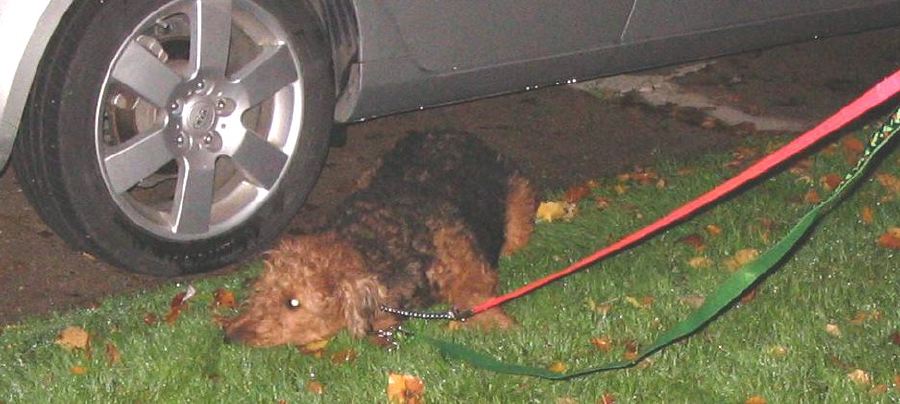 Kudos to the man in the new rainhat, who stood for over an hour in the drizzle, waiting for Griff to "DO something, ANYthing!"

As soon as Neal went into the house, Griff squatted and pee'd. And pee'd. And pee'd some more. He'd been holding back for OVER 12 hours!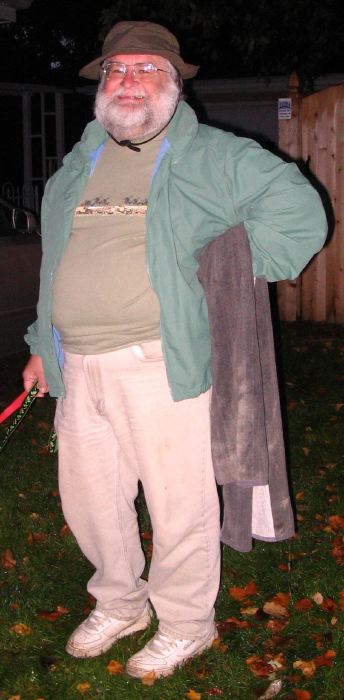 After Neal carried Griff back into the crate and we got ready to go to the vet, Griff pooped. I had forgotten how MUCH Airedales can produce, having gotten used to little Cairn poopies. And STINK! However, better in the crate in the garage than in the crate in the car!


So Neal cleaned up the crate, we put in new blankets, loaded him up, and off we went to the next phase of this adventure . . . the vet for Griff's vaccinations and to pick up Bucko, who'd been having a GREAT TIME there, BTW . . . so well-behaved, I was told, and a real sweetheart. Undoubtedly he smelled better, too.