Gus on his transport, before the extent of his
mouth damage was known

Cathy Biersack, of ATRVA
(AIREDALE TERRIER RESCUE OF VIRGINIA), writes:

Nine-year-old Gus entered rescue in June
after being relinquished by his owners to the local shelter for running away.

That truly was the best thing for him as he needed
love and medical/dental attention!
He had had no vaccinations for about five years;
no HW testing or HW preventative (thankfully, he was HW negative);
he tested positive for Lyme and was found to have broken,
rotted, infected or loose teeth. The dental disease was so bad,
it caused him to have a bloody nose for almost two weeks.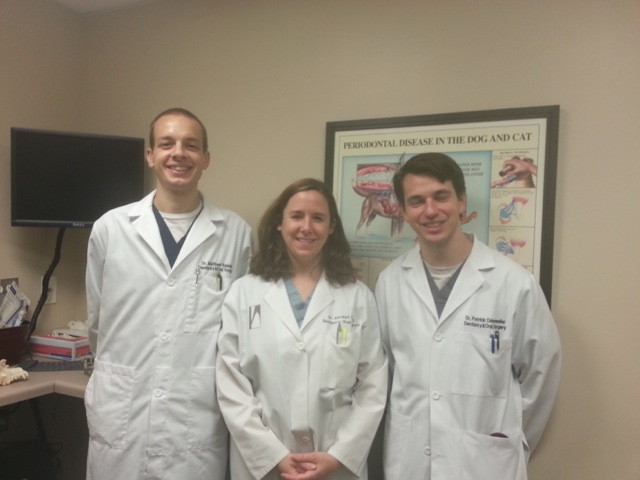 The second surgical team

Two surgeries later, he now has no teeth,
but instead has bone grafts and tissue flaps.
Gus is now happy, eating and playing bitey face
(uh, gummy face).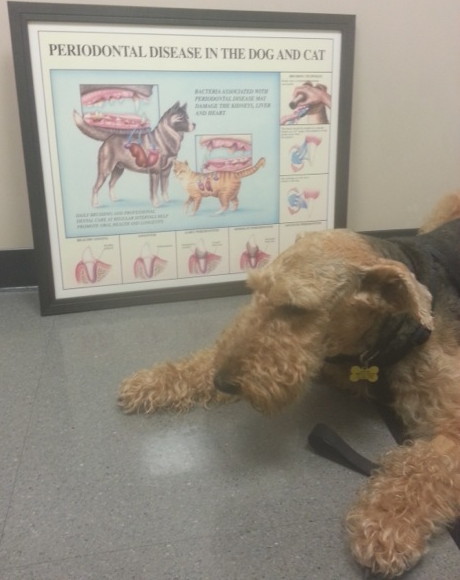 Gus pre-op

If you cannot support financially, your good wishes, thoughts
and prayers will be greatly appreciated.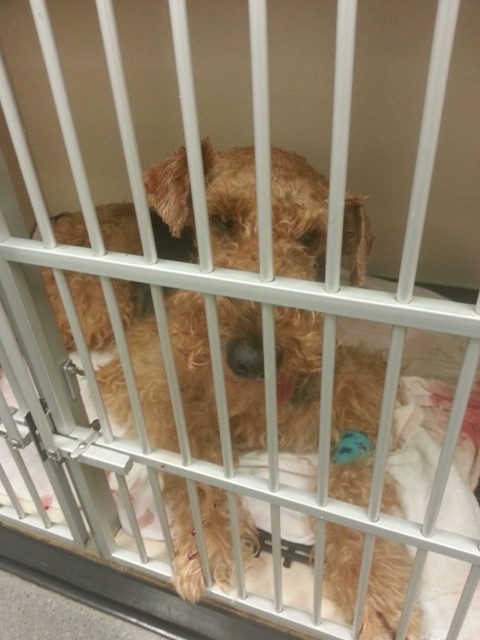 Gus pos-op