Frances Martin of OKLAHOMA AIREDALE RESCUE writes:

Here we go again . . . this time the breeder couldn't sell the two eight-month-old pups,
so they ended up in an area animal shelter. Luckily, one of the shelter workers
called us and we came and picked them up.

Meet Henry. He's totally confused about things right now, but still came to me with a wagging tail & lots of kisses. He was full of parasites & ticks, but has been treated & neutered. Poor guy. He's had a lot of changes in his young life, but he's a very sweet boy. He's still in his puppy coat, but will be bathed & groomed soon. He's skinny at 52 pounds. Hopefully with some good food and without all those worms, he will put on some needed weight.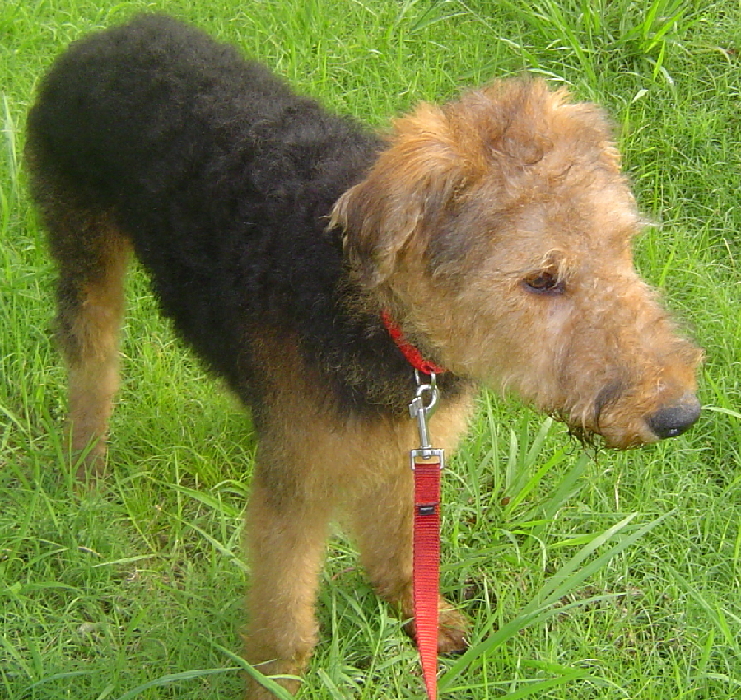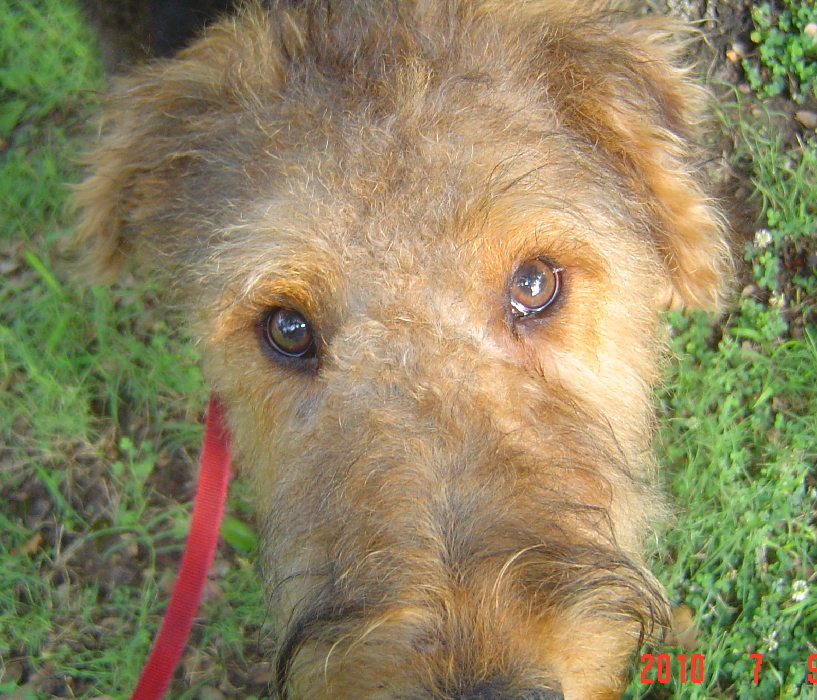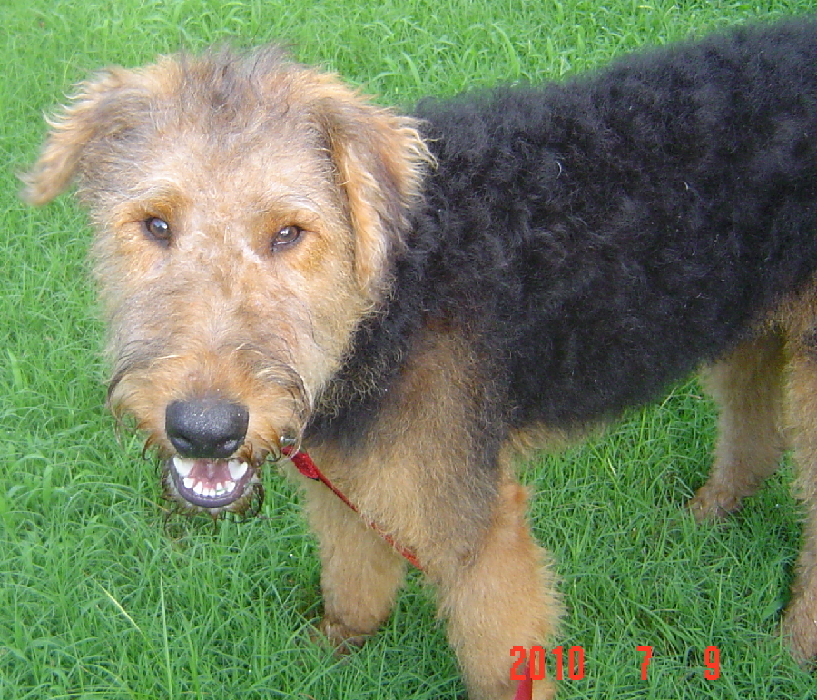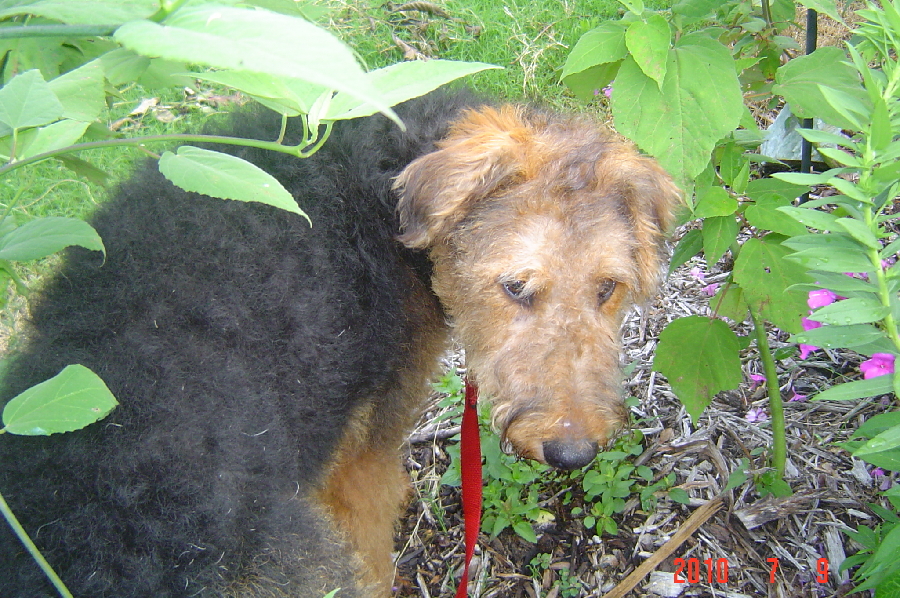 Can't a boy get some privacy around here?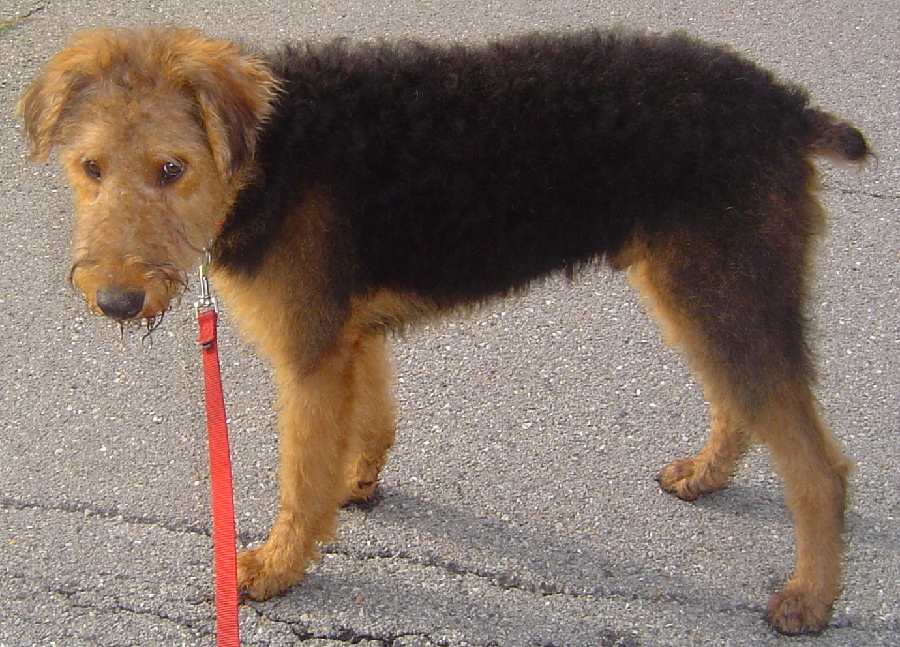 ---
---
Petite little Julie just weighs in at 39 pounds right now. Just like Henry, she's full of worms & ticks. She's also got a bad back leg. Chances are good that she's been hit out on the road. Apparently, the "breeder" has been cited numerous times for dogs at large. Once they were found running on the highway. My hope at this point is to get these pups healthy and possibly figure out a way to get the Airedale parents.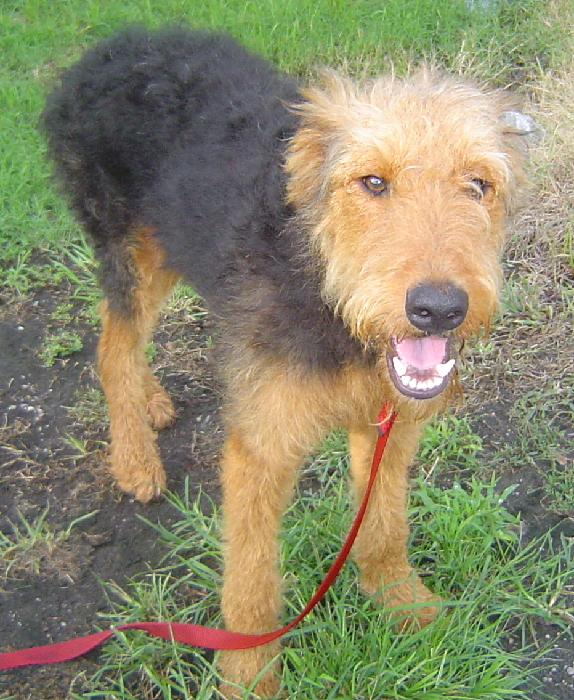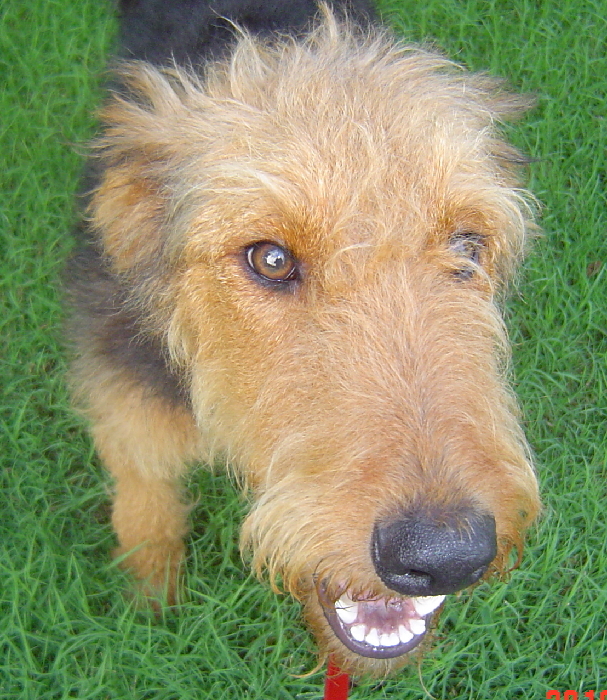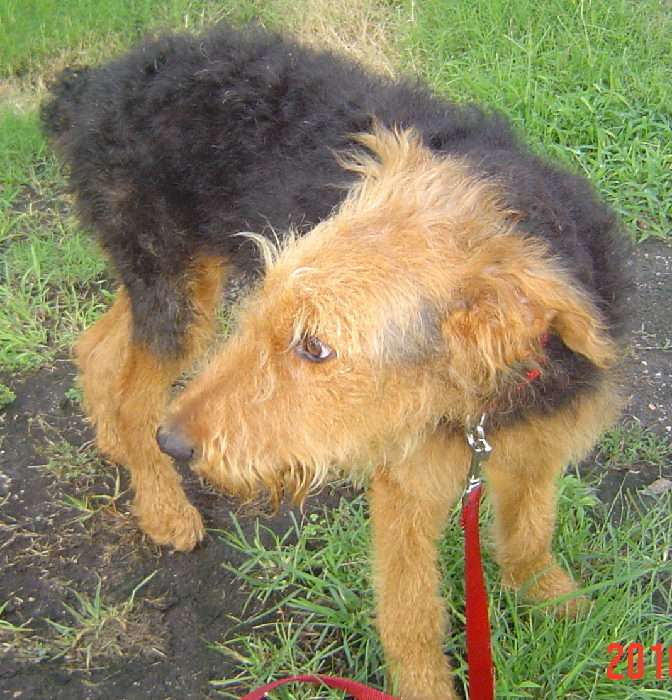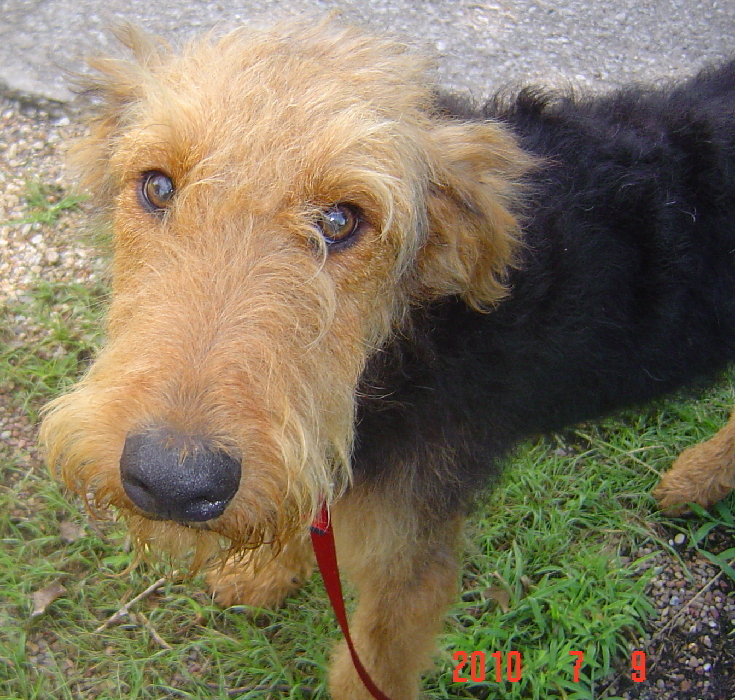 Thank goodness for all rescue & shelter workers and volunteers who keep an eye out for the animals out there who need us . . .

---
---
If you're interested in either HENRY or JULIE, or both,
Frances would love to hear from you HERE.

---
---
Donation linformation is HERE.
Please specify that your donation is for
HENRY & JULIE IN OKLAHOMA AIREDALE RESCUE.