Sherry writes:

Herschel's first-repaired hip is not really improving;
Dr. McKee is probably going to do an FHO on that side,
but he is still waiting and watching.
This is Herschel's daily routine:

Dr. McKee goes in at 5 am to let him out into his yard and walk him
and spend one-on-one time with him.
Herschel stays out in the yard until it warms up.
He then goes to the groomer's room to hang out with her until the afternoon.
He then goes to doggy day care/or to his yard again.
He is then worked with again with the walking with Dr. McKee.


This is D'Angelo; Herschel is his charge during the day.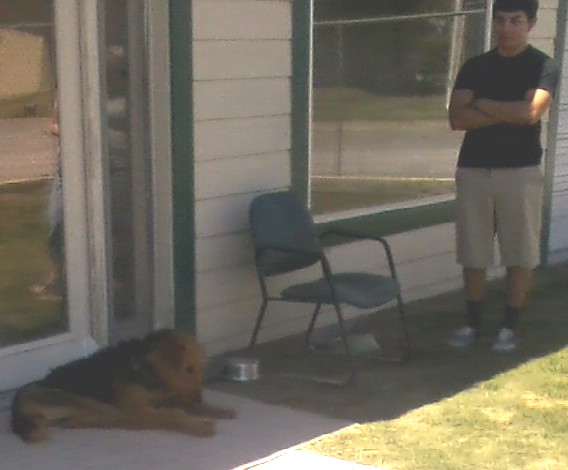 This is Herschel's own yard, where he goes outside to play, walk, etc.