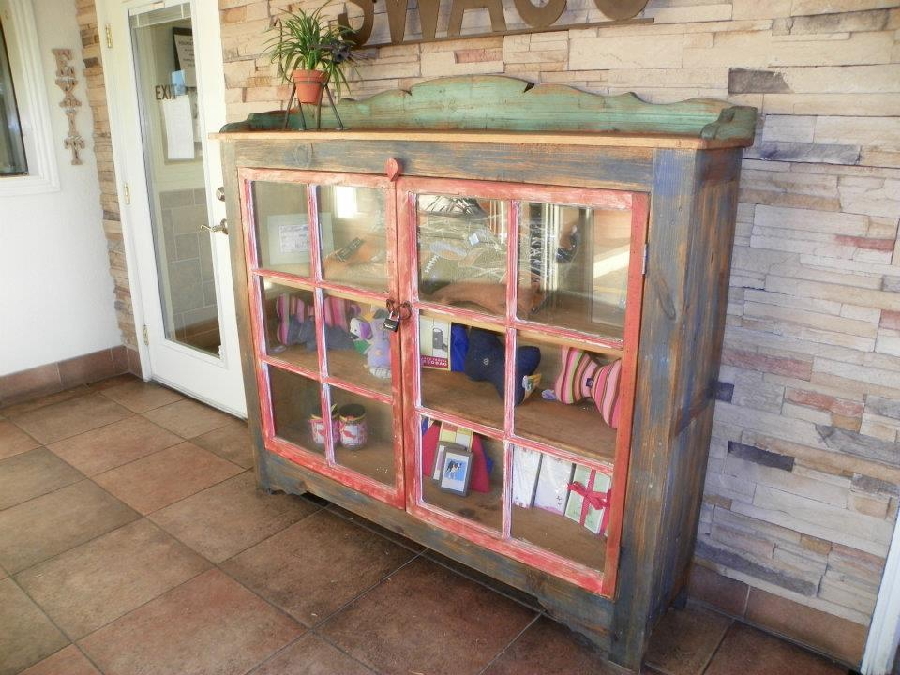 Clinic Entrance

---

MIKE MILLER:
We're all pulling for you, Herschel! Hope all goes well and a speedy recovery!


SHAR SHERMAN:
Good luck, Herschel.


JOHNITA JONES:
Best of luck. Herschel; we are waiting with bated breath to see how it goes.


PAT PELZ:
Sending strength that all will be well. I'm with you, Herschel, and your family.


PATTI WEBSTER:
Love and prayers to you both.


MELINDA COX:
Prayers will be coming your way, Herschel.


SIDNEY HARDIE:
Thinking of Herschel this morning & focusing on a steady hand and a clear eye for Dr. McKee.


THERESA CALABRIA:
Good luck on surgery; after, you will get treats.


WAFFLE BENNETT:
Good luck wiv the surgery . . . hope all goes well . . . thinking of youz all and sending lots of Lakie hugs & love to you & your family.


JEANETTE PRESS-MEDRANO:
Herschel, I know you will be good as new when all this is over and I think I have a crush on you cuz you're so darn cute. My name is Allie and I live in California. My mom will keep me posted about your progress. In the meantime, sending a BIGNOSEPOKE your way!


LESLIE APPLE:
We're sending Herschel our best healing vibes!


MARIA PENAVA:


JOHNITA JONES:
AirePrayers and AireHugs to Herschel.


ANNA PELLETIER:
Oh, Herschel, Phoenix & Blaze are going to bark all morning long - for you! We're praying for you, the doctors & the whole team. We're also praying that God will help with the healing. You stay Airedale Strong! Big hugs & kisses.


SALLIE MOORE:
Hang in there, Herschel!


JEANETTE PICKARD:
Love you, Herschel . . . prayers being sent to you!


LINDA SHIELDS:
Good luck, Hersch; we'll be praying for you!


MARY LaPOINTE:
Prayers ascending, sweet Herschel.



NANCY TRIPP:
Sending good AireZen your way,Herschel.


PHOEBE ESKENAZI:
Sending love to you, Herschel, your family and the whole team!


PAM VANDER HEYDEN:
Thinking of you all day today, Hersh, AireKisses & AireHugs sent your way. We are all nervous with your mum. You will do GREAT. And so will she.


LULU HOELLER:
Lots of paws crossed for you, Herschel!


NHI & LOLA FINLEY:
Hi, baby boy! I hope the doctor will make your boo-boo better.


BONNIE BURKETT BALLIET:
Hang in there, Herschel; we're all pulling for you.


JOHNITA JONES:
Oh, bless his heart; can't wait for him to be all well.


DEB GRIFFIN:
Yay! So HAPPY you are on your way to feeling better! Lots of love to you, Hershy boy!


LELA CRISWELL:
AireZen & AireHugs & prayers for Herschel, his surgeon & vet clinic staff coming.


CHRIS WOLF:
Take care!


DEB JONES:
White light from Oregon!


SUSAN OLSEN:
Healing white light for Herschel.


JEANETTE PICKARD:
Prayers on their way to you sweet boy . . . we LOVE YOU !


VICKI RICHARDS:
Poor little guy! I pray all goes well!


ZANDRIA BERALDO:
Will be thinking of Herschel. Good Luck!


SUSAN DEMANDER:
Hugs to Herschel & Sherry! All will be well!


ELAINE HU:
Lots of healing AireZen to Herschel boy!


NATA SHUBIN:
Sherry, bless you for loving Herschel and taking such good care of him. Keeping Herschel in our hearts. Good luck (not-so-) little guy; we love you!


KATE SITZMAN:
Sending lots of AireZen your way, Herschel!


JUDY VERBERNE-HUNT:


BETH GOLDSTEIN:


OZZIE AIREDALE:
Paws together praying for you, Herschel. You will find a forever home in no time and have a great family to love, just as I did.


CONNIE CARLSON:
Bless you, beautiful Herschel! And may God take good care of you!


PRISCILLA LUNDBLAD:
Lots of AireZen & AireHugs going out to Herschel from ATRA in Colorado. Our thoughts are with Herschel.


HEIDE HENNEN:
Airezen to Herschel from Merlin, Jackie-O & the rest of the gang.


JUDY DWIGGINS:
Dear Herschel - you are in our thoughts & prayers.


ELAINE HU:
Thank you for the update! Will continue to keep him in our prayers!


ANNA PELLETIER:
Please continue to keep us posted. I've been praying for Herschel and Sherry and the doctor all day - til my heart aches. Not going to stop praying until Herschel is healed!


SUE FORRESTER:
Sidney, we are pouring Aussie AireZen all over Herschel & you & Sherry - and will be waiting for your updates. Blessings on you all.


LIZ WARD:
Herschel, we all send love & AireZen your way. Sidney, thanks so VERY much for keeping us all in the loop here!


HELEN GREATREX:
We'll be thinking of you Herschel and sending Airezen to you.


MELINDA COSTA:
Airezen going out to Herschel! Thanks so much for the update.


TERRI STILES ALKAYALI:
AirePrayers 4 Herschel!