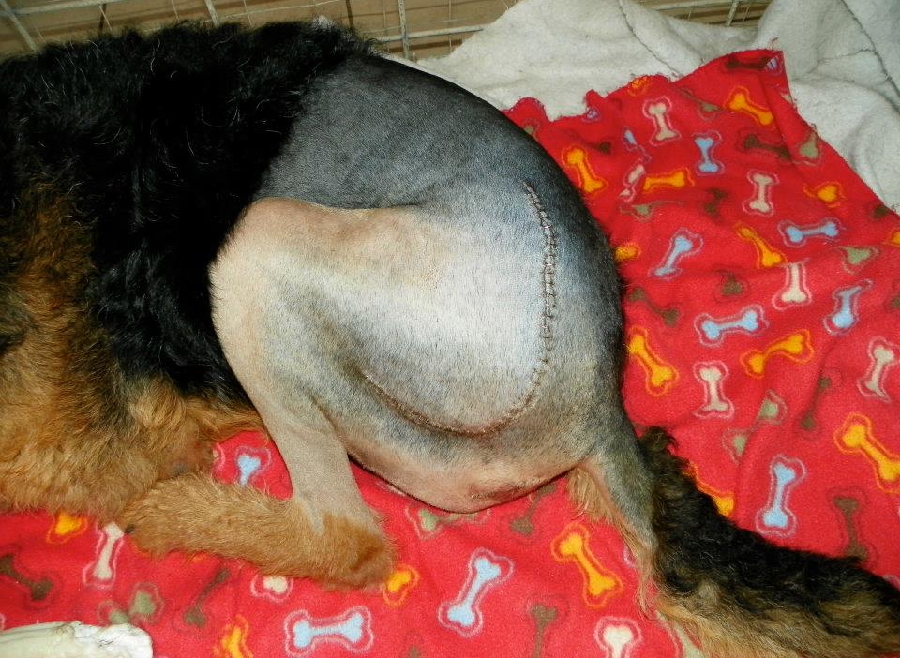 We picked Herschel up and he is home.
He is doing very well. I also picked up his cards & toys!
I can't tell all of you how sweet and so appreciated all of you are!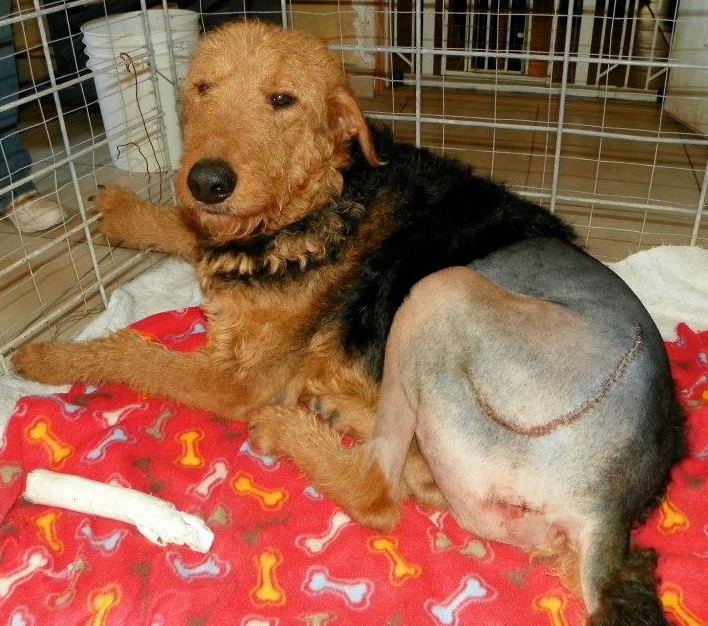 He has plenty of staples. Dr. McKee wants to see him back in two weeks,
when staples will come out and therapy will begin!
More, much more in the morning when I'm rested!
Thanks to all . . . and Herschel sends BIGNOSEPOKES!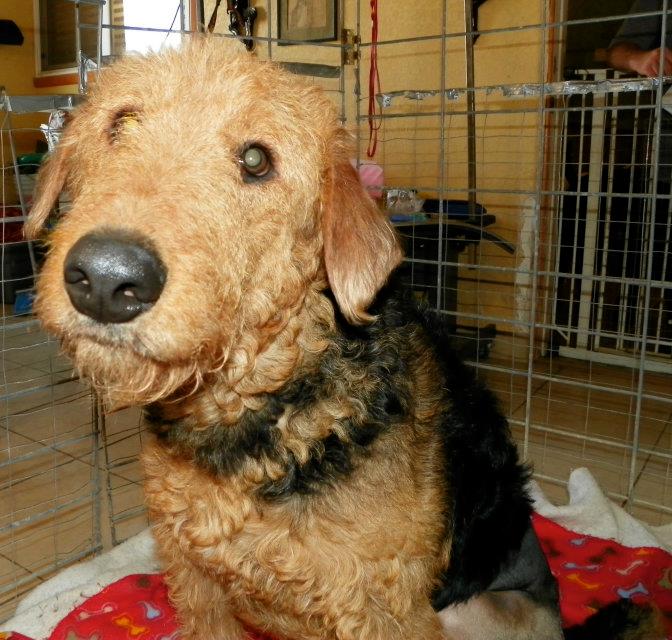 He seems to be more comfortable after the first surgery . . . it is just amazing! He is very quiet, moves around a lot on his new mattress which he just loves. As soon as I walk him outside, he is ready to go back to bed. He is NOT crying & moaning like he was before surgery.

On 9 March, Herschel writes:

I slept well last night, ate two cups of food this morning, went outside in the 28-degree freezing weather to potty, being very, very careful walking around the ice, and am busy chewing my bone right now./STRONG>

Thank you for all the comments and get-well wishes.