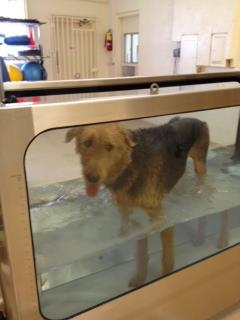 Yes, I do think the water is warm enough . . .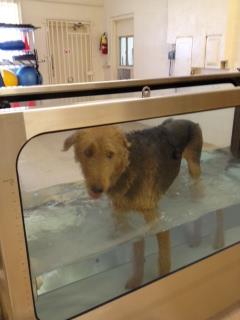 Please, don't make it toooo deep!
Sherry writes:

Herschel is doing very well at the clinic.
He has PT every other day.
He is scheduled to have his second hip
done on Tuesday, 3 April.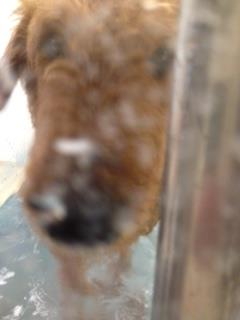 Well . . . I'm a Airedale, after all;
of course I'll drink some of the water.