20 March (Evening)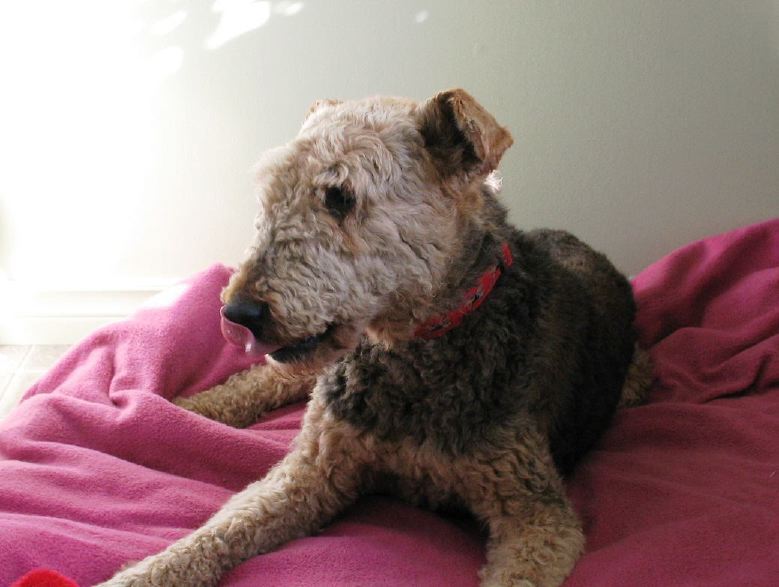 Little Judy is extremely stressed. She keeps pacing around the kitchen on long, long claws. She sounds like she is playing castanets with every footstep. The owner had warned us that, should Judy start to limp, we merely would have to "untangle her claws". We've gated her into the kitchen for the night, in part because she arrived covered in shreds of hay and, thus, the Alpha Male & I, in addition to our furniture & the carpets, are also covered with shreds of hay. Did I mention we are both allergic to hay? Tomorrow she'll have a bath but, for tonight, we'll live with the sneezing brought on by the vegetation. She's way too fussed and it's much too late to start washing dogs.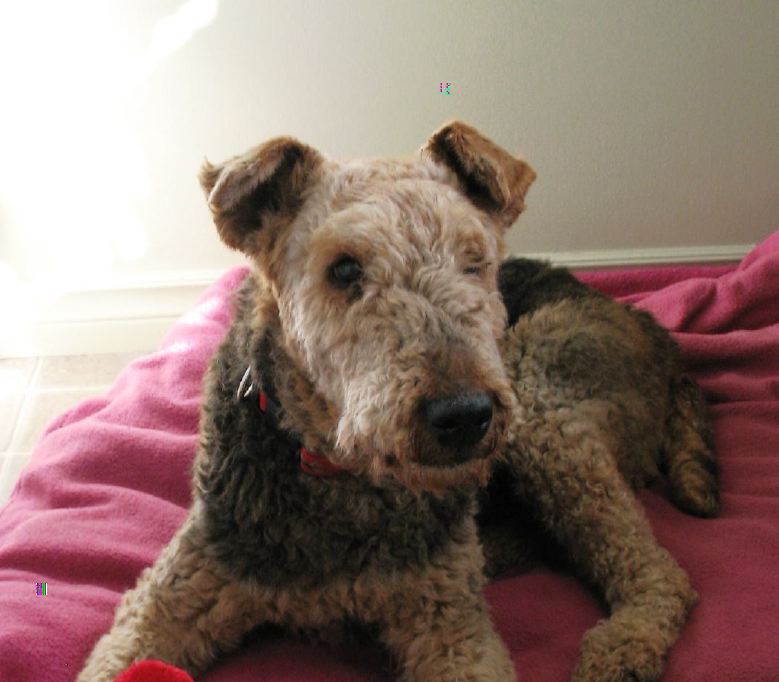 We've sprayed Rescue Remedy in her direction and finally, in desperation, offered her Melatonin. She looks like she might relax and go to sleep but it's taken a long time to get to that state. She's unused to being inside and she's confused by the dog bed I've placed in the kitchen for her. It doesn't smell like hay and she can't burrow into it. "Should I lie on this?" she seems to be asking.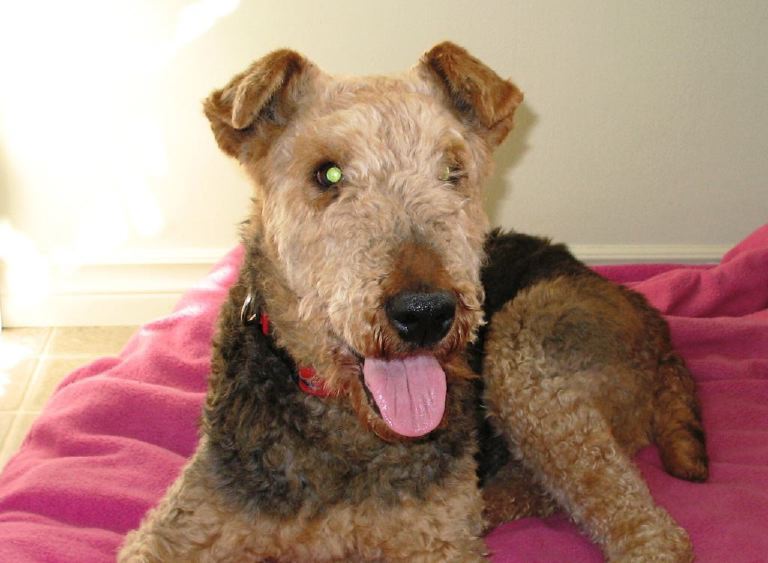 Eventually, though, she dropped off to sleep . . . .