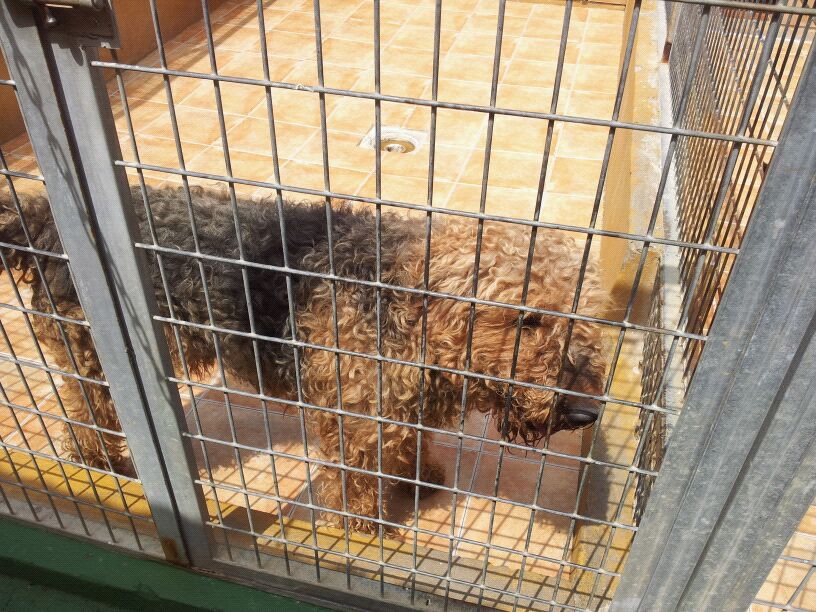 On 15 May, Sidney Hardie writes to Andréa:
Airedale in Spain needs help

In case you have someone on your list who could help this poor guy.
I know nothing more than what is here.
I don't even know where he is, but it tears me up!

KENZO - ES UN AIREDALE TERRIER - MACHO -
ADULTO PERO NO MUY MAYOR -
no se mueve, est  quieto, muy triste y ni siquiera levanta la cabeza,
solito en la jaula, no sabemos si se lleva bien con otros perros o su caracter,
LO UNICO QUE SABEMOS ES QUE NECESITA SALIR Y MUCHO AMOOOOR,
VAMOOOOOOOOOS!!!

CONTACTO: ladridosfelicesmalaga@_______.com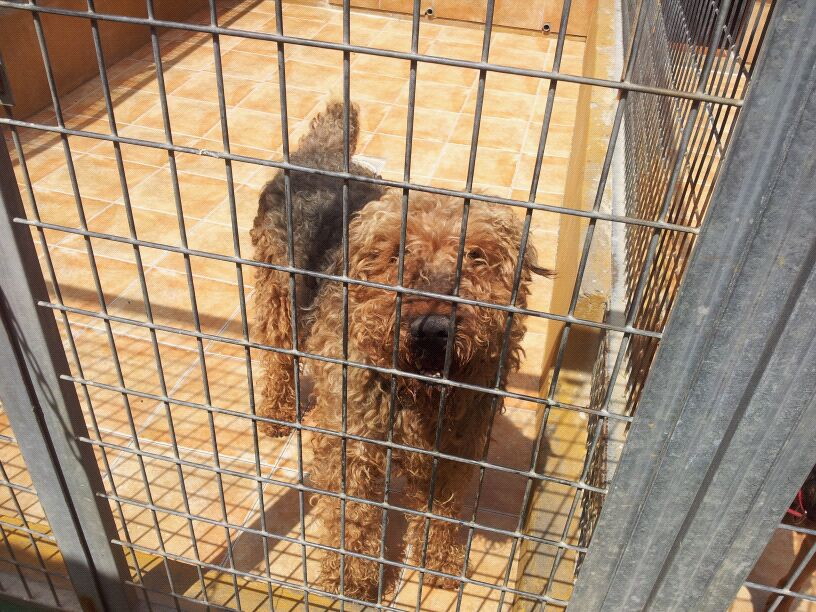 I send to my list, adthome@yahoogroups:

If ANYone has any idea(s) of how to help -
or even can translate what exactly it says -
please contact Sidney Hardie or me.

Juli Barassi translates:

DOGS OF KENNEL IN MALAGA, SPAIN - ADOPTION OR SACRIFICE.
WE MUST HELP TO TAKE THEM ALL OUT OF THERE,
I ASK YOU PLEASE, HELP SHARING AND TAGGIN' EVERYONE.
THANK YOU FROM THE BOTTOM OF MY HEART!!

KENZO - Is an AIREDALE TERRIER - male -
but not very elderly - not moving, is quiet, very sad and even lifts his head,
alone in the cage, we don't know if he gets along with other dogs
or his character, the only thing we know is that he needs to get out
and much love . . . COME ON!!!

We try to search with your help adopters and homes for them,
but it may happen that a dog could get out of the kennel
while procedures for adoption is on.
We don't have any exclusive on these animals, or any authority over them.
So far the only thing that guarantees that in no case
they will be sacrificed in the process of adoption.

That sounds to me like he is in a municipal shelter and this is a
rescue group trying to network to get him help.

Anyone and everyone who has contacts in Spain, PLEASE help!