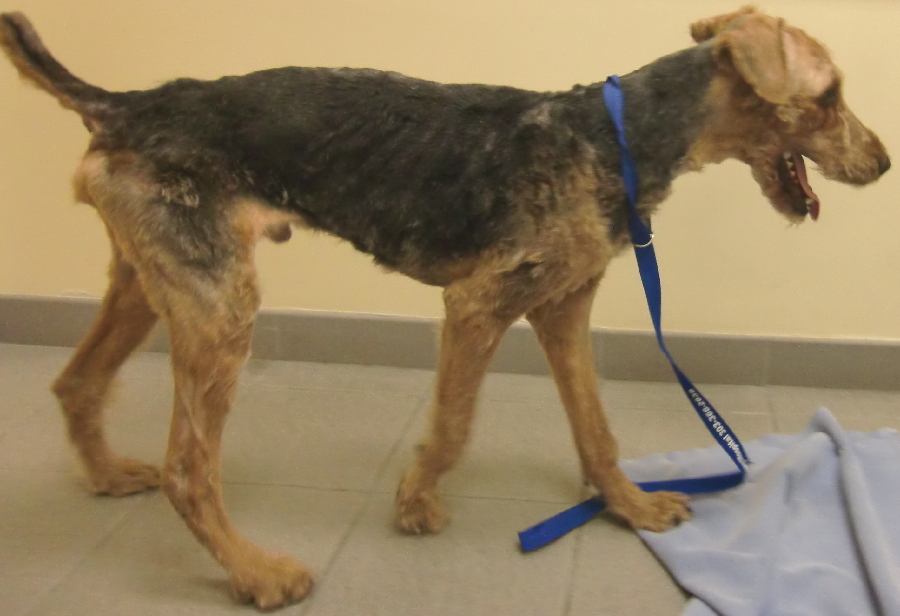 Leo greets his visitors

Priscilla writes:

Leo has made remarkable progress since he came into rescue a week ago today.
He has gained six pounds and has also gained strength.
He has enjoyed the several visitors who have come to
spend time with him this past week.
It seems like he is trying to make up for all the time
he was left to die without any human interaction.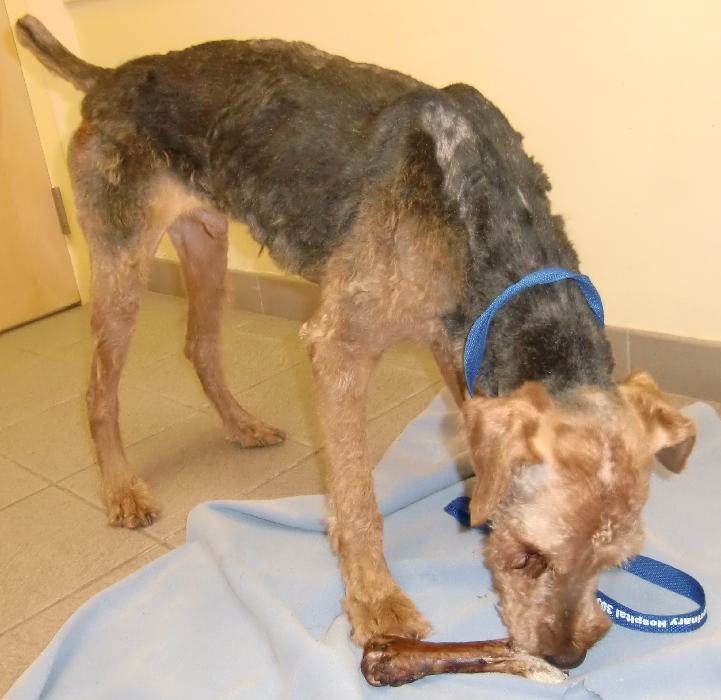 For poor little ol' me? How thoughtful of you!

And how he can be so loving & sweet after
all he has been through truly amazes me.
But he is an Airedale and with that comes forgiveness, tenacity & courage.

We asked his veterinarian if we could bring in
a buffalo bone for him and she thought it was a good idea.
Amy Waters brought in two and he just loves them!
In fact, she is going to bring another one in for him today.
He will be leaving the hospital soon to be fostered
where he will receive lots of TLC in addition
to several meals per day & his medications.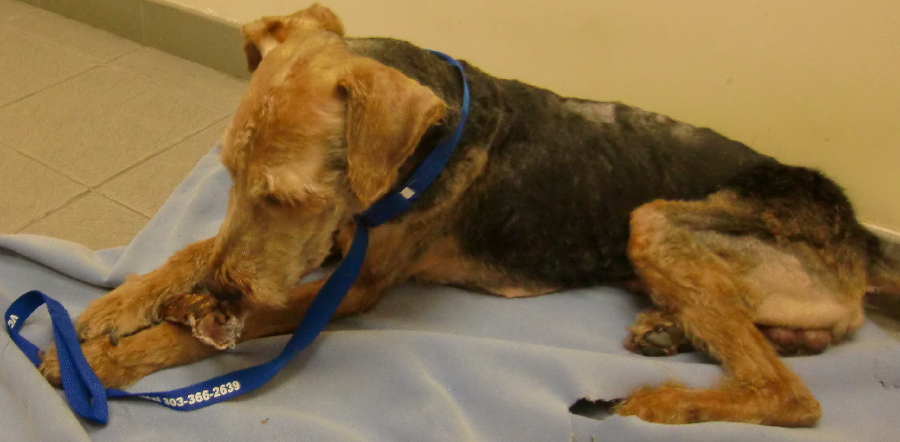 Pardon me while I chow down.

Thanks to everyone who has sent support & donations.
We are most grateful.
Leo sends all of you lots of 'thank you' kisses!

---

SUE FORRESTER, in Australia:
So heartstopping to see the change already in this boy. Blessings on his particular AireAngels.