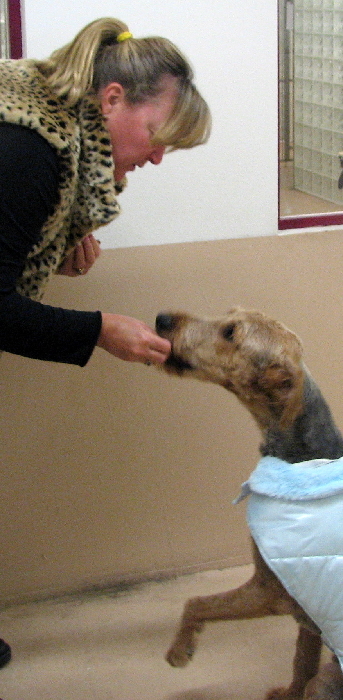 Susan Demander visits with Leo
on 8 October
Priscilla writes:
Leo Continues to Gain!

Leo is now up to 49 pounds! And his eye is looking much better. He is thoroughly enjoying being pampered where he is staying. The staff loves him! He is still eating four meals per day, but his favorite is the Kong ball filled with peanut butter that he receives at bedtime. He is such a happy boy! He enjoys his visitors and will jump and run in circles when he greets them!
His latest bloodwork looks really good; as soon as he's gained enough weight, he will be neutered, then begin training and getting ready for his foster home.

He is the most remarkable dog I have ever met and he continues to amaze me as he progresses.