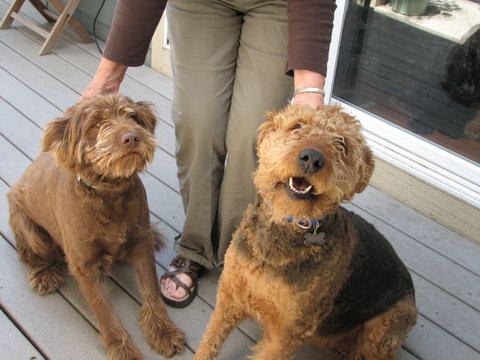 Deb Jones of Wyoming, writes:

I am writing to ask for help with a special situation involving an Airedale, Lexi, and her daughter, Shirley, who is a Chocolate LabraDale.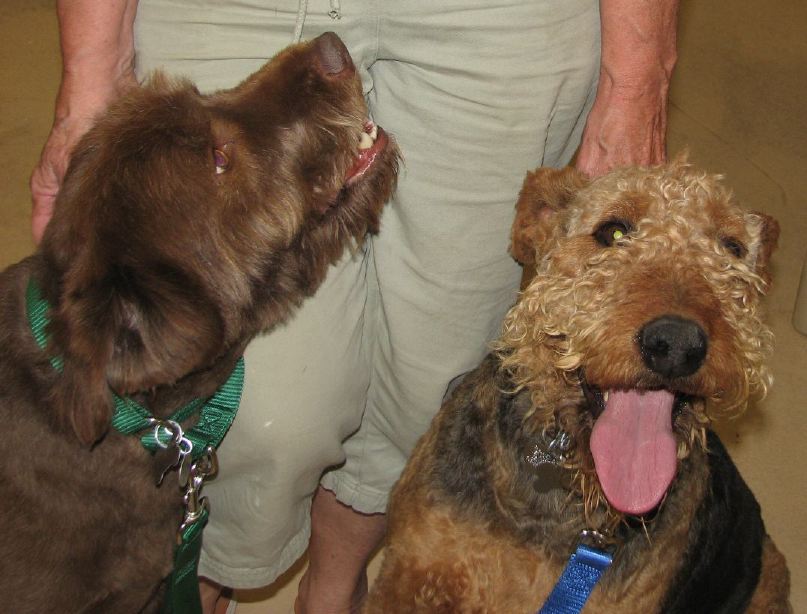 We need help with funds to pay for boarding for Shirley and her grooming & vaccination expenses. Shirley is a mix, and thus isn't covered by Airedale rescue funding, but we don't want to separate them if at all possible; they truly are devoted to one another. If we can come up with some funding, then they can stay together and hopefully be placed together, which may take a bit of time, since paires many times take longer to place.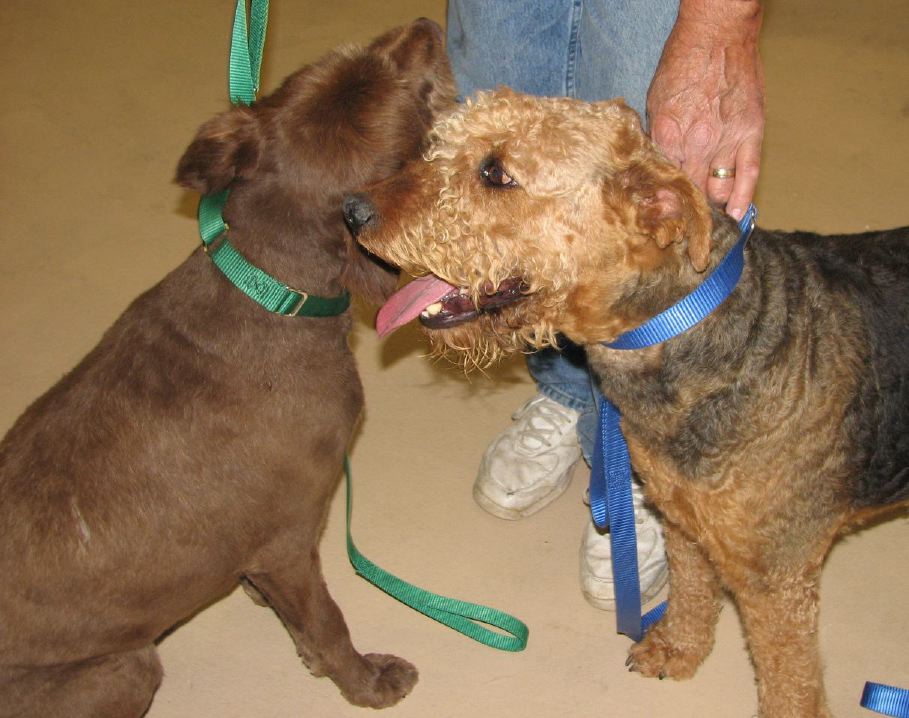 They are owner surrenders. Lexi is five years old and her daughter Shirley is four years old. Owners recently moved onto a farm situation with chickens, and you know the rest of that story. Husband was going to shoot them, so we had to move fast to get them to safety.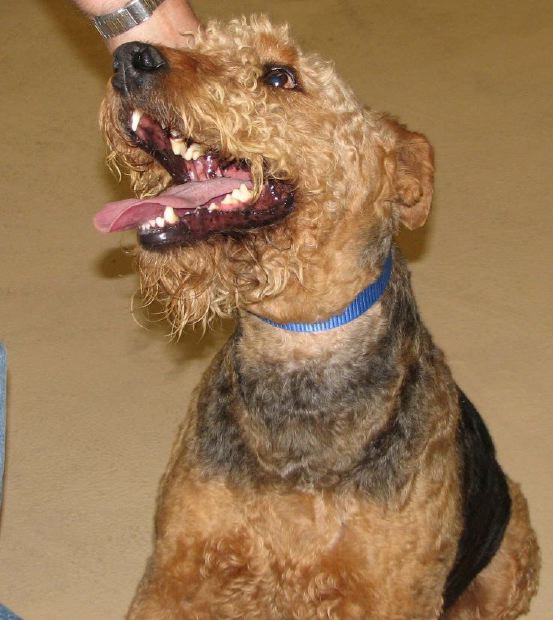 Lexi is a typical alpha female Airedale and Shirley, being a mix, is of course more laid back and happy to be dominated by her mom. They are good with older children, okay with cats that are not afraid of them, housebroken, crate-trained, spayed, not fence jumpers, but of course like to dig. Shirley is the chocolate one, her tail is undocked.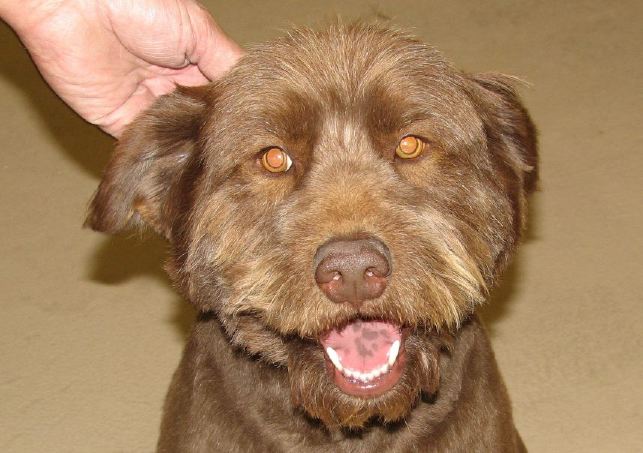 If you know anyone who would consider adopting them together please let ATRA (AIREDALE TERRIER RESCUE & ADOPTION) in Colorado know, and if you can help with boarding expenses please send any PayPal donation to username airedalerescue@bigfoot.com .

Even $10 makes a difference. The more of us who donate, the more time they will have to find a foster/adoptive home.

ALL PayPal fees are being donated, meaning that your COMPLETE donation will go to pay for the needs of Shirley the HalfDale. Thanks in advance for caring so much.