CASH & AUCTION DONATION TOTAL AS OF 24 AUGUST 2007
= 1,931 EUR = 2,769 CAD = 3,203 AUD = 1,311 GBP

THANK YOU!

THANK YOU!

GO TO LIST OF DONORS TO
LIZZY IN THE HEART OF TEXAS HERE

GO TOO TART eBAY AUCTIONS FOR
LIZZY IN THE HEART OF TEXAS HERE








The Airedale can do anything any other dog can do and then whip the other dog. -- Teddy Roosevelt

If you have a Second-Hand 'Dale and would like to share her/his story, please e-mail me.

Be sure to visit FRIENDS OF AIREDALES MEMORIAL FUND. Your memorial will make a difference in an Airedale's life.

Back to AIREDALES ON PARADE/SPOTLIGHT ON RESCUE







Thanks to Karen Clouston for the Airedale Graphics








 INTRODUCING MISHA (@RB), APRIL (@RB), CARI & RICO

Remember to bring along your virtual pooper-scooper!











---
---
These Pages Constructed by . . .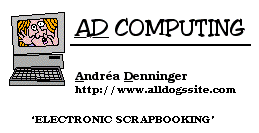 Click on the card to email me

©1996-2007 All rights reserved
Updated 24 AUGUST 2007
---
---