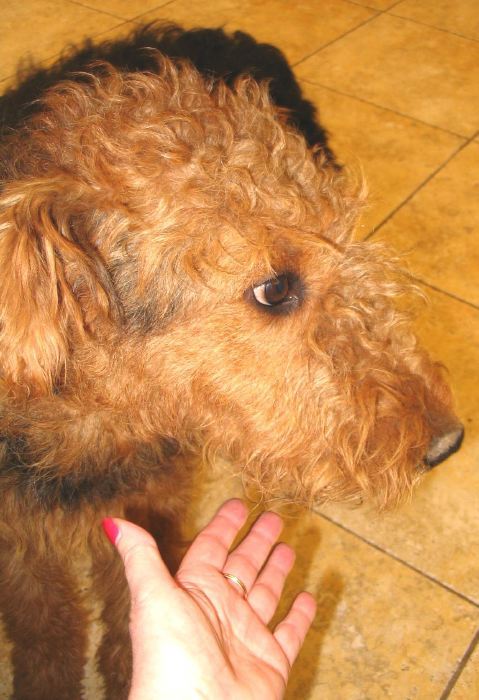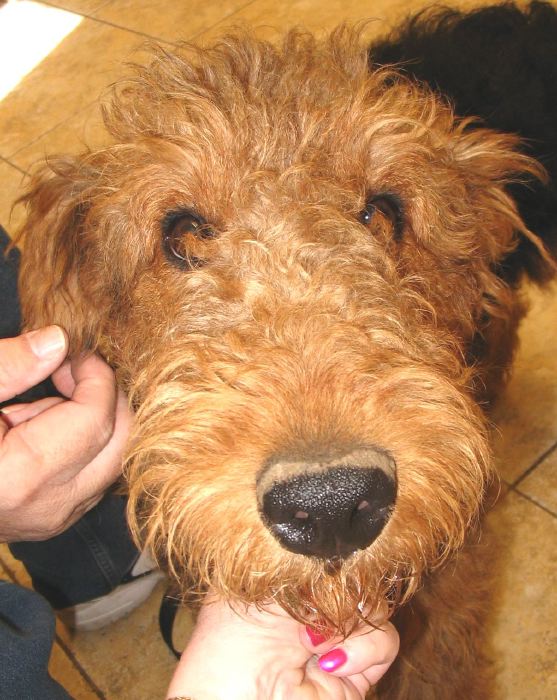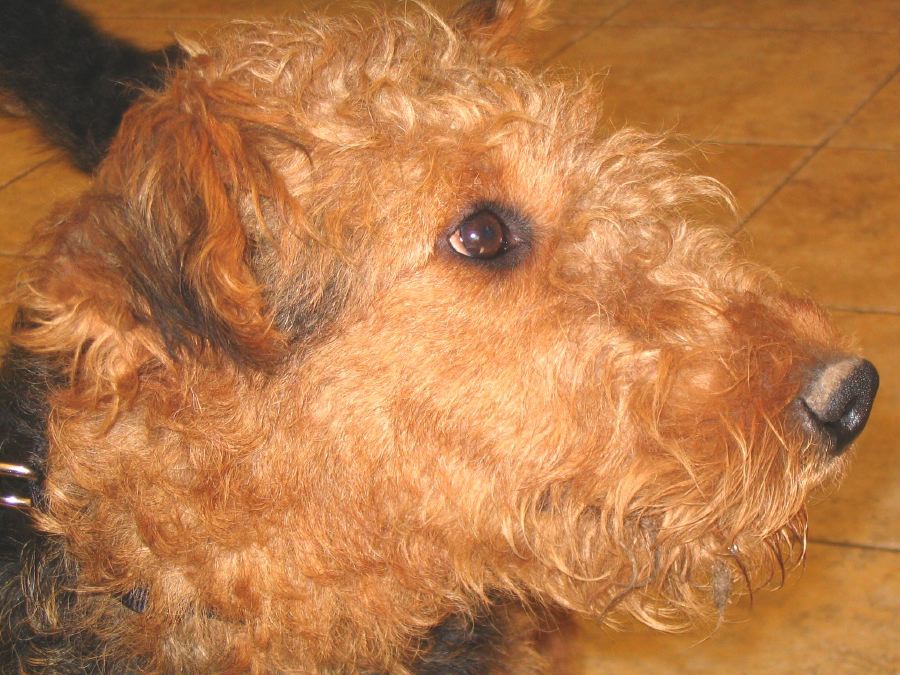 Dr. Reynolds & his assistant give Lucky his shots:
rabies & bordatella, and take blood for his HW test,
all needed before he can be boarded.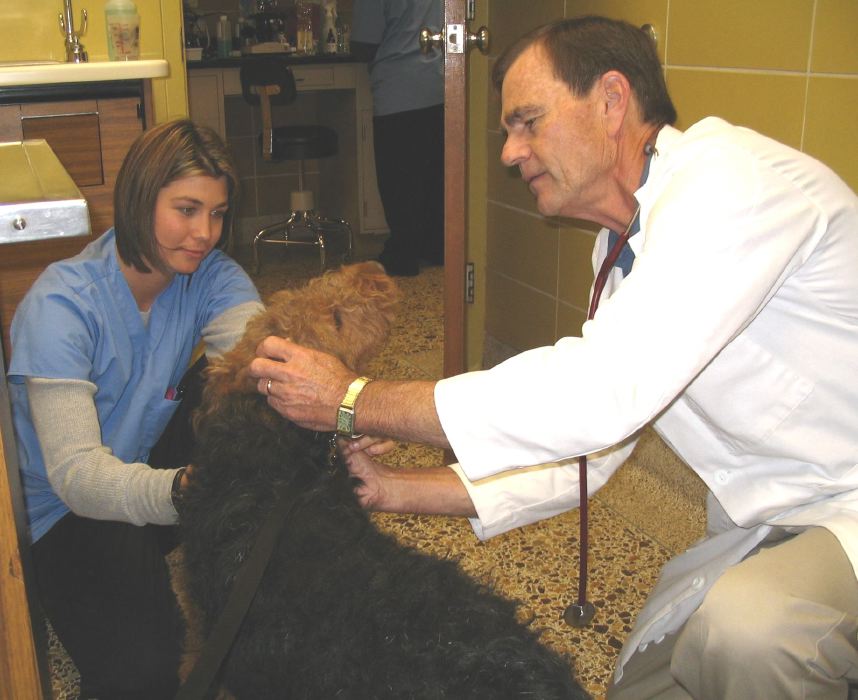 Lucky seems to respond better to women, so I received many kissed (slobbery ones), and the assistant was able to get him to walk a few steps and eat some treats . . .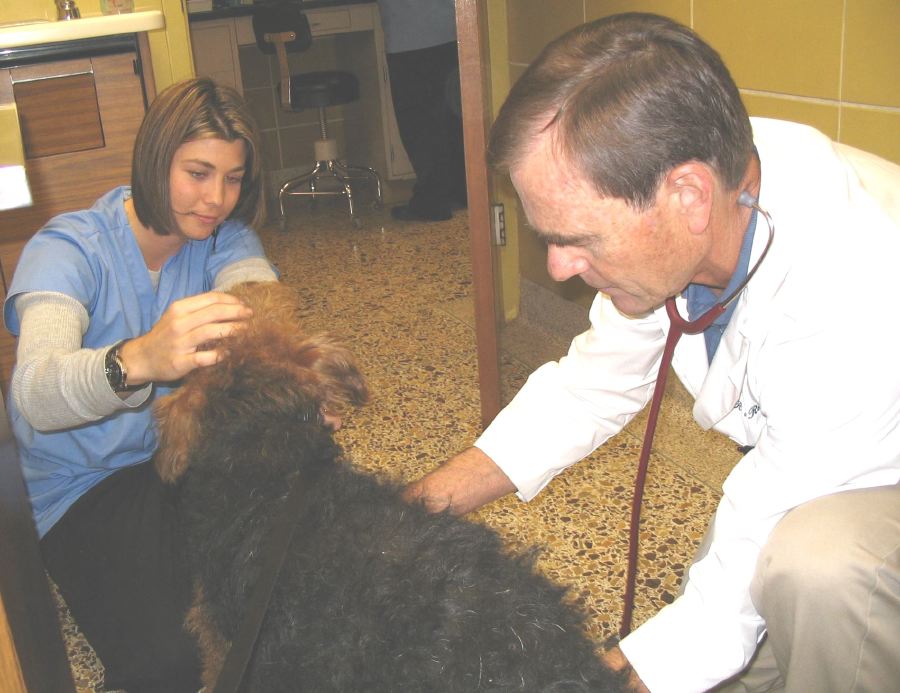 . . . and she carried him to be bathed and boarded for the night.

Sweet Dreams, LuckyDale!