Molly is rescued

Priscilla Lundblad of ATRA (AIREDALE TERRIER
RESCUE & ADOPTION) writes:

Meet Molly, an incredible Airedale!

Molly rides to a new life

Molly was picked up by animal control during a big storm.
She was running the streets while holding up her rear leg most of the time.
She was matted & covered with burrs . . . and she was alone & frightened.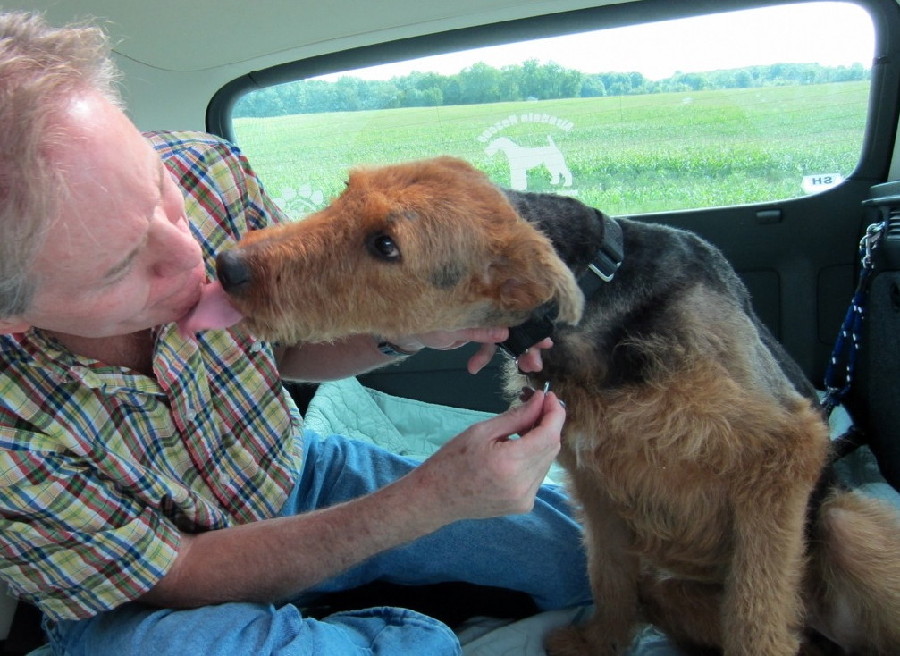 Molly gives a big thank-you kiss

After being transferred from shelter to shelter,
ATRA was contacted and asked to take Molly.
They told us that something was wrong with her rear leg.
We immediately put the wheels in motion to rescue her.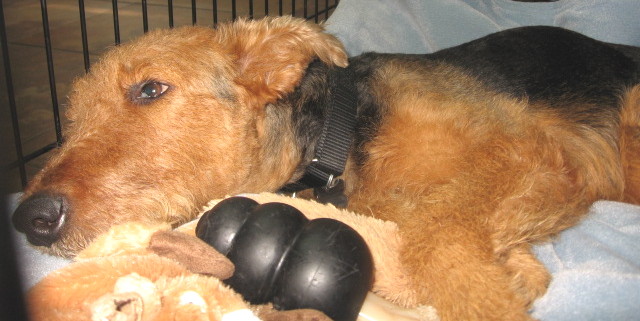 Molly feels safe in her foster home
I'm soooo sleepy . . . .

Once in rescue, Molly was taken to the vet for an exam and x-ray.
Besides a terrible skin infection with open sores,
Molly was diagnosed with a pelvis that was fractured in multiple locations.
Who would have thought a dog so sweet & loving as she is -
always giving little kisses - would be in so much pain?!
Not once did she cry out or show any sign of pain other than not using her leg!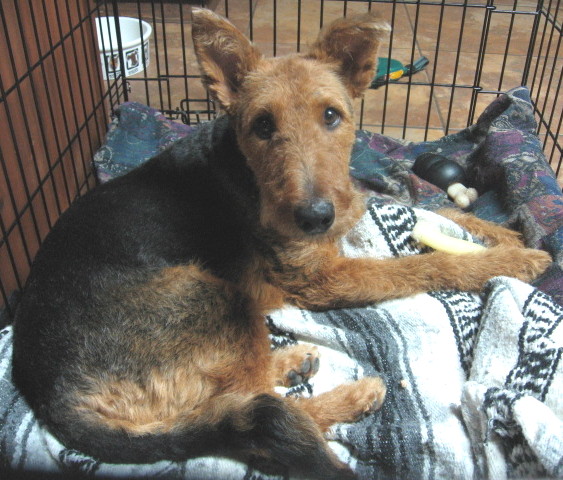 Molly looks cute in crate

A decision needed to be made quickly.
The fracture would require surgical repair as soon as possible.
After contacting ATRA board members,
we made an appointment at Michigan State University.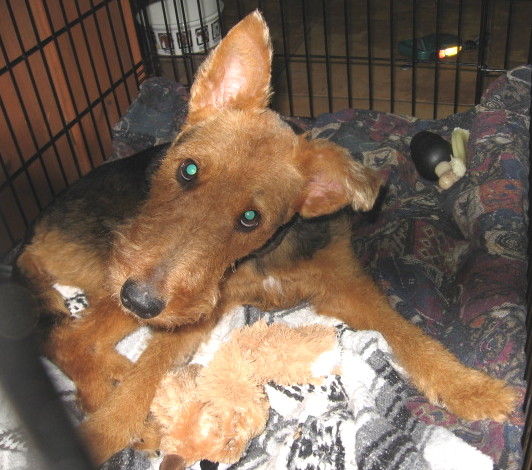 Molly tips her head

In the waiting room and on her way to the exam room,
Molly was busy giving kisses to every human & dog
(even a Great Dane got a kiss!).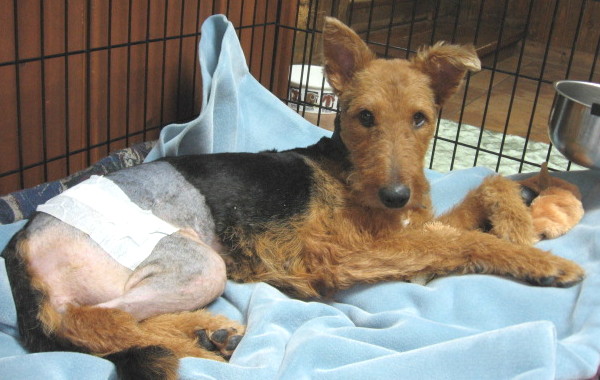 Molly right after surgery

Surgery was scheduled to repair her pelvis.
The surgeon called following the surgery and said it was a success!
Now Molly needs to heal and learn to use her leg again
with the help of her most generous caregivers, Andy & Susi Harter.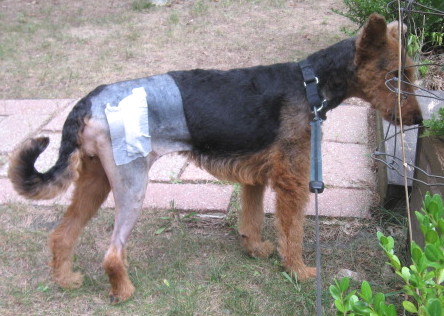 Molly first time up after surgery,
stopping to smell the flowers

While she was in recovery,
Molly quickly won over the hospital staff,
who was so smitten by her that they frequently kept her in their office
where she received all kinds of special attention.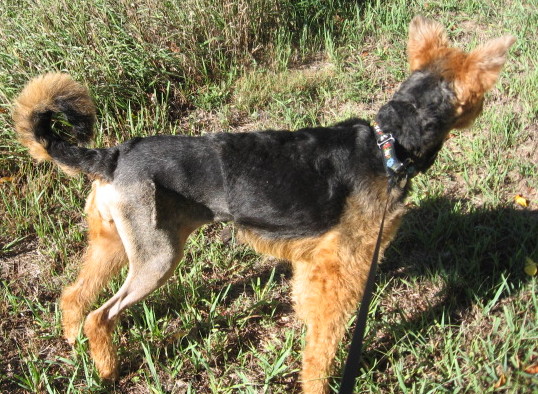 Molly continues to improve,
and looks towards her future

Back at her foster home, little Miss Molly is recovering well.
She has been a trooper about everything and is truly an incredible girl
who deserves and will have a good life!