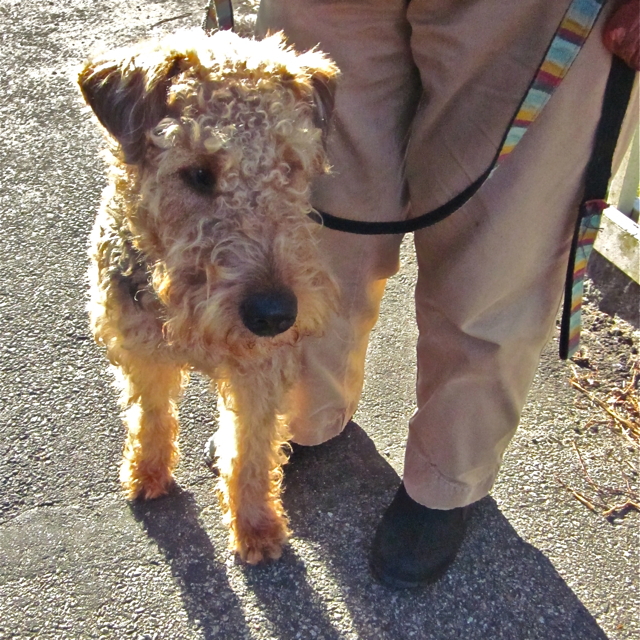 Pretty Thistle

Hugh writes:

It has been a mere four weeks since her surgery,
but marvelous things can happen in four weeks;
indeed, they have. Were you to see her,
you'd be very proud of your Girl; we certainly are.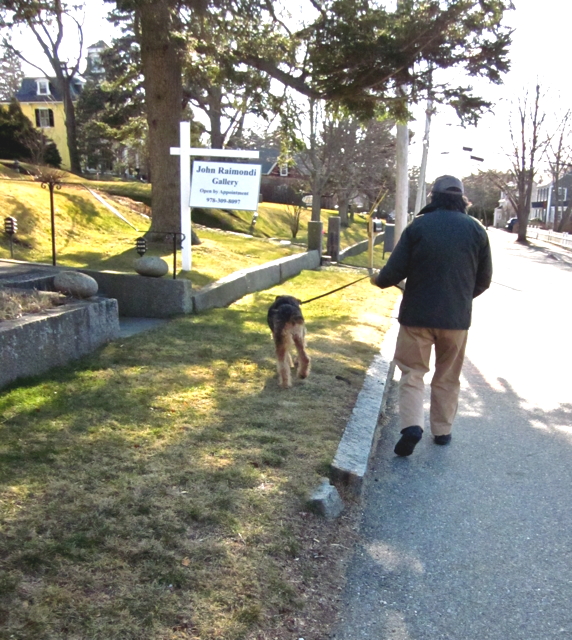 Where to next?

Orthopedically, she is at or ahead of the official schedule of achievements & events.
SeaPort Veterinary Hospital staff did a marvelous job on her surgery;
they seem quite pleased with her pace of recovery.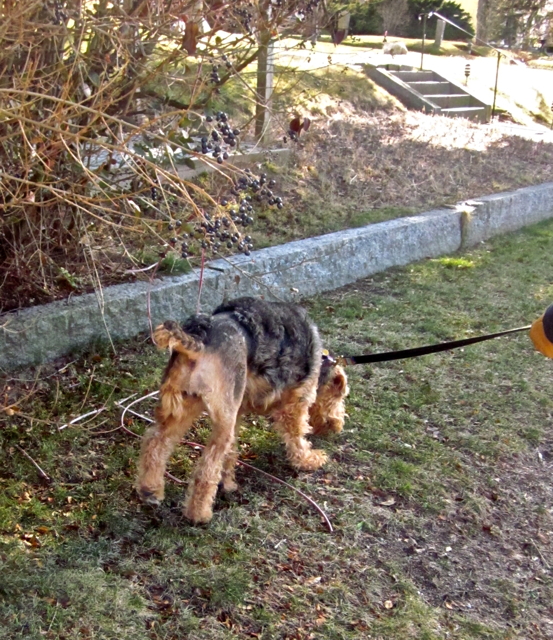 On we go.

Her attitude is pure Airedale, along the lines of "What surgery?"
Her stamina is robust,
allowing us to do as much as two-mile sessions with portions uphill,
all without pain or excessive fatigue.
She is the picture of health itself - full of mischief, playfulness & affection.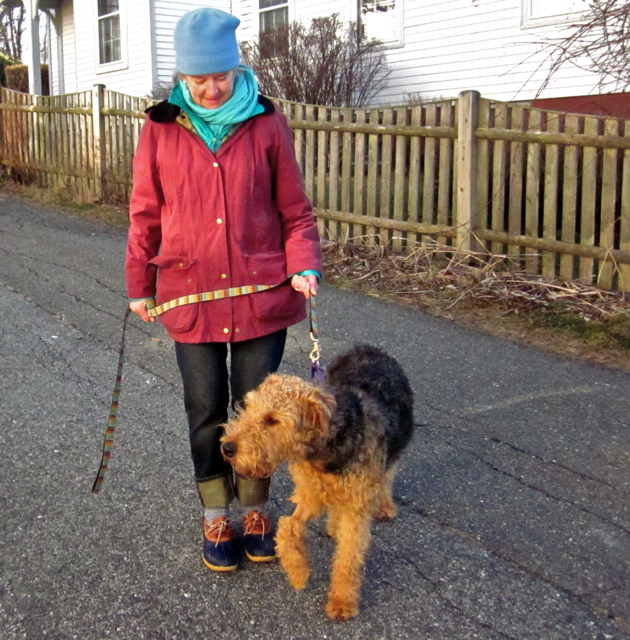 Down the hill.

Importantly, she is now free from the constant pain of her early life as a puppy.
Some post-op soreness, perhaps,
but the grinding pain of her right hip is now gone,
which we can see in her behaviors.
The once constant defensive use of her mouth and the warning bite,
or chomp, have all but disappeared around us and those whom she recognizes -
it is an astounding accomplishment for her.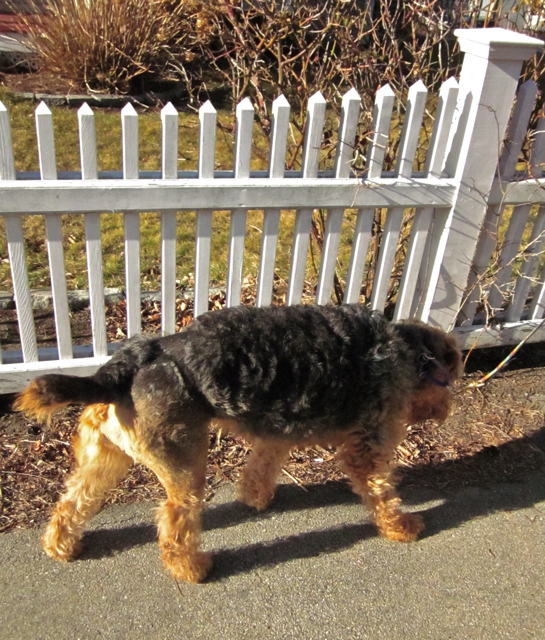 Full stride.

Also, there is the Trust.
The puppy that once would never countenance any sort of physical domination from me,
or anyone for that matter, now allows me to carry her in the situations
that she is not yet physically capable of (large sets of stairs and the like).
On command, she willingly awaits the lift & carry,
all the while resting her head on my arm.
I am impressed & immensely gladdened by this show of trust & affection.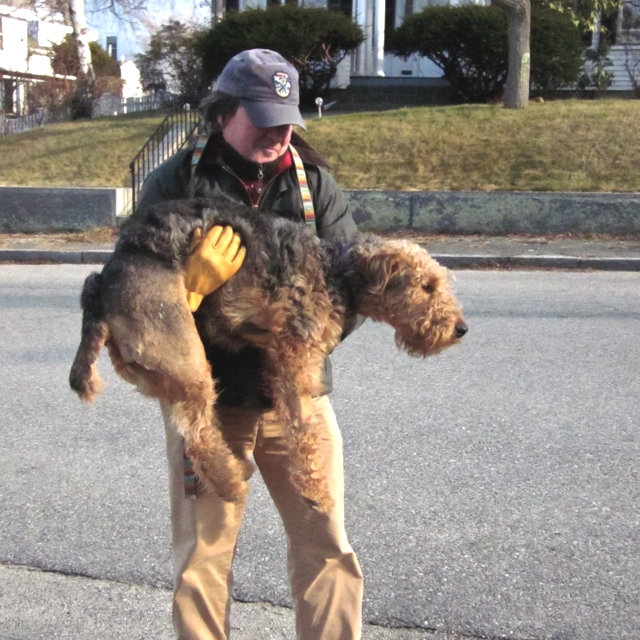 The carry

Most of all, she is the energetic & athletic spirit
that you would hope for in a fifteen-month-old Airedale pup.
On our current exercise and therapy schedule,
I expect her to be ready for a marathon by the Memorial Day weekend!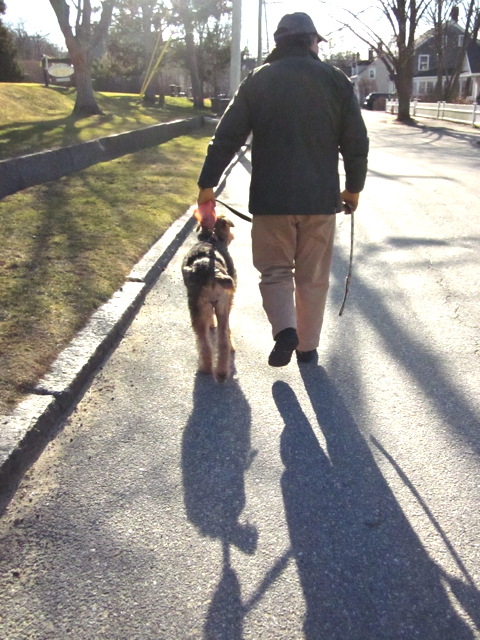 On the lane

Go, Thistle!