On 26 August, Gayle Kiesow writes:

Cody, Holly & Hannah were in the Rolla classifieds from a breeder who is closing up his kennel, thank God. So they will be transported to Dr Tolliver tomorrow afternoon where they will be vetted, spayed/neutered, except Holly, WHO IS EXPECTING AND DUE IN ABOUT A MONTH.

Jackie Stidham & ????? will transport north on Labor Day weekend.
Belinda in Matteson, Illinois will be fostering Hannah;
remaining homes to be decided yet.

WE NEED YOUR HELP . . . . .

We will need drivers from central Illinois north.
Contact Gayle HERE.

If there is anyone who has the experience to foster Holly
during whelping, weaning & until the puppies are ready
for their forever homes at approximately eight weeks of age,
contact Gayle HERE.

Get your thinking caps on so you're ready when
CRUSA announces the NAME THE PUPPY contest/fundraiser.

We are not sure about the names, but we THINK this is correct . . . .

---
---
HANNAH (Wheaten)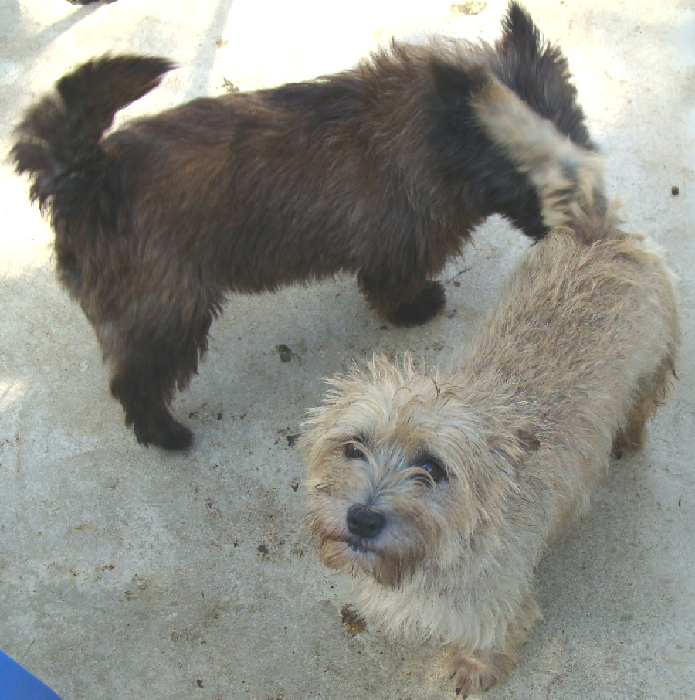 ---
---
CODY (Brindle)

---
---
HOLLY (Wheaten)