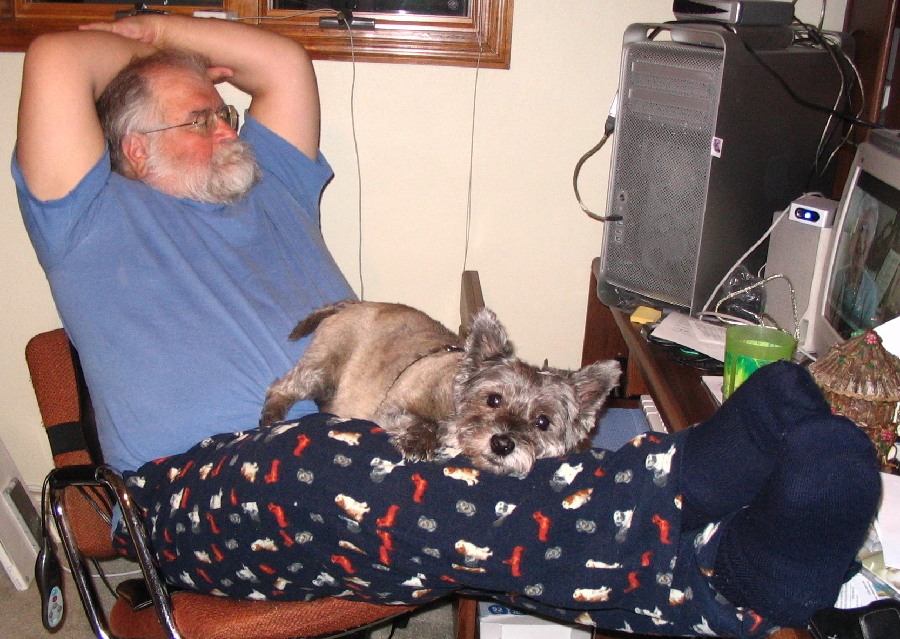 When Neal met Rose the next morning, she was immediately taken with him . . .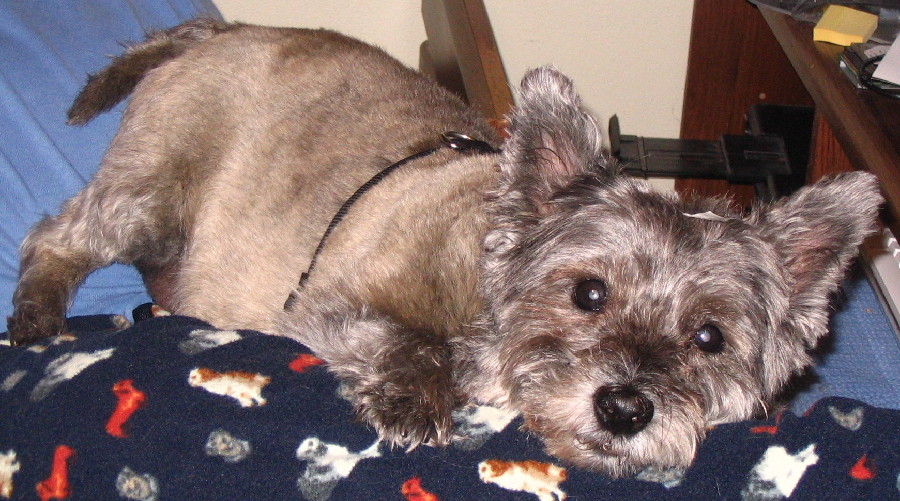 . . . as all the dogs are . . .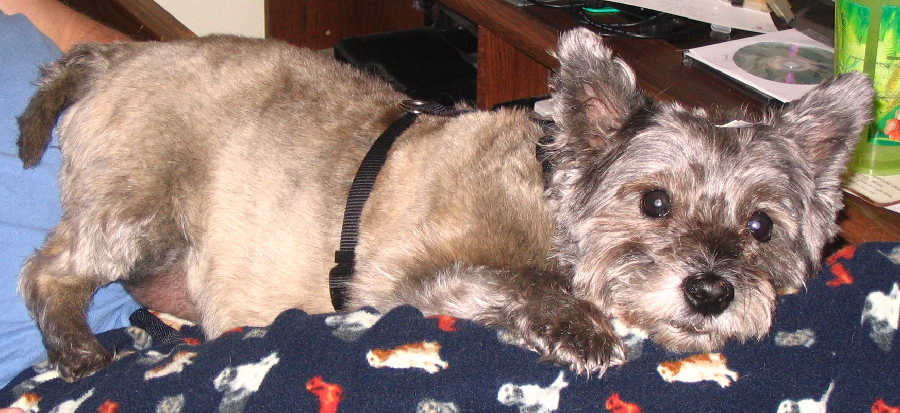 Rose & Chrissi had a bit of an argy-bargy in the morning, but that was my fault as I'm not used to dogs who have to be fed separately (our six are all free-feeders and NOT food-possessive). That was quickly broken up, however, with no damage done, and she is now fed at her times (twice/day) all alone.

Once she learned that OTHER beds were for sleeping, she began playing
"Musical Dog Beds," along with the Skrenninger Six-Pack . . .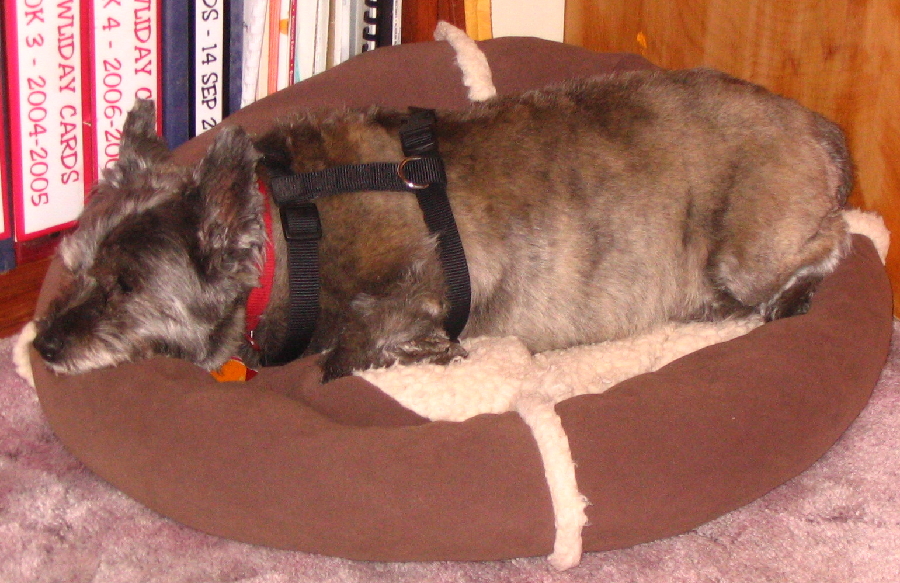 . . . and she now sleeps all night in my room, without a crate.

She has no interest in playing, neither with toys nor with the others dogs.
"Been there, done that" seems to be her attitude.

The abscess on her lower gum is just a growth of gum tissue that is benign;
IF she ever has a (much-needed) dental,
it can be cut off with a laser, but is not important enough to risk putting her under just for that, according to my vet. Her corneas are hardened, to be expected at this age, but her sense of smell MORE than makes up for any loss of sight.

She has quickly learned the routine, such as it is, and knows how to tell me she has to potty. She prefers to being with the Pack, which is always with me, rather than be by herself, so she is getting her exercise by walking to wherever I've settled down.

I'm sure she was fed MORE than the one-third can of special diet food she is supposed to have! Probably fed scraps at the nursing home. With a strict diet and a bit of exercise (we walked around the block yesterday after her vet visit), she would soon lose the extra weight. She weighed in at 24 pounds, at least five over what she should weigh.

---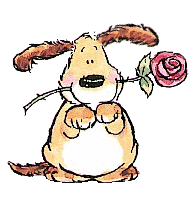 SHELLY SIMINSKI:
She's beautiful and looks like she belongs to CairnDaddy!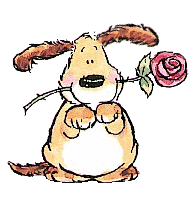 BOB SHIRE:
I love that picture of Rose on CairnDaddy's lap!